News, Vision & Voice for the Advisory Community
Faced with the threat of more SEC exams and higher fees to pay for them, RIA leaders said in effect: Bring it on
August 2, 2012 — 3:59 PM UTC by Lisa Shidler
Brooke's Note: Who says that the RIA business has no clout in Washington? It was only weeks ago that the "Bachus bill" backed by a deep-pocketed Wall Street was barreling along. See: Duane Thompson says Bachus bill will croak in Congress but others see danger aplenty. Now, suddenly, quietly, almost stealthily, the FINRA crowd has been staved off. It's almost as if some grown-ups got together and had a sensible conversation. If you've ever had a discussion with the likes of Neal Hokanson. Skip Schweiss or Bernie Clark, three stormers of Washington, you know what I mean. What did they have in their arsenal against Big Money and politicians who like people with Big Money? Sound, ethical ideas served cold. In other words, the same RIA qualities that are winning in the business world are also finding traction in the political sphere.
The champagne is still on ice but when Rep. Spencer Bachus (R-Ala.), a sponsor of the controversial SRO legislation, tabled his bill last week, the RIA industry collectively scored a major victory.
For months, industry leaders have been lobbying lawmakers against the bill, which would have given the Financial Industry Regulatory Authority Inc. oversight of RIAs. See: Bernie Clark and Skip Schweiss head to Washington next week to fight on behalf of RIAs in Bachus bill showdown.
But last week, Rep. Maxine Waters (D-Calif.) submitted the Investment Adviser Examination Improvement Act, which authorizes the Securities and Exchange Commission to charge RIAs user fees to help fund its examinations of them. She introduced her bill on the morning of July 25 and by that afternoon Bachus had conceded that his bill had no future.
FINRA vanquished?
But even if the RIA industry has been reserved in declaring victory, the threat of the Bachus bill has all but been obliterated, putting FINRA back to square one. See: One-Man Think Tank: Six reasons that FINRA should be dismantled.
"I feel like democracy worked the way it is supposed to work and that should be encouraging to all advisors," says Skip Schweiss, managing director of advisor advocacy and industry affairs at TD Ameritrade Institutional.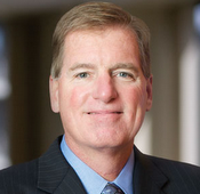 Bernie Clark: Schwab remains committed to
improving the frequency of exams of
registered investment advisers.
"I think it speaks volumes that the industry is willing to speak up and say, 'we're going to pay more,' because it is in the best interests of the public as opposed to being mandated by an SRO. We felt the user fee approach would be more efficient and more effective to enhance investors' protections.
Bernie Clark, executive vice president and head of Schwab Advisor Services, says his firm is committed to improving the frequency of exams for registered investment advisors.
"Schwab remains committed to improving the frequency of exams of registered investment advisers," he says. "We will continue to work closely with Congress to find the right solution to regulation of RIAs."
Wirehouses unhappy
Despite the torpedoing of the Bachus bill, FINRA isn't giving up the fight to assume the role of regulator to all advisors. "FINRA continues to believe that the current levels of investment adviser oversight and examinations are unacceptable and a risk to investors," Michelle Ong, director of media relations for FINRA, said in a statement. "We applaud Chairman Bachus and Congresswoman [Carolyn] McCarthy [D-N.Y.] for their efforts to fix this problem, and FINRA will continue to work with Congress and the SEC toward a solution to this critical gap in investor protection."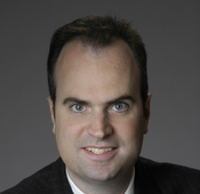 Pat Burns: If you're a wirehouse
you want FINRA to come in
and slow things down for the
startup RIA market.
Nevertheless, there's no question [this decision by Bachus to table his bill] is a game-changer, says Patrick Burns, principal of Advanced Regulatory Compliance Inc. He points out, however, that RIAs still need to stay abreast of the political situation and not become complacent. See: Cheat sheet on Wednesday's Bachus fracas.
"The big picture view would seem that things will be so much better for RIAs on this side now," Burns says. "But if you're a wirehouse, you don't like this. If you're a wirehouse you want FINRA to come in and slow things down for the startup RIA market. If you're an RIA you can never get too confident. It's not like the other side is going to accept this and just move to the side without fighting."
RIAs need to be read Waters' legislation carefully because it appears to have some holes, says Brian Hamburger, founder of MarketCounsel.
"The fact that we've avoided substantial destruction for the industry isn't necessarily a win," he says. "I think we can do better than avoiding mass destruction of this phenomenal industry. I think there's still a bit of a longer path we need to take." See: Brian Hamburger hammers the FINRA SRO proposal in a letter.
Wrinkles in Waters' bill
Hamburger points out most groups aren't opposed to a user-fee bill but he is concerned, because mutual funds aren't paying a user fee under the bill. In addition, advisors who act as advisors to mutual funds wouldn't be assessed a fee for those mutual fund assets.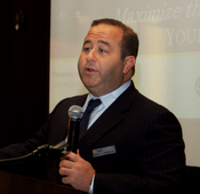 Brian Hamburger: I think we can
do better than avoiding mass destruction
of this phenomenal industry.
For instance, Hamburger says, an advisor who has $2 billion in assets of which $1 billion is being advised for a mutual funds, the advisor would be assessed a user fee on only $1 billion in assets because the mutual fund assets are exempt.
In an e-mail to RIABiz on Wednesday, Waters wrote that she is open-minded on this issue.
Paying into the till
Hamburger worries about gauging the appropriate funds for the SEC for examinations. He wonders how effective examinations are at detecting fraud. Granting that they are, he questions how often they should be conducted annually. In her bill, Waters doesn't indicate how frequent the examinations would be.
"Give me some evidence that shows what is the appropriate frequency for examinations," Hamburger says. "The SEC needs to spend the money wisely or we are just going to end up paying into the till."
Financially strapped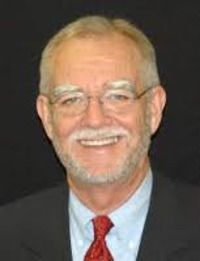 Frank Armstrong: The Bachus initiative was
my worst nightmare.
Waters believes more examinations are necessary, citing the SEC's figure that it had examined only 8% of the nearly 12,000 registered investment advisors in 2011, a shortfall blamed on the agency's lack of funding. The agency says some 40% of industry practitioners have never been examined.
Waters wrote in her e-mail Wednesday that she wants to ensure that the SEC can collect user fees only if they exceed the percentage of exams it completed in 2011. See: SEC presses case for user fees in much-anticipated report to Congress.
"Being mindful that appropriations from Congress still set the benchmark for the resources available for exams by the SEC and with no guarantee that the SEC will get the funds they need, I did not wish to set specific targets for the increases in exams required."
But she added: "With that said, I support the SEC receiving adequate appropriations from Congress and it is certainly my intent that the SEC increase the number and frequency of exams, which is outlined in Section 2 of my bill."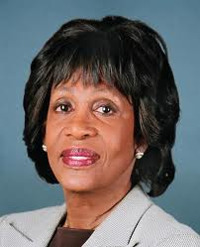 Maxine Waters: I welcome input from
the industry … about the best
way to structure how user fees
are assessed.
'Worst nightmare'
Despite any battles to come, there's no question that RIAs are relieved that the Bachus bill is off the table.
"The Bachus initiative was my worst nightmare," says Frank Armstrong, president and founder of Investor Solutions Inc., a Coconut Grove, Fla., firm with $600 million in assets under management. "The whole idea makes my flesh crawl."
---
Mentioned in this article:
MarketCounsel
Regulatory Attorney, Consulting Firm, Specialized Breakaway Service
Top Executive: Brian Hamburger
---
---
Share your thoughts and opinions with the author or other readers.
James W. Byrd said:
August 2, 2012 — 5:31 PM UTC
This is good news – for now. However, we must not forget that they have an unlimited budget and many politicians and regulators in their pockets. More importantly, if we act like sheep the wolves will govern.
Peter Mafteiu said:
August 7, 2012 — 5:24 PM UTC
Honestly, we work hard at making things complex. Since Form ADV requires IAs to disclose Regulatory AUM, that is also the standared to use for user fees. Honestly, why make it complex and give everyone who wants one an exception? Cap the user fees. RAUM is simple, end of story (I apologize for my use of common sense).
Secondly, the SEC must manage its IA Program and resources. One of my clients is living an SEC Exam nightmare:
Just concluded a 11 month "limited scope desk exam" by the SFO office of the SEC. This is a firm with $200 million AUM in 5 fund of hedge funds. The firm lost $200 million in Madoff by investing with a firm with a large due diligence team that "missed" Madoff like FINRA and the SEC. There is also investor litigation against my client, and the RIA has filed suit against the Fund he invested in and Madoff (Trustee) to "get back" investor dollars.
The desk exam included a 4 hr conference call Christmas Eve last year and 4 months of 2012 additional requests.
The reward? An on site exam, 3 people for 2 weeks (for a 1 person RIA!!). They came for 2 days, left and are coming back.
If you have limited resources, is this the best use? From my client's perspective, no. From my perspective, no.
Who isn't being examined that should be?? Who knows.
FInally: FINRA, how about pro-active work? you allow commissions of up to 15% in Privately Traded REITS?? Really?? Is the old saying still true today: If the firm makes money, the stockbroker / registered rep makes money (aka "financial advisor") two of three isn't bad (note: Client not make money). Perhaps this can be revised: firm makes money, rr makes money, FINRA makes money, 3 of 4 isn't bad!
15% commission!? WOW. No wonder I have helped a couple investors this year process claims for sales practice violations….
Next:
1. Term limits for Congress – we need turn over and no more "career" politicians. Go home and get a real job, please.
---
---