News, Vision & Voice for the Advisory Community
The longtime Fidelity and Schwab liaison to registered investment advisors has a new mission -- RBC's mission is less obvious as its chief sales guy to RIAs departs
August 17, 2012 — 3:46 AM UTC by Brooke Southall
Brooke's Note: Somebody (even Google can't recall who) once quipped that if you go by obituaries, no scoundrel ever drew breath. Similarly, if you go by on-the-record comments about just-hired executives, it would appear that they are all well above average individuals. But even allowing for some hyperbole, I was impressed by the enthusiasm expressed by advisors when I reached out to them about Dan Cronin for this article about his career move. Neither Cronin's old employer, RBC, nor Dan himself (muffled presumably by his new employer) were able to speak to me, though BNY provided quotes in a release. So I went to people who are never bashful about speaking out — successful RIA principals (and their success and willingness to speak are not disconnected) — who know Cronin. These sources let it be known that Dan is a talent and personality the industry is very glad that it has been able to retain.
BNY Mellon Investment Management has hired Dan Cronin to penetrate the RIA market — a move a that a number of RIA principals are taking seriously.
The New York-based financial giant has signed on the Schwab, Fidelity — and, most recently, RBC Advisor Services — veteran as its senior vice president responsible for business development in the registered investment advisor channel. His presence has been notable because to many people he has been the face of Royal Bank of Canada coming into the RIA business with a seemingly promising bid. See: RBC's appearance on custody scene could be a 'game changer'.
RBC declined to respond to messages seeking comment on Cronin's defection. Cronin also declined to comment for this article.
Good catch
Robert Capone, executive vice president, strategic business development for BNY Mellon, says that Cronin's broad experience with RIAs will be put to good use.
"Working in close collaboration with our RIA regional consultants, Dan will ensure that we are properly addressing and prioritizing the investment needs of the full spectrum of the RIA market."
Capone added in a press release that Cronin will also work closely with BNY Mellon Corp.'s investment boutiques as well as other businesses across the company to help identify opportunities for it to supply RIAs with more products and services.
BNY Mellon, owner of Pershing LLC, is hyper-attuned to the needs of the several hundred broker-dealers and their 105,000 reps for which Pershing clears trades. But relatively speaking, it is just getting its feet wet with RIAs.
"[Cronin] understands client needs as well as anybody in the RIA or custody business I've ever met," says Kevin Malone, principal of Greenrock Research Inc., adding that BNY Mellon couldn't have landed anyone better. "Clients like him because he really tries to solve their problems. If you told Dan to go sell that [product)] he wouldn't but if you told him to solve a problem he'd do it in a millisecond," Malone says.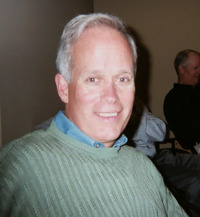 Kevin Malone: He understands client needs
as well as anybody in the
RIA or custody business I've ever
met.
Fire douser
According to a BNY Mellon press release, Cronin will oversee the sale of the bank's "multiboutique model emphasizing institutional-grade investment management capabilities" across a diverse range of styles and asset classes. Cronin will report to David DiPetrillo, who heads the RIA channel for BNY Mellon on the investments side of the business. See: 10 fund wholesalers and executives offer views about how they seek to add value for RIAs.
Elwood Davis, president of Northeast Financial Consultants Inc., which manages $2.2 billion of assets from Westport, Conn., says that Cronin's capabilities are enough to make him look closely at the BNY Mellon offerings.
"He's just a great point person as a financial advisor. He could solve crises and solve problems. He seems to know everyone in the business so he can connect us to other custodians and family offices. He follows up and does what he says he'll do."
Davis says he particularly got to know Cronin during the dozen years the latter worked in advisor services at Fidelity Investments..
David Hansen, managing director of SF Sentry Investment Group, Inc., a multi-family office in San Francisco, says that Dan Cronin stands out in the world as a "straight shooter."
"He's also a good center of influence to make an introduction. I've experienced that firsthand," Hansen says
Earlier in his career, Cronin held numerous roles at Fidelity and Schwab, where he sold a range of products (including custody, mutual funds, and asset allocation services) to RIAs as well as high-net-worth Investors. He holds a bachelor of arts in economics from the University of Massachusetts.
---
---
Share your thoughts and opinions with the author or other readers.
http://eert-bd.com/forum/index.php?topic=763104.ne said:
June 26, 2014 — 2:13 AM UTC
Apple cider vinegar is manufactured from fermenting apple juices 2 times. The incredibly first time turns the juice into apple cider even though the second fermentation turns it into vinegar. Nevertheless it will take various fermentations to reach in the final item, it however retains many of the vitamins and minerals from its authentic sort way too as incorporating enzymes and extra acids developed through the fermentation technique.
http://fsienergy.com/Consulting.html said:
June 26, 2014 — 3:43 AM UTC
You'll find selected traditions and customs the wedding ceremonies in Italia involve. The marriage organizers are acute observer, therefore they get suitable care in the traditions also to make certain the a short while ago wedded pair never skip just about anything that they're intending to regret about later on. You'll discover elopement unique offers obtainable in Italia.
---
---