Dan Cronin jumps from key RIA role at RBC to a new spot at BNY Mellon Investment Management
The longtime Fidelity and Schwab liaison to registered investment advisors has a new mission -- RBC's mission is less obvious as its chief sales guy to RIAs departs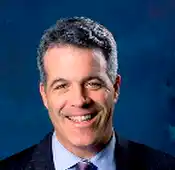 Dan Cronin is BNY Mellon's emissary to the largest, most sophisticated RIAs as it works to find investors for dozens of investment boutiques under its brand.
---
---
---
http://eert-bd.com/forum/index.php?topic=763104.ne
Apple cider vinegar is manufactured from fermenting apple juices 2 times. The incredibly first time turns the juice into apple cider even though the second fermentation turns it into vinegar. Nevertheless it will take various fermentations to reach in the final item, it however retains many of the vitamins and minerals from its authentic sort way too as incorporating enzymes and extra acids developed through the fermentation technique.
http://fsienergy.com/Consulting.html
You'll find selected traditions and customs the wedding ceremonies in Italia involve. The marriage organizers are acute observer, therefore they get suitable care in the traditions also to make certain the a short while ago wedded pair never skip just about anything that they're intending to regret about later on. You'll discover elopement unique offers obtainable in Italia.