News, Vision & Voice for the Advisory Community
The changing challenge of serving the ultra-affluent is demanding skills that look more like Big Four accounting than the four wirehouses
August 16, 2012 — 6:35 AM by Lisa Shidler
Brooke's Note: What do ultra-affluent investors want? Trusted counselors who will ensure they don't lose money more often than they make it and won't run afoul of increasingly complex tax and regulatory rules. Flush investors also want to be confident that their aging advisor has a succession plan in mind. Given all this, it begins to make sense why we are seeing some big RIAs grabbing young talent from Deloitte Touche. Lisa Shidler recently wrote about one such migration and this article shows it's not an outlier.
At Deloitte Touche Tohmatsu, Michael Brown enjoyed working with Fortune 500 firms such as Tyco and with big decision-makers at top private-equity firms such as Blackstone. But deep down, Brown wanted to be the pilot and not just the navigator pointing out coordinates from the rear cockpit. And as long as he stayed with Deloitte, it was unlikely that that would ever change.
Recently Brown remedied that situation with his recent move to RIA Dowling & Yahnke in San Diego, where he'll spend his days making decisions that affect clients' lives and helping to build on the firm's $2 billion of assets under management. See: Why making partner at Deloitte Touche helped convince a CPA to join a $2 billion DFA RIA 2,300 miles away.
From mezzanine to orchestra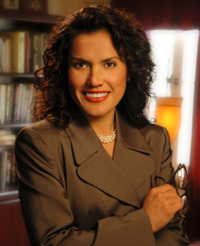 Cecile Munoz: [These days] it isn't
about the creation of wealth. It's
more about preservation.
This is a decision that many people from the corporate accounting giants might find appealing, according to Cecile Munoz, president of U.S. Executive Search Inc. in Los Angeles.
"It makes tremendous sense. [Former Deloitte partners] can work more directly, deeply and broadly [by joining a wealth management firm that serves high-net-worth investors]."
But there has been less talk about talent flowing to RIAs from three of the Big Four accounting firms: PricewaterhouseCoopers LLP, Ernst & Young and KPMG LLP.
Former Deloitte employees, by contrast, have been turning up at major-league RIAs for a while. Deloitte is the second-largest professional services firm in the world with 2011 revenue of $29 billion and 182,000 employees in more than 150 countries providing audit, tax, consulting, enterprise risk and financial advisory services. Its revenues ranked second only behind PwC's record $29.2 billion.
Deloitte alumni include Aspiriant's former chief executive, Tim Kochis, and the $7 billion firm's current CEO, Rob Francais. See: How Rob Francais combined two giant RIAs and then added the assets of Deloitte Investment Advisors.
Jones, who worked at Deloitte's wealth management business from 1994 to 2000, brought over a former Deloitte accountant to his staff about six years ago — Eric Wikstrom, who is in charge of tax and estate planning for the RIA.
"When you have someone who prepares individual taxes you end up with a personal relationship, and that person knows everything about the client," Jones says. "Those are the types of people who are exactly the types of people we're looking to hire. Deloitte provides great training for its employees and is the perfect place to learn."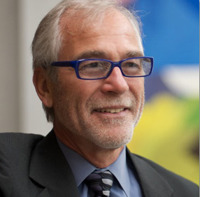 Tim Kochis: We were a natural
home for the former Deloitte personnel
and clients.
Same bolt of cloth
These days, Munoz says, the conservative approach associated with the accounting business is more highly cherished than ever before.
"It isn't about the creation of wealth. It's more about preservation," she says.
RIAs are attracted to Deloitte's tax accountants because of the accounting firm's trustworthy reputation, says Francais, who worked there as a tax partner for 13 years leaving in 2000. Aspiriant acquired Deloitte's investment advisory business in September 2010 as a majority-owned subsidiary. The subsidiary was merged into Aspiriant on June 30. See: Ex-RIA chief: 'How I learned more in a month as a client than in 20 years as CEO'.
Francais feels that the type of person who works at Deloitte is perfectly suited to an RIA setting — a major reason for his confidence in the Deloitte wealth advisory buy.
"Even though I hadn't met a lot of the Deloitte wealth management staff, I knew they were cut from the same cloth," Francais says. "We'll continue to see people from Deloitte join RIAs because they're trusted in their business. It's very natural for tax advisors over time to broaden their services to individuals they serve."
Kochis agrees: "We were a natural home for the former Deloitte personnel and clients both because of the compatibility of the client service models and cultures of our firms.
Kochis served as national director of personal financial planning at Deloitte from 1985 to 1991 and left with Linda Fitz to form the former Kochis Fitz. See: Ex-RIA chief: 'How I learned more in a month as a client than in 20 years as CEO.
Deloitte did not respond to e-mails seeking comment.
---
---
---
Share your thoughts and opinions with the author or other readers.
---