News, Vision & Voice for the Advisory Community
With many parallels to its $2-billion AFG win a couple weeks ago, LPL hoovers Lincoln and Ameriprise reps -- and a HNW RIA -- in one big go
August 15, 2012 — 3:20 PM UTC by Brooke Southall
Brooke's Note: Recently when we write about an advisor leaving LPL, it can be measured in millions of assets. When we write about one joining, it can be measured in billions. Of course, the company can't keep this up forever and it would be tempting to be cynical and say: the company is going upmarket and putting big advisors first, to the detriment of smaller ones. There may be a grain of truth in that. But a closer look at the big advisors that are switching to, or thriving at LPL, all seem to have a common characteristic. They are havens for smaller advisors. In other words, LPL seems to be finding ways to address the needs of smaller advisors by serving larger ones better. Maybe they have a better chance of keeping that up.
For the second time in two weeks, LPL Financial is announcing a wholesale recruiting coup that boosts its assets by the billions and gives it a much bigger presence in the RIA business.
The big Boston, San Diego and Charlotte, N.C.-based broker-dealer has lassoed not only a giant Birmingham, Ala.-based Lincoln Financial Advisors Corp. team, Bridgeworth Financial LLC, but also two Ameriprise advisors, Jeris Burns and David LeCompte. Bridgeworth is also forming its own RIA for the first time.
LPL Financial is also bringing in PinOak Advisors LLC, a high-net-worth, fee-only RIA, and its principal, Pete McCarn, in the bargain. The latter advisors are merging with Bridgeworth. See: LPL cannibalizes executive talent and launches mass-market entity.
Square peg
The multifaceted decision to leave Lincoln and the subsequent mergers were kicked off back in December when Bridgeworth looked at how it wanted to grow and evolve. It already saw itself as largely an RIA because about 70% of its assets are fee-based. It has a big emphasis on financial planning and it invests largely in ETFs and no-load mutual funds and makes direct buys of bonds. The company also demands that its advisors have a certified financial planner designation as a minimum. It also has certified public accountants and chartered financial analysts.
"We've always been something of a square peg in a round hole at Lincoln," says Bridgeworth Financial managing principal DeLynn Zell.
Lincoln's spokeswoman Claudia Wieber declined to comment for the article other than to say: "We wish Bridgeworth all the best."
In addition, Zell says that her company's aspirations to join forces with PinOak could not be realized under the purer IBD model of Lincoln. LPL's hybrid model allows Bridgeworth to absorb PinOak. (Zell emphasizes that there was no bad blood at all with Lincoln and that in fact the companies had traded staff members back and forth and that Lincoln's planning efforts nationally for IBD reps borrowed from Bridgeworth.)
With such RIA DNA running through the Bridgeworth veins, Zell decided to explore a switch for her $1-billion firm to the purer RIA platform of Schwab Advisor Services.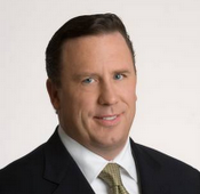 Bill Morrissey: We're seeing more large
advisor groups look at their options.

"We thought about Schwab but we still needed a broker-dealer affiliation," she says. "If you include broker-dealers (as prospects), LPL is going to be on your list, and when I saw the hybrid model (technology), there was no question that was the route to go. Other broker-dealers talked to us about hybrid [business] but they weren't as far along. We can also still custody with Schwab and TD Ameritrade but out of the chute it made a lot of sense to custody [only] with LPL." See: LPL's hybrid RIA platform is fast off the mark and names new leaders for 2010.
Schwab did not respond to an inquiry.
Still, Ryan Shanks, principal ofFinetooth Consulting LLC, wrote in an e-mail that he speculates that LPL may have been able to cement the deal by offering a signing bonus.
"Lincoln is a good B-D, but with that much in fee biz, this group clearly wanted to accelerate to a much stronger hybrid/RIA platform. LPL continues to show grit when competing for the fee assets. I'm surprised they beat out Schwab. My assumptions are that this group wanted to simplify their business by integrating both with one relationship, LPL. Also, I would guess LPL made one hell of an attractive transition package/offer to win over Schwab. That size of a group could possibly get 50%+ in transition. If you calculate that against $1 billion that does $10 million in revenue, that's $5 million to move. The details of the deal are typically the tipping point!"
Both Zell and LPL spokespeople declined to comment about whether a signing bonus was involved but Zell made this comment: "What attracted us to LPL's hybrid model was the ability to custody our brokerage and advisory business under one platform. It creates efficiency for us and simplicity for our clients."
These kinds of bonus-for-signing deals typically aren't offered by RIA custodians though TD Ameritrade has aggressively offered free technology that has helped sway some advisors to make moves, See: TD Ameritrade uses greater financial incentives to attract custody clients.
Hybrid heft
Bill Morrissey, executive vice president of business development for LPL, says the consecutive big wins speak both to his company's hybrid platform and to a notable shift in the market.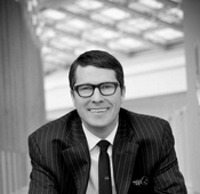 Ryan Shanks: I would guess LPL
made one hell of an attractive
transition package/offer to win over Schwab.

"We're seeing more large advisor groups look at their options. There just wasn't a lot of movement of large teams before."
Motivating Bridgeworth to make its move is the realization that it can grow so much faster. Its brand name is very strong in its market of a million-plus residents, making it a magnet for other advisory firms that would like to embrace its ways. Zell says that yesterday alone, she got inquiries from two advisors — from Birmingham and nearby Huntsville — that are exploring a tuck-in to her umbrella .
"They're looking for a soft landing," she adds.
Zell's company will use the reporting software of LPL but it uses CRM from Junxure planning software of MoneyGuidePro. She plans to use LPL's default planning software, eMoney, as part of the WealthVision wealth management software that also allows her clients and advisors to see aggregated assets from outside vendors. See: Advisor Tested: eMoney's automation adds the biggest benefit; account aggregation still building.
"Technology was a big issue for us," she says.
---
Mentioned in this article:
---
---
Share your thoughts and opinions with the author or other readers.
---