Phil Chiricotti: The DOL went off the reservation...They backed off and damaged their credibility.
Brooke's Note: The DOL seems to have zigged when it should have zagged on self-directed accounts in 401(k) plans but it has now zagged back. Still emotions and questions have stayed fresh.
It all came down to the Department of Labor's willfulness versus the full force and fury of the 401(k) industry — and some its powerful allies — and guess who won? (Hint: The winners are at a higher pay scale and deal with real investors.)
In May, the 401(k) industry was angered after its members believe they were blindsided by an eleventh-hour move by the DOL requesting that some self-directed brokerage accounts receive the same level of monitoring as other investments in 401(k) plans.
The defined contribution crowd hated the DOL's stand badly enough but they were troubled too that they were hit by it by use of a mere bulletin — a lack of due process they found disturbing.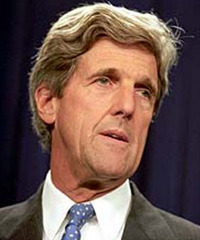 Last week, Sen. John Kerry [D.
Mass.] wrote the Labor Department, urging
it to reconsider its stance on
this issue.
Fidelity Investments and TD Ameritrade were among those who showed concern that if employers had to be in compliance with the rigorous rules by Aug. 30, many would simply dump these popular self-directed accounts often frequented by executives. See: New DOL rule effectively kills off open-architecture option favored by some big plan participants — and sets off the 401(k) industry.
In May, the DOL said it wanted better monitoring of self-directed investments in certain options including cases where more than five participants are in the same investments.
Caveat day trader
Now, it appears that the DOL has come around to the viewpoint of these record keepers and discount brokers. The rule maker for 401(k) plans announced on Monday that it will resume the policy position of allowing plan participants to pick and choose their own investments at their own peril and not require plan sponsors to monitor them in the same way as they would other investments.
It was the industry's swift and impassioned reaction to the DOL's bulletin in May that caused the department to relax its stance, says Rick Meigs of the 401(k)helpcenter.
"Industry confusion, resistance and vocal opposition had an impact and rightly so," Meigs says.
The Center for Due Diligence's Phil Chiricotti says there's no question that the DOL has just flip-flopped on this important issue in the span of two months.
"The DOL went off the reservation," hei says. "They got called out from a ridiculous position. They backed off and damaged their credibility."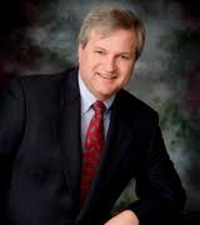 Rick Meigs: Industry confusion, resistance and
vocal opposition had an impact, and
rightly so.
Battle is joined
Last week, Sen. John Kerry (D. Mass.) wrote the Labor Department, urging it to reconsider its stance on this issue. In addition, Fred Reish, an attorney with Drinker Biddle & Reath LLP, has heard that number of Democratic lawmakers were also in the process of crafting similar letters to the department.
"It was not only the industry itself, but the industry mobilized some of their political contacts to join the fray changing this issue," Reish says.
Goal posts moved
What drew the ire of many in the industry was that the May bulletin about self-directed accounts seemed calculated to circumvent the formal rule-making process. The DOL uses these bulletins as guidance to answer industry questions about existing rules. When the DOL is crafting new rules, it must complete a formal process holding hearings and getting input from the industry.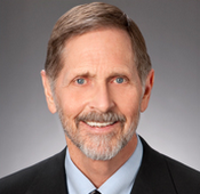 Fred Reish: They just made some
assumptions that weren't accurate, and that's
what created the furor and this
massive controversy.
"It felt like the DOL was writing new rules and not trying to interpret existing rules," Reish says. "I think that's the big mistake they made. If they're going to make a new rule, there's a formal process you must go through, and they didn't do that here. They just made some assumptions that weren't accurate, and that's what created the furor and this massive controversy."
The department's perceived behavior was all the more striking because it was out of character, Reish says, adding that the DOL typically tries hard to get response from all industry leaders before crafting new rules.
"Typically, they have a formal rule process where they reach out to the industry and ask for genuine feedback and the 401(k) industry is usually pretty good about answering and explaining how we do things so they can understand because we know it will impact how they write the rules."
In a Monday e-mail to industry leaders and plan sponsors, the DOL offered additional clarification about this issue "to give interested parties more time to engage in discussions with the department on practical and cost-effective ways to ensure participants and beneficiaries receive all the fiduciary protections afforded to them under ERISA when they use brokerage windows and other similar arrangements."
Sticking points
Reish believes that the DOL is still adhering to fiduciary matters spelled out the May bulletin. For instance, the DOL still maintains that when a 401(k) plan consists only of brokerage accounts, plan sponsors and RIAs have a duty to provide a lineup of designated investment alternatives.
The DOL added that employers and RIAs do have a fiduciary duty under the Prudent Man Rule to select and monitor the providers of brokerage accounts and to provide the necessary disclosures to participants about the operation and availability of the brokerage accounts and about the fees associated with utilization of those accounts.
"The DOL continues to say that fiduciaries have a duty to prudently select and monitor the provider of brokerage accounts — in other words, the broker-dealer," Reish says. "That surprised some people, but it seems obvious to me that fiduciaries are responsible for all of a plan's service providers, including broker-dealers, and that job must be done in a prudent manner."
Stephen Winks, principal of Sr. Consultant in Richmond, Va., also believes that the DOL is still on target regarding fiduciary concerns for participants. He believes that the DOL will consider this issue again and will likely offer further comment about self-directed brokerage accounts.
"This is the crux of the fiduciary debate, as there is no option as to whether a broker must act in the client's best interest — they must, thus triggering fiduciary responsibility for the broker's recommendation. There is no wiggle room," Winks says.
Fidelity and TD relieved
Fidelity Investments is reviewing the DOL's most recent guidance but feels that it appears to solve many of the problems that the firm had been concerned about, says spokeswoman Jenny Engle. Fidelity is one company that has already sent out its fee disclosure rules to participants. See: Fidelity tries out new DOL-influenced 401(k) fee disclosures on clients — and gets plenty of response.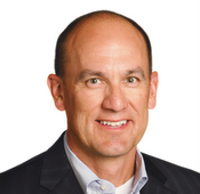 Skip Schweiss: We're pleased with the
response.
"It eliminates disclosure requirements for specific investments in self-directed brokerage accounts and reaffirms the long-standing fiduciary treatment of those accounts in retirement plan lineups," says Engle.
Fidelity plans that utilize brokerage accounts cover 38% of the participant base, but just 2.4% of those participants actually use them. See: See: Fidelity reports 57% boost in 401(k) sales as it sets its sights on smaller plans and advisors.
Leaders at TD Ameritrade are also relieved.
"We applaud the DOL for working to bring greater transparency to the retirement plan market and appreciate that they've made a common-sense adjustment to the brokerage window provision," says Skip Schweiss, managing director of advisor advocacy and industry affairs at TD Ameritrade Institutional.
"We were part of several industry organizations that provided input to the DOL. We're pleased with the response." See: Bernie Clark and Skip Schweiss head to Washington next week to fight on behalf of RIAs in Bachus bill showdown.
Too much disclosure?
The industry is breathing a large sigh of relief concerning the costs and complexity associated with tracking the data inside the self-directed accounts, says industry attorney Jason Roberts, founder and chief executive of Pension Resource Institute LLC. "I don't think we can say they won at the expense of plan participants," he says.
The Department of Labor's earlier guidance providing information on brokerage account windows could actually have caused less affluent investors to make poor investment decisions simply because they might base their decisions on some of the information they'd received in the disclosure forms.
"For that reason alone, I believe that the unintended consequences outweighed the benefit of the disclosures," Roberts says.
---
---
Mentioned in this article:
---
---
---