News, Vision & Voice for the Advisory Community
The former Merrill Lynch product manager will work from Jersey City and face the challenge of selling the not-so-soft landing of becoming an RIA
August 1, 2012 — 3:41 PM UTC by Brooke Southall
Brooke's Note: What if you were told to market a brand that essentially promised that if you jumped ship into a choppy sea and somehow made it to shore you would inhabit a better world? That, as Tim Welsh explains below, is essentially the challenge facing the marketing folks at RIA custodians. So as Kate Healy takes the marketing reins from Paul Zettl, it's with a big expression of confidence from management.
TD Ameritrade Institutional has named Kate Healy managing director of marketing. See: TD Ameritrade brings some Florida heat to the RIA winter.
The RIA custodian is promoting the executive as a follow-on move to a reshuffling that began when John Bunch left as head of retail to assume a similar position with The Mutual Fund Store and was replaced by the head of the custody unit, Tom Bradley. Healy's move was preceded by the move of Paul Zettl, who previously held the position and was recently named managing director of retail and social-media marketing for TD Ameritrade Inc. See: A few words with John Bunch as he steps into the CEO spot at The Mutual Fund Store.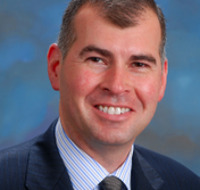 Paul Zettl oversaw marketing effort that
took TD to record breakaway levels.

Healy has worked under Zettl, a former Fidelity marketing executive, for the past four years. Together they have developed marketing plan related to NexGen, women and advocacy for RIAs, and the company intends to build on those plans.
Now she's ready to test her own marketing wings.
"For me it's the culmination of the last 25 years of my career in the industry," Healy says.
Last step a doozy
Healy will oversee the growth of the TD Ameritrade Institutional brand, including the division's website, social-media and advertising efforts. She will continue to lead the TD Ameritrade Institutional Women's Leadership Initiative, which supports the professional development of female advisors and assists RIAs in marketing to women. See: Eavesdropping on the NAPFA's pre-conference Women's Initiative.
These marketing challenges are substantial, considering the risk TD Ameritrade is asking wirehouse brokers to take in turning independent, according to Tim Welsh, president of Nexus Strategy. "It's not the soft landing" of joining a broker-dealer, he says.
Still, TD Ameritrade has enjoyed some success in getting its breakaway brokers — about 27% — to join existing RIAs that use the custody services of TD. . It attracted a record-breaking 120 breakaway brokers to its platform for independent registered investment advisors in the three-month period ended June 30, a nearly 50% increase from the year-earlier period. A total of 324 breakaway brokers have joined TD Ameritrade Institutional thus far in fiscal 2012 (which ends Sept. 30), a 23% increase from fiscal 2011.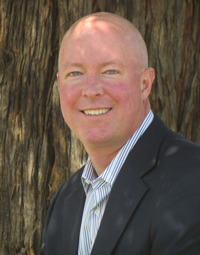 Tim Welsh: It's not the soft
landing.
"Kate has demonstrated great leadership and passion for the RIA industry and is committed to helping advisors market their fiduciary advantage to investors," said Tom Nally, president of TD Ameritrade Institutional. "Kate is a true leader in her field. Her strong relationships in the industry will continue to provide our firm with a deep understanding of what advisors need to help drive asset growth and run better businesses."
Breakaway bait
Healy will have some big shoes to fill in replacing Zettl, Welsh says. A marketing exec is largely judged by his or her success in attracting breakaway brokers and TD has been setting records in that area under Zettl. "I'm sure Kate will do a similar type of job. It takes a lot of experience to get the message out there."
Prior to joining the firm, Healy served as vice president of IRA product strategy at Merrill Lynch. She has spent more than 20 years in a variety of roles supporting the program development and marketing of financial- and estate-planning services.
Healy holds a bachelor of arts degree in economics from Rutgers University and has completed the Securities Industry Institute program, sponsored by the Securities Industry and Financial Markets Association, at the Wharton School of Business.
---
Mentioned in this article:
---
---
Share your thoughts and opinions with the author or other readers.
---