News, Vision & Voice for the Advisory Community
It's a familiar story of pushing proprietary product and advisors not going for it -- but under a sterling brand
July 9, 2012 — 5:23 AM UTC by Lisa Shidler
Brooke's Note: It's a strange turn of events. JPMorgan has rarely come up in the torrent of stories and articles about breakaway brokers. But in the first prominent instance where former brokers from the gilded-brand spoke out, they did so in a big way, landing on The New York Times' front page. What made it a little more interesting is that it seemed to be the first real breakaway-debriefing article by the Gray Lady. In this article Lisa goes back and talks to some sources the NYT's interviewed and others that they did not. Nothing is exactly what you'd expect. Danny Sarch and Mindy Diamond take fairly opposite views of the matter. And JPMorgan did something interesting: they actually responded in some depth. The cat generally gets the tongue of Wall Street PR people when they are questioned about departing employees. We got insights. We appreciate that and assume that readers of this article will, too.
Now that JPMorgan Chase & Co. is in the spotlight after losing $9 billion in a bungled investment, The New York Times recently wrote a lengthy piece including scorching comments by breakaway JPM stockbrokers. See: How JPMorgan's PR mojo downgraded a $3-billion PR typhoon to a five-day squall.
A front-page, above-the-fold article last week highlighted three breakaways who left JPMorgan for independent broker-dealers or RIAs and offered up specific details about how they felt pressure to push underperforming proprietary products. The firm has bolstered its brokers and now has more than 3,100 in the country, according to the piece.
In it, the advisors were quoted saying they were encouraged to push JPMorgan's products over competitors' with better-performance or lower cost options.
This is the latest story tainting the image of the embattled JPMorgan, which continues to see red ink mount dramatically over its trade on credit derivatives. Federal authorities are looking into these trading losses and chief executive Jamie Dimon, who announced the losses in May, has spoken about them twice to Capitol Hill.
'Proud of the product'
As a fiduciary, JPMorgan stands behind the "integrity of our investment process for our funds and in accordance with our regulatory obligations places our clients' interest first," says Kristen Chambers, spokeswoman for J.P. Morgan Asset Management.
"Stories like this perpetuate the misconception that individual investors are better served attempting to select investments on their own — when statistics and returns prove that investors have better outcomes with a professionally managed, diversified portfolio. We are proud of the product that we have designed and think it is a best-in-class option for clients interested in a long-term, diversified approach to investing," she says. See: RBC is checking every box to ensure it acquires the JPMorgan RIA unit intact.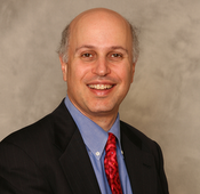 Danny Sarch: I don't think cross-selling
is evil.
'They don't care'
RIABiz reached out to Mathew Goldberg, 34, a former broker who now works at the Manhattan Wealth Management Group as an LPL advisor managing about $35 million in assets for about 90 clients. Goldberg was quoted in the New York Times piece and told RIABiz that he always felt pressure at JPMorgan to sell certain products, even if they weren't in the clients' best interests.
"There were no accolades for maintaining strong and valuable relationships," he says. "They didn't care that you were providing clients with good advice and receiving fees to advisory accounts. They didn't care. If it isn't a packaged product, then the bankers didn't get compensated and it didn't go towards their numbers in terms of bank growth."
Goldberg worked out of a Manhattan bank branch near Central Park South and says that bankers there often referred clients to him. But he was told to sell specific packaged products and if he didn't do so, he knew management wouldn't be happy.
"The bank is considered your host and as your host you don't want to swipe the hand that feeds you. You don't want to cut off referrals. The bankers weren't compensated if you sold non-packaged products. If I sold stock trades, or government bonds, it wasn't thought very highly of because — even though I always did what was in my clients' best interests — the bankers didn't get compensated for those products."
Whipping boy
While the Times article paints a picture of a bank trying to build up its lost revenues at the cost of individual investors, one recruiter says he's never heard these types of allegations coming from JPMorgan brokers.
"That article struck me as JPMorgan is the current whipping boy, and here's another way to dump on them," says Danny Sarch, president of Leitner Sarch Consultants in White Plains N.Y. "I think the best advisors do right by the client and always have. Candidly, I've not heard they feel pressure to sell JPMorgan products."
"Cross-selling is a big deal and that's the whole point of being there," he says. "I don't think cross-selling is evil. Anytime you put a quota on it there can be abuse, but that's true throughout the industry. I've never heard that as an issue at JPMorgan." See: A memo to Merrill Lynch brokers and customers from an executive who's walked in Sallie Krawcheck's shoes.
Brand at risk
But Mindy Diamond, of Diamond Consultants in Chester, NJ., disagrees with Sarch, saying the proprietary selling is just one of many problems she hears about from JPMorgan brokers. The recruiter, who works with various firms, including Morgan Stanley, says brokers at JPMorgan, which has always had a solid strong brand reputation, are even hazarding brand risk.
In addition to the trading losses, the company is being investigated over whether it manipulated power markets in California and the Midwest, another New York Times story indicates, specifically whether it manipulated markets to gain $73 million and then failed to be truthful about it.
Diamond says these scandals have tarnished the brand name, creating a massive problem for brokers who chose JPMorgan because of its previous solid branding. Brokers at JPMorgan are also generally paid less than brokers at the wirehouses. See: A newly emboldened Obama may yet win on financial services reform.

Geoffrey Tomes: I was selling JPMorgan
funds … for no other
reason than to enrich the firm.
[Photo: NYTimes]
Brokers typically earn salary plus a bonus. "They are underpaid but they put up with it because the value of JPMorgan's name is as strong as it is," Diamond says. "When the name gets tarnished, it doesn't help the cause and makes them more aware of moving and going elsewhere."
Inside the NYT story
The Times piece delved into JPMorgan's tactic of focusing on selling funds that it creates despite wirehouses' having veered away from that trend.
Diamond says that a number of the wirehouse companies did away with requiring sales of proprietary funds years ago to show that their advisors are acting in clients' best interest. "They're somewhat of a dinosaur in terms of selling and pushing proprietary funds."
In the Times piece, JPMorgan advisors said that the company made an aggressive sales push in an attempt to get the company to rebound from its slump in the financial crisis of 2008 and 2009. As a result, they say, the company was gathering assets in its stock funds at a rapid rate even though some of the funds weren't top performers.
"I was selling JPMorgan funds that often had weak performance records, and I was doing it for no other reason than to enrich the firm," said Geoffrey Tomes, who was quoted in the New York Times article and left JPMorgan. He is now an adviser at Urso Investment Management. "I couldn't call myself objective."
The company has been pushing products like Chase Strategic Portfolio, according to the article and Goldberg. The Times piece indicates that this product has been a huge success and has roughly $20 billion in assets since it began four years ago.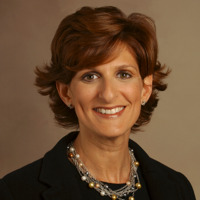 Mindy Diamond: [Brokers] are underpaid but
they put up with it because
the value of JPMorgan's name is
as strong as it is.
The article also indicates that JPMorgan is getting annual fees as high as 1.6% of the assets in the Chase Strategic Portfolio, much steeper than the 1% many RIAs charge. Plus, the bank also earns additional fees on the underlying JPMorgan funds.
"It was all about the money, not the client," Warren Rockmacher, a broker who recently left the company, told the Times. He said that if he did not persuade a customer to invest in the Chase Strategic Portfolio, a manager would ask him why [the client] had selected something else.
JPM responds
For its part, JPMorgan maintains that the growth of Chase Strategic Portfolios is "what's best for the client" and coincides with an industrywide shift toward professionally managed discretionary investment accounts, according to Chambers.
"The tumultuous markets have once again proven to investors that a diversified asset allocation strategy is the key to long-term success in the markets. Ensuring that our clients are invested and have a balanced approach to managing money ([.e., not just stocks or not just bonds but a blend] is the best thing for long-term prudent money management," she says.
Chase Strategic Portfolios has returned 11% and 19% net of fees to investors over a three-year period, Chambers adds.
She adds that advisors don't receive any incentive, financial or otherwise, for giving preference to JPMorgan products.
Additionally, Chambers says, JPMorgan and third-party funds are screened with the same "rigorous due-diligence process."
'Misleading statistic'
Further, she says, The New York Times' characterization of the Chase Strategic Portfolios' performance as "average" is "a very misleading statistic." Chambers says that the Times combined hundreds of share classes both with and without sales charges, but points out that the funds in Chase Strategic Portfolios do not carry a sales charge and should be compared only with institutional classes.
Of the 10 JPMorgan funds in the Chase Strategic Portfolios, six are allocated four or five stars by Morningstar and eight were ranked 4 or 6 by Lipper Leaders as of April 2012. See: Morningstar gives advisors a glimpse of fees RIAs are charging clients using PriceMetrix data.
Independent and happy
For his part, Goldberg feels content at LPL because he feels no pressure to choose certain funds for clients. See: How LPL lured advisors from Raymond James, UBS and Ameriprise to its hybrid RIA platform. "I'm very comfortable, because they're giving me the ability to run and manage my business in the way in which I can really help my clients," he says.
Goldberg says about 60% to 70% of his business is fee-based, but he still keeps a chunk of commission business.
"When I was at JPMorgan Chase I really felt like I was a salesperson and not a financial advisor. I sincerely believe you should be giving advice to clients based on their specific needs," Goldberg says. "And, I didn't feel like I was doing that."
---
Mentioned in this article:
---
---
Share your thoughts and opinions with the author or other readers.
Jeff Spears said:
July 9, 2012 — 6:13 PM UTC
This whole JP Morgan story does seem to be piling on like you mention. I would also clarify that a JP Morgan broker and a JP Morgan Pivate Banker a radically different.
One is an ex-Bear Stearns division and the other works with ultra high net worth clients as a fiduciary.
All advisors are NOT created equal.
---
---