Jack Bogle is the first of seven big names that Advizent plans to put on its board.
Brooke's Note: If there needed to be a better proof point that Advizent means to turn the concept of Wall Street advice on its ear, here it is. While a wirehouse might consider the exacting fiduciary standards of Jack Bogle to be like pouring sand in the gears, Advizent is voluntarily putting itself under his purview. It's a show of belief that the consumer will be drawn to a higher standard of accountability if it can be created authoritatively and marketed effectively. See: Steve Lockshin and Charles Goldman begin to unveil Advizent, a venture that could put thousands of RIAs under a single cooperative
Advizent today announced that John C. "Jack" Bogle will serve as senior chairman of Advizent's independent board of standards, as a start of making seven such appointments. Two others, as yet unnamed, have already committed to taking board positions.
Bogle, the 83-year-old founder of The Vanguard Group Inc. and president of Vanguard's Bogle Financial Markets Research Center, will lead a board that is charged with developing a concise set of standards of excellence that advisors joining Advizent will be obliged to adhere to. The body will also ensure that Advizent and its members meet those standards and carry out the audits that ensure compliance with them. See: New rule threatens to drive millions of investors out of money market funds, ICI chief warns.
Pro bono
Those standards are at the heart of the Boulder, Colo.-based venture launched in February by Charles Goldman and Steve Lockshin, is creating an umbrella brand for big, top-flight RIAs with a combined $1 trillion of assets under management. With that kind of critical mass the group believes it can spend as much as $100 million per year annually on marketing and advertising to create a national brand that goes toe-to-toe with banks and wirehouses. See: Why a $2-billion RIA is embracing the idea of a $1 million annual marketing tab, and how Advizent fits in.
Bogle, who lives in Bryn Mawr, Pa., will be the steward for the brand. The standards are expected to have about 10 components and will be developed with consumers, not advisors, in mind, according to Lockshin and Goldman. To assure that there is no conflict of interest, Bogle will not be paid.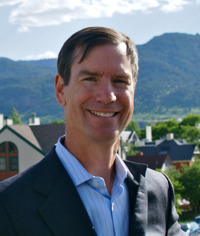 Charles Goldman says the next step
is partnering with RIA custodians and
asset managers.
Advizent's fiduciary audit won't be a financial one per se: It will vet top-of-mind qualities of consumers of wealth management services. One of those is size: Advizent continues to seek only RIAs with $250 million or more of assets, Lockshin says. Other aspects of an RIA practice to be scrutinized are its independence, how best practices are applied in operations and technology, its audit history and the extent to which information in the firm's ADV is presented in a digestible manner. "We can say we actually read through the ADV and the disclosures are clear," Goldman says.
100% proof
Lockshin, a Barron's top advisor, founder of Fortigent LLC and chairman of Convergent Wealth Advisors LLC, added in an earlier interview:
"The real goal is going to be to separate the wheat from the chaff." Two factors that he anticipates being on the standards checklist are that an RIA has a good succession plan and that it's properly insured for errors and omissions. For now, the group is leaning away from having hybrid advisors. See: Advizent hits $100-billion asset target in a matter of weeks triggering hires.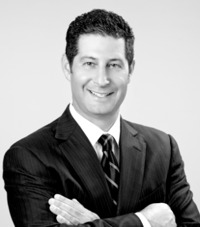 Steve Lockshin says the standards separate
out the chaff.
What clients deserve
Bogle accepted the post because it jibes with his core business values, according to Goldman, former chief of the RIA businesses of Fidelity Investments and Charles Schwab & Co. See: Charles Goldman to leave Fidelity.
"He loved the idea because [it's built around the] consumer," Goldman says.
Putting consumers first is still a novel concept in the industry, according to Bogle, whose career has spanned 60 years.
"There is still too much talk about what the industry needs as opposed to what investors need," he said in a statement released today. "Setting and enforcing a set of high standards that clearly meet the investor's best interests is what clients deserve."
Not in competition?
Advizent currently has commitments from 90 advisory firms with a combined $116 billion of managed assets (these commitments are not legally binding), up from 74 firms with $100 billion in June. See: Advizent hits $100-billion asset target in a matter of weeks triggering hires. Goldman and Lockshin first concentrated on drumming up advisor interest and then on buttonholing board members. They are now entering a third stage: partnering with asset managers and asset custodians. "It's a set of tipping points," Goldman says.
"We're finding that people, very much personally, appreciate and like the idea," says Goldman. "They say: 'Tell us how it works and makes business sense for our company.'"
"We're out to strengthen the relationships between clients and custodians. We hope they get a much larger [market share of] advisory firms.
---
---
---
Elmer Rich III
You know, let's be honest – JB made a PR career self-righteously skewering the competitors of Vanguard while claiming to be holier-than all the rest. It is deeply cynical and no one ever calls him on this clearly conflicted moralizing.
What a surprise – all the business practices he claims are morally superior are of those of the firm he benefits from!
JB has always been conflicted like everyone else. He is no saint nor even especially knowledgeable about anything other than a clever PR campaign. Nothing of more substance than just being a "loudest voice." Further, the evidence-basis for his statements and claims is thin — at best.
Why has he been given a free ride on his own conflicts and self-serving behavior?
Jamie McLaughlin
This is another feather in Advizent's cap and a sign that they'll marshal the resources to support something in execution that will be more than just a noble concept.