Ken Weber says he knows Fidelity funds better than the company's reps.
Brooke's note: What makes this an interesting article is that advisors who have used a branded arsenal of products in the past have been either celebrated or vilified. Recently we wrote about JPMorgan advisors who were fairly chastised for using only mutual funds produced by that company. See: JPMorgan breakaways make Page One of the New York Times after $9-billion loss puts spotlight on Dimon's bank. On the other hand, advisors who stick exclusively to funds used by Dimensional Fund Advisors have typically been among the more celebrated. All American Funds all the time has certainly been a winner for Edward Jones advisors. Advisors who used all Russell products were celebrated when that was the norm. So maybe it's not so crazy that two RIAs have unilaterally chosen to use all Fidelity funds — without Fidelity itself being aware of its disciples.
There's practicing what you preach then there is the case of Ken Weber, Jack Bowers and the products of Fidelity Investments whose brand they are leveraging to maximal effect.
The partners head up Weber Asset Management Inc., a $250 million RIA based in Lake Success, N.Y., that deals in only Fidelity funds and keeps them under custody at Fidelity Institutional Wealth Services. See: Mike Durbin is putting his stamp on Fidelity as an RIA custodian for asset-flush breakaways.
Teaching and doing
In the early 1990s, Weber, 65, had more and more readers of his mutual fund newsletter asking him to manage their money too. He decided to team up with Bowers, 54, who writes the Fidelity Monitor newsletter and who became Weber Asset's chief strategist in 1993.
They built Weber Assets based on the Fidelity strategies of Bowers' newsletter, which Bowers has been publishing for 26 years. They also recently acquired another Fidelity newsletter, Fidelity Insight. And four years ago, Bowers also started his own West Coast Fidelity-only RIA, Bowers Wealth Management Inc., based in Rocklin, Calif., with $65 million in assets.
The Fidelity fever is based on one simple premise: focusing on a specialty allows the two to know the products inside out, instead of spreading themselves too thin.
"It's better to know a handful of funds extremely well," Weber says.
Shortsighted?
But critics of the philosophy abound.
"On the one hand, it certainly make sense. You could do a lot worse," says Jim Lowell, editor-in-chief of Fidelity Investor and partner and chief investment officer of Advisor Investments, a Newton, Mass.-based RIA. "But, focusing solely on Fidelity is myopic. There are other managers at other firms that do some things way better."
Lowell acknowledges that focusing primarily on Fidelity makes sense, noting that "it's hard to argue against the fact that Fidelity is the only one-stop shop," but, he says, artificially limiting oneself to only Fidelity is detrimental to the client. Even Lowell, who primarily uses Vanguard and Fidelity at $2.5 billion AUM Advisor Investments, still uses a handful of other funds when it fits with the portfolio construction.
"Ken's an intelligent person. There's no reason he couldn't as deeply understand Vanguard or T. Rowe."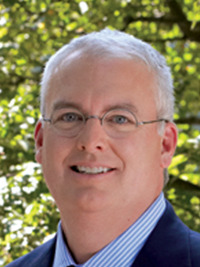 Jim Lowell: There's no reason he
couldn't as deeply understand Vanguard or
T. Rowe.
Burton Greenwald, a Philadelphia-based mutual fund consultant, agrees with Lowell's logic. It's natural for advisors to favor certain funds, he says, "but to make it an exclusive situation makes no sense. Not to the exclusion of the rest of the universe."
Many flavors
Weber has heard it all before, but he believes that what he and Bowers do makes sense and that clients know what they're getting — particularly since most of them are coming to the firm via the newsletter. By focusing just on Fidelity mutual funds, he says, they're able to know Fidelity products even better than Fidelity reps, who have to know other products. See: "Fidelity tries out new DOL-influenced 401(k) fee disclosures on clients — and gets plenty of response"
"Everybody has their area of expertise," says Weber.
The advisors opt to stick with Fidelity, because it was Bowers' area of expertise and, at the time they thought it offered the widest range of products and funds.
"Fidelity offers any flavor of investment," says Weber.
Bowers became well-versed in Fidelity when he was an engineer and his company's 401(k) plan was with Fidelity, says Karsten Dornseif, a partner at Bowers Wealth Management. He was simply trying to find the best funds for himself and started writing the newsletter, before branching out into money management.
Now, Bowers has developed 22 models for Weber Assets that reflect the models in his newsletter and expand on those strategies. The strategies in the Fidelity Monitor have had an averaged return of 6.8% over its two decades, says Weber — beating the market by 2.5 percentage points. "That's huge," he says.
The same models and strategies are used at Bowers Wealth Management, but "the implementation can be a little bit different," says Dornseif. The California-based firm focuses on clients on the West Coast, while Weber Assets focuses on the East Coast. They are separate, but don't compete, says Dornseif, especially since they use the same models and offer the same, unique Fidelity-only strategy.
"As far as I know, we're the only money manager that focuses on Fidelity," says Weber.
Not new
The idea is not actually as new as it seems. During the height of the newsletter era in the early 1990s, a number of advisors branched out from their newsletters to offer money management and often focused on just one brand of products, says Lowell. But, in the years since then those different offices have merged, been bought out, or simply changed strategies.
And, while, Lowell, Greenwald, and Weber all say they're not aware of any RIAs that focus solely on Fidelity or solely on Vanguard or solely on T. Rowe Price Associates Inc., there are a handful of advisors that do offer only products from Dimensional Fund Advisors. DFA is different from Fidelity in that its products are offered only through a fee-based advisor and are not for sale directly to clients.
But, otherwise, DFA is very similar. It has no requirement that advisors use only its products, nor does DFA make recommendations to advisors on managing clients' assets. It simply offers a range of products and funds to advisors — many of whom choose to use just those offerings. See: DFA engages former Moss Adams analyst as it pilots its intel deeper into RIA space.
"It's certainly not any better," says Lowell of advisors using just DFA instead of just Fidelity.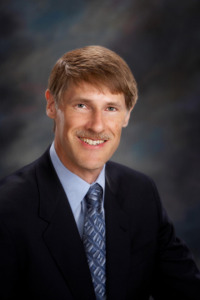 Jack Bowers serves as chief strategist
for Weber Asset Management and as
head of his own RIA. His
firm also uses only Fidelity all
the time.
DFA says that it has no oversight over how much advisors use their funds and won't comment specifically on clients.
"Dimensional works with independent financial advisors who make their own decisions about which funds to make available to clients. We believe that Dimensional funds are a good choice for a number of reasons," says Faith Yando, a spokeswoman for DFA. "However, we leave it to the discretion of financial advisors to determine what percentage of Dimensional funds to use." See: Dimensional Fund Advisors still has low RIA acceptance rate and stunning growth.
Niche market
By targeting the newsletter readers, Weber and Bowers are able to market themselves specifically to people that they know are interested in Fidelity strategies, says Dornseif. "It provides a nice niche for us," he says.
Lowell argues that the strategy is likely as much about marketing as anything. While Fidelity is good, he says, it's not that good. "To be beholden to just one company seems to be more of a marketing strategy than a management strategy," he says.
Weber and Bowers get no kickbacks or revenue-sharing from Fidelity for their strategy or enthusiasm. In fact, while Fidelity would not comment on clients, it said it was unaware of the firms' strategy until RIABiz pointed it out.
"Fidelity is not invested in what we do," says Weber.
---
---
---