News, Vision & Voice for the Advisory Community
After five years at Smith Barney, HighTower convinces the team to complete second big move in five years
July 3, 2012 — 5:22 AM UTC by Lisa Shidler
Brooke's Note: We are coming across this phenomenon more and more — advisors who leave a wirehouse while saying they were perfectly happy there — and who then go on to list a whole litany of things that they like better about RIA life. Maybe it's because in Modern Society, as in Garrison Keillor's Lake fictional town of Lake Wobegon, everyone is above average. But maybe it's because the shoe is so firmly on the RIA foot that advisors don't want to hurt the wirehouse's feelings. It seems like, these days, the wirehouse is the underdog. As HighTower takes in its 31st advisor team, it looks like nobody's underdog. See: What happened when HighTower assembled its RIAs at Trump Tower.
HighTower Advisors LLC just lured a $330 million UBS team setting the stage for the aggregator firm to open its first San Diego office in the elite coastal enclave of Carmel Valley.
David Molnar, 40, and Drew Nordlicht, 42, have been part of a team for 15 years. They left Smith Barney together in 2007, joining UBS in hopes of achieving a greater focus on wealth management, but instantly found a list of things they felt were lacking, including better technology. See: Inside the mind of one recent Morgan Stanley Smith Barney breakaway who landed at HighTower.
Now, five years later, Molnar and Nordicht are with HighTower, becoming the sixth team of 2012 and the 31st team overall to join Chicago-based HighTower. They left UBS on Friday.
HighTower has brought aboard more new team assets in the first six months of the year than in all of last year.
Molnar and Nordlicht served as first vice presidents of investments and corporate services financial advisors at UBS. See: HighTower wins big UBS team and clinches 'critical mass'.
UBS did not reply to a request for comment.
San Diego growth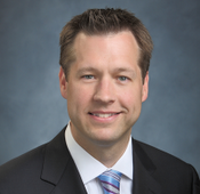 Mike Papedis: We have a very
deep pipeline in Southern California.
The opening of this office paves the way for growth in the San Diego market, industry leaders say. Nordlicht and Molnar have a clientele of about 90 families, many of whom are corporate executives and entrepreneurs. They also have institutional clients, including venture capital firms.
Mike Papedis, executive vice president of business development with HighTower, hopes to bring more advisors to the San Diego office, and hopes to eventually move into a larger space.
"We have a very deep pipeline in Southern California," he says. "Southern California is a very attractive market for us, and we think this new team will really lead us into this San Diego market. My understanding of Carmel Valley is it is this intersection of wealthy pockets inside Southern California."
Scott Collins a former executive at LPL who is a partner along with Scott Miller of the recruiting firm FirstPoint Partners LLC, says opening a San Diego office is smart because of the wealth from families and biotech companies.
A number of giant firms such as LPL Financial, Commonwealth Financial Network and First Allied Securities Inc. have headquarters in San Diego.
"There's kind of a stronghold of independent firms here, which makes this part of the country different from others," Collins says. "There are a lot of successful executives. It's a great community and definitely on the higher-end range in terms of home prices. It's an affluent area within San Diego and the country." See: Two former LPL execs set up a breakaway boutique that works with Raymond James and Schwab, among others.
Retention bonus on the line

Scott Collins: They may have to
pay back some retention bonus or
come up with a settlement.
Collins says HighTower is the perfect solution for many advisors.
"They're looking for all of the benefits of being independent but they want all of the resources and support of a traditional wirehouse firm, and HighTower is the perfect blend for them because they get great technology, support and their choice of custodians," Collins says.
But he points out that by making the move just five years after leaving Smith Barney, it's likely that Molnar and Nordicht will need to settle out retention bonuses as many retention deals are in place for about five to seven years.
"They may have to pay back some retention bonus or come up with a settlement," he says.
Both Molnar and Nordlicht declined to discuss retention bonus issues.
Papedis points out that no advisor switches firms lightly.
"People don't recreationally undergo transitions," he says. "This speaks more to the top teams who are inside a wirehouse that want a new model. The teams finding HighTower are the top advisors in their firm or their space, and they've got a more sophisticated book of business and they're finding HighTower to be more attractive than the wirehouses."
Wanted so much more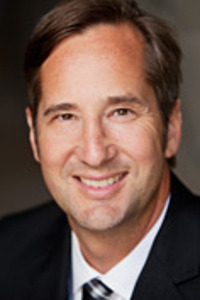 David Molnar: Back in 2010, we
felt like there wasn't an alternative.

Both Molnar and Nordlicht explain that when they left Smith Barney to join UBS they were hoping to find more of a wealth management approach, but weren't satisfied with what they discovered there.
While neither wished to say anything negative about UBS, they both had a long list of qualities they were seeking in a new firm that they felt they didn't have at UBS.
"We weren't unhappy," Nordlicht says. "But we saw an evolution moving towards a culture of fiduciary mindset. We wanted the benefits of pricing. We wanted transparency and we wanted a safe place for our clients' assets. We also wanted a more innovative technical solution and sophistication of assets rather than being confined to one platform."
There wasn't a final straw at UBS, just a variety of challenges that kept Molnar and Nordlicht away from focusing on clients' strategies and assets.
"It wasn't a singular circumstance or a singular client, it was just a building up of what was happening in the marketplace and we had a lot conversations where we spent more of our time explaining the trust aspect of the firm," Nordlicht says. "We began looking at things in a way in which we could increase our clients' feeling of safety and find a better overall experience for everyone." See: Why one UBS advisor broke away even knowing that his former partner would keep the 401(k) assets.
What a difference a few years make
Once the dust settled from the financial crisis in 2010 both Molnar and Nordlicht were primed to make a move, but couldn't find a superior option. "We wanted to go somewhere it would be better, but we felt our options were limited," Nordlicht says. "It just wasn't the right time."
However, when they began looking again at the end of 2011 and early this year, they saw that firms like HighTower have begun to make quite a reputation for themselves by grabbing the biggest advisors and are growing rapidly.
"Back in 2010, we felt like there wasn't an alternative but as we moved through time, we saw an evolution of HighTower, which is breaking new ground and developing new tools," Molnar says.
They were seeking a multicustodian platform allowing their clients more safety of assets. But they also wanted access to Wall Street firms and advanced financial reporting technology.
Technology better
The advisors are using Black Diamond technology and feel the technology is superior compared to that at any of the wirehouses.
"I'd say Black Diamond is vastly superior to performance software at the wirehouse firms," Nordlicht says. See: What four beta testers of Black Diamond's new software have to say about it.
Molnar added: "The company is newer, and they're not burdened with legacy systems." See: A year after the Advent-Black Diamond deal, the merged company is making some big chess moves.
They chose Schwab Advisor Services as custodian because they felt the firm was the best option for their clients.
"We spent a significant length of time looking at many custodians and felt that Schwab's responsiveness just stood out," Nordlicht says.
Molnar holds a degree in quantitative economics and decision sciences from the University of California-San Diego, and Nordlicht graduated from San Diego State University.
---
Mentioned in this article:
---
---
Share your thoughts and opinions with the author or other readers.
---