Kelly Rodriques: Even if an asset is currently worthless, advisors still need to transfer that asset to a successor custodian.
In the aftermath of the financial crisis, regulators are striving to reduce risk and improve the safety, soundness and reporting quality of the U.S. financial system.
As a result, the focus, once again, is on alternative assets. Despite alternative investments' potential to generate income and build wealth for clients, federal regulators and state authorities are taking an increasingly leery view of them, causing several of the major wirehouses and banks to direct their advisors to find a successor custodian. See: A cottage industry of hedge funds-to-RIAs is springing up but so far the mutual fund industry looks like the big winner.
This process, in which a custodian resigns from the assets, is known as "remediating."
In many instances, wealth management professionals will have as little as 30 days to identify an independent successor custodian for these assets.
Why regulators are concerned about alternatives
Alternative assets can be more difficult to administer and less-than transparent and require more manual processing, administrative oversight and regulatory reporting. For example, a private placement or real estate transaction frequently requires a custodian to page through voluminous private-placement memoranda and other complex documents to understand the details of the investment, and these investments are often hard to value in a timely manner. The process is time-consuming and expensive. See: The top 10 alternatives to alternative investments.
Handling alternatives in retirement accounts requires a high degree of compliance expertise to conform to Internal Revenue Service and Department of Labor guidelines. Regulators prefer that independent custodians hold these assets because they have the regulatory infrastructure and technology in-house to administer alternatives efficiently and effectively. See: A more liquid alternative to alternative investments catches on.
Less accommodating
For their part, financial institutions would like to see alternative assets moved to an independent successor custodian to reduce cost and compliance risk because alternative assets are expensive to hold and a distraction from delivering comprehensive wealth management services to clients. Many institutions currently hold alternatives only as an accommodation to their best clients.
Typically, the fees for holding alternative assets in a retirement account range from $300 to $600 a year. Some custodians base the fee on the market value or dollar amount of the assets.
Building a game plan
The bottom line is that between the regulatory imperative to remediate assets to an independent successor custodian and financial institutions' drive to cut costs, RIAs and wealth advisors will be forced to address the issue sooner rather than later.
As a result, our firm, Pensco Trust Co. LLC, has laid out a plan to help advisors manage this tricky transition.
For wealth management professionals, but particularly for RIAs because of their service model, there are at least two key issues in successfully transitioning alternative assets, while retaining control of the client relationship:
1) Identifying the right independent custodian;
2) Avoiding a taxable event for assets in a retirement account by avoiding having the assets distributed to the individual client in a resignation.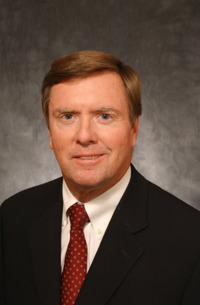 Tom Steinberger: Many institutions currently hold
alternatives only as an accommodation to
their best clients.
Identifying a new custodian
To date, some financial institutions have given advisors the names of several independent successor custodians. Other institutions have not, and offer no guidance to their advisors or clients. Advisors and their clients are faced with a short time frame to do their homework and transfer these assets without facing an unfavorable treatment of the assets.
In evaluating a custodian, an advisor must decide whether the firm can handle a full range of alternative assets, such as real estate, private placements (or private equity), foreign currency and secured loans, among other types of assets.
An independent custodian should also be evaluated based on its commitment to client service and the strength of its technology — specifically its ability to administer an account with accuracy, as well as provide tools to help advisors make investment transactions and activities transparent.
Tax trap
Equally as important for assets in a retirement account, the custodian must have the expertise and knowledge to administer the assets without running afoul of complex laws and regulations. Alternative assets in retirement accounts are subject to numerous IRS and Department of Labor laws and regulations.
Custodians need to be knowledgeable about the ramifications and adverse tax consequences of having "a prohibited transaction" occur in a retirement account. Failure to comply with this sometimes-complicated IRS provision, as well as all the applicable rules, can subject clients to penalties and tax consequences.
Unlike other in-kind transfers, for example, alternative assets can take six weeks or more to register with a new custodian. During that period, clients can become frustrated if they don't understand the status of the transfer. A custodian that can provide advisors and clients with status updates will minimize client concerns and repeated inquiries.
Avoiding a taxable event during the transfer process
Here's a 15-item checklist of low-hanging tax tips for financial advisors
Typically, an institution will inform an advisor and a client by letter that an alternative asset must be transferred out. Institutions usually give clients as little as 30 days to identify a custodian and have the assets transferred. Once the successor custodian letter is received, the advisor must open an account in the client's name at the successor custodian to initiate the in-kind transfer.
Even if an asset is currently worthless, advisors still need to transfer that asset to a successor custodian, which will attempt to obtain an independent valuation from a qualified source for IRS reporting purposes. If an investor doesn't have a current price for the asset, the IRS could value the seemingly worthless asset above zero. That could trigger tax consequences for an investor.
Similarly, an updated valuation is important if the asset is worth something, but is valued at less than the current market price. That, too, could lead to tax consequences, including a penalty from the IRS. And, if the client is less than 59-1/2 years old, an early-withdrawal penalty could be applied.
Alternative assets are an increasingly important part of a client's portfolio. By adeptly handling the transfer of these assets to a successor custodian, an advisor can again strengthen the client relationship.
Kelly Rodriques is chief executive and Tom Steinberger senior vice president and head of business development at PENSCO Trust Company, one of the nation's largest independent custodians of alternative assets in retirement accounts, with more than $10 billion in assets under custody and 57,000 clients.
---
---
Custodian Wealth Builders
December 19, 2012 — 8:33 AM
You have shared nice tips. An investor should be able to learn from the mistakes made by others before him. Thanks for this nice blog.
<a href="http://www.jlf.com.au/" rel="nofollow">Custodian Wealth Builders</a>