Jon Beatty: We see private equity participating directly and indirectly through the national acquiring firms.
After hopes were raised by a first-quarter rebound in RIA mergers and acquisitions, the volatile market sent activity back into the doldrums.
There were just eight M&A deals inked out in the second quarter, compared with 12 in the second quarter of 2011 and 17 in this year's first quarter.
But the dollar amounts of these deals were up in the second quarter and two of the eight were involved in private equity, says Jon Beatty, senior vice president, sales and relationship management for Schwab Advisor Services, which tracks published deals each quarter. See: Ric Edelman strikes a private-equity deal that subtracts $2 million in expenses — now let the after-bidding begin.
"The deal activity is really tracking the cautious environment that we've been in from a market and economic perspective," says Beatty. "We had a strong first quarter and things cooled off in the market in the second quarter and the M&A cooled off. It's not a surprise to anyone."
Holding out, losing out
The faltering M&A activity is worrisome because there's such a need for mergers and acquisitions in a marketplace dominated by aging advisors, says David DeVoe, managing partner at DeVoe & Company
He's been seeing smaller deals getting pushed off simply because sellers have higher expectations of what their firm is worth.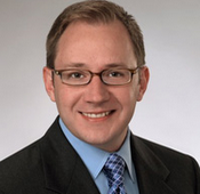 David DeVoe: Advisors need to follow
their own advice and not try
to time the market.
"I think it's important to always think about mergers and acquistions and succession planning, and this means advisors need to follow their own advice and not try to time the market," DeVoe says. "If it's the right time to do the deal, then you can get creative with the deal structure. It's important to think strategically about these transactions."
Some RIAs are simply pulling out of potential deals because of the market, DeVoe says, and that could actually pose more risks for those firms if they walk away from a deal without a succession plan in place.
"It's clear that the number of mergers and acquisitions will accelerate over time but when I see slow quarters and slow years, it creates concern for me. It means there is more exposure to some of these firms in the industry who have not created a succession plan," DeVoe says.
"Those who haven't made plans and aren't doing any succession or continuity planning are creating a greater challenge for themselves," he says. "The longer you wait, the fewer options you have, and the potential for your business selling at a discount increases, because you're exposing yourself to risks."
Going national
The eight second quarter deals totaled $12.3 billion in assets compared to 2011's 12 deals in the second quarter totaling $13.1 billion in assets.The average deal size year-to-date through June was about $1.4 billion compared with $798 million for full-year 2011.
In three of the deals in the second quarter, the acquirer was a national firm.
By contrast, the fourth quarter of 2011 was sluggish. See: RIA deals fizzle in the fourth quarter but big-paying banks are getting back into the game.
In all of 2011, there were 57 M&A deals representing approximately $44 billion in total assets. There were 70 deals in 2010, representing $63 billion in assets.
Fewer deals, but big deals

Michael Bilotta: I think this will
be a strong year.
Industry leaders say the ho-hum second quarter isn't surprising given the market volatility. And, while eight may be a low number, industry leaders point to some high-dollar deals.
One giant second-quarter merger involved Savant Capital Management LLC, which has about $2.2 billion in assets and The Monitor Group Inc. and its nearly $500 million — creating a firm that will manage just under $3 billion in assets. See: Why a pair of Zero Alpha RIAs are combining and out-and-out avoiding roll-ups and private-equity money.
Private-equity pull
"We see private equity participating directly and indirectly through the national acquiring firms," Beatty says. "From our view, the presence of private equity is another indicator of success of the independent channel."
For instance, the private equity ownership of Focus Financial Partners LLC cleared the way for its own Colony Group to purchase Mintz Levin in the second quarter. See: Mintz Levin sells its $1.2 billion RIA, and Focus Financial nabs the assets through a partner firm.
But Beatty feels that the amount of deals will continue at a snail's pace for the rest of this year.
"We really need a catalyst to spark it," Beatty says. "Without some sort of tail wind from the market, it's hard to believe we'll see a significant pickup in activity. It appears we'll continue to stay steady as she goes until we get some catalyst to spark some sort of uptick in activity."
Optimistic voice
Even though activity may have been down a bit in the second quarter, Michael Bilotta, managing director of Gladstone Associates LLC, says some remarkable deals with RIAs took place in the second quarter and he feels regional RIAs could strike additional deals. He remains upbeat that 2012 will end on a positive note.
"I think this will be a strong year," Bilotta says. "The independent space is getting more and more sophisticated and regenerating itself. I think we'll continue to see an increase in deals with regional RIAs."
He also notes that a number of deals fly under the radar because the firms don't want to announce them.
"I don't think there's any reason to see a slowdown," Bilotta says. "Firms aren't growing fast enough and many of them are looking for inorganic growth strategies for the first time. There's increased competition chasing the same market segment. We'll see more activity in years to come."
---
Related Moves
January 6, 2022 – 6:21 PM
---
December 17, 2020 – 3:02 AM
---
---
Mentioned in this article:
---
---
---