Jonathan Drubner: I knew if I could just find a mentor and someone who shared my philosophical views that I would be happy.
As much as Jonathan Drubner loved being a sportscaster for ESPN, at age 40 he was ready for a major career change. He set his sights on becoming a financial advisor but after looking around for a few months decided a wirehouse was not the place for him.
"I was looking for people that I would entrust with my money and [to whom] I would feel comfortable bringing my friends' money — and the money of their friends, and their friends," says Drubner.
At the same time, Sy Lippman, CEO of L&S Advisors, was looking to add to his stable of advisors. Lippman was steering clear of the wirehouse candidates on the theory that some may have formed bad habits as brokers, focusing more on sales and less on the best interests of clients. Taking into account the shortage of new advisors entering the graying profession, he was also open to a career-changer with the right qualifications. See: Stephanie Bogan: Put me in, I'm ready to play.
"We almost prefer that people don't have experience in financial services," he says. "In a way, it corrupts them. We don't really operate the same way a broker operates. If someone comes from a wirehouse, we find a lot of retraining needs to be done," Lippman says. "We're selling a service. We don't sell insurance or any other product."
So it was a perfect match when Drubner recently joined Lippman's $250 million Los Angeles-based RIA as associate director.
"At other places, the guys who were making the investment decisions weren't even in the same room," Drubner says. "Here, I'm literally 25 feet from my mentors, who are making the investment decisions."

Sy Lippman: We almost prefer that
people don't have experience in financial
services.
Solid-gold contacts
Drubner has no regrets about leaving behind his on-air, writing and producing duties at ESPN but he also has no intention of losing touch with the people he met through his 17-year entertainment career. On the contrary, Drubner intends to cultivate those connections in hopes that he can persuade them to become clients. See: Focus Financial breaks into the American sports world with its latest RIA deal.
Citing confidentiality concerns, Drubner declines to list current clients' names or prospects. But the Emmy-nominated ESPN personality known for his work on the ESPY Awards and "ESPN Road Trip" has an impressive list of celebrities he's known and worked with for years. Drubner is also a comedian who has written material for Will Ferrell, Steve Carell, Mark Wahlberg, Jim Carrey, Ben Stiller and a host of other A-list celebrities. Drubner has also provided marketing and copywriting services for companies such as Vitamin Water, Reebok, EA Games, Heineken, Sony, and Movietickets.com.
Experience not required
Given the shortage of talent in the financial advisory industry, RIAs need to be creative in their recruiting, says Cecile V. Munoz, president of U.S. Executive Search Inc. in Los Angeles. See: How the NFL Players Association brought financial advisors to Florida to better marry them to its members.
"The reality is that finding talent that brings the right character traits and market- and client-specific expertise and then training for specific skills within your firm is a viable, creative solution," she says.
Munoz says she's seen a number of firms, such as Edward Jones, who have effectively sought people who are changing careers and taught them how to be advisors and ultimately "seasoned producers." She points out that because of the shortage in the industry, there have been more firms who are eagerly tapping talent from unexpected industries.
"Brilliant, talented people will always be found within your competitor as well as in unexpected places and the innovative leader will always ensure that their human capital and growth strategies incorporate a consideration within both," Munoz says.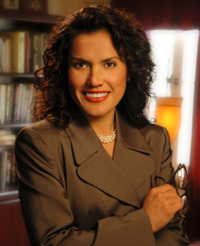 Cecile Munoz: Finding talent … and
then training for specific skills within
your firm is a viable, creative
solution.
Someone like Drubner who understands athletes' and entertainers' goals and interests could be a boon, Munoz says.
"Every hire, experienced or new to the industry, comes with its own set or risks. The smart leader has created a proper evaluation and vetting process with each hire and has a clear strategy in place that supports the specific expertise he is bringing to his firm and the return on investment he intends to realize," Munoz says.
Burned before
Mark Tibergien, CEO of Pershing Advisor Solutions LLC, says although there is a tremendous pool of entertainment and athletic clients, it's still hard to seal the deals because these prospects are getting approached by dozens of other advisors.
"It's important, though, that the advisor be credible, transparent and trustworthy because there have been far too many scams committed against artists and athletes to make them believe going from sportscaster to advisor is a logical transition. Knowing people is only the door opener, but the chain lock may still be attached." See: How a $5-billion RIA is using a client's legendary Rolodex to build a sports practice.
Another challenge is that many entertainment clients want more than just portfolio management, cautions Stephen Wershing, president of The Client Driven Practice, a practice-management-consulting firm in Rochester, N.Y
"With professional athletes and entertainers, not only do they have wealth management needs, but they've got a peculiar set of financial challenges. If I were in [L&S'] shoes, I'd make sure I offered additional services, such as helping them with their contracts."
Focus on portfolio management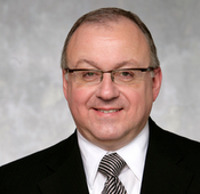 Mark Tibergien: Knowing people is only
the door opener, but the chain
lock may still be attached.
However, Lippman says his firm will focus solely on portfolio management for all clients, including those in entertainment and athletics.
"We don't do financial planning, and we find that most of the relatively sophisticated clients already have accountants and trusted estates attorneys. What the client needs is expertise in portfolio management," he says.
If any of Drubner's new clients are seeking an attorney or someone to help with contracts, his firm can connect them with referrals.
Rich and famous
Lippman is confident that Drubner will be an excellent advisor.
"Once we've trained him more, then he can be the trusted advisor for these individuals. He's terrific," Lippman says. "He's extremely knowledgeable and he's a real thoughtful person. I think those are pretty critical elements. We find that so many people in entertainment and sports have been taken advantage of in financial services area. Because he has this unique relationship with so many people in those areas, we want to be sure we serve them appropriately."
There's no question that Drubner's connections can help L&S Advisors foster a niche among athletes and entertainers, says Lippman.
With such an A-list of contacts, says recruiter Frederic R. St-Laurent Jr. of Knightsbridge Advisors Inc., it makes more sense for an RIA to bring in a financial novice like Drubner rather than to lure over an experienced wirehouse team. See: The hidden dangers of hiring a laid-off Merrill broker.
"This guy is really connected," St. Laurent says. "He knows these top celebrities. It's a real advantage to go after folks who are so well connected. It's all about who you know and they're positioning themselves with someone who has excellent connections. It's a great idea."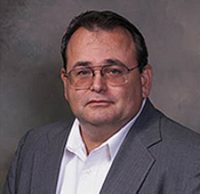 Frederic St-Laurent: This guy is really
connected.
Home runs are overrated
L&S has an unusual approach to investments: In order to manage risk and preserve assets for clients, advisors will put all of clients' assets in cash.
"The critical thing we bring to the table is, we're much more interested in hitting singles and doubles rather than hitting a home run," Lippman says, turning a cliché on its head. "From our perspective we avoid losses and keep losses to a minimum. We consider cash to be an asset class. Over the last several years, we've moved to an all-cash position and that has enabled us to avoid the worst of the market."
Drubner says he's happy with this philosophy and he feels this strategy will be appealing to entertainers and athletes alike who want to preserve their assets, especially in their post-athletic career when their earning potential may be limited.
Not just a rainmaker
While Drubner was brought on as a rainmaker, focusing on business development and bringing clients into the office, he says he intends to get acquire a deeper understanding of finances. See: Former Fidelity rainmaker lands at Schwab after both big custodians reshuffle their East Coast staffing.
"I want to have a much larger role in actual investment decisions. I knew that waking up every morning helping people get their finances in order is a great thing. It's the greatest feeling in the world. I was the guy people came to when they wanted to know where to get great barbecue in Alabama, and now I can offer real advice."
Drubner adds: "This was a dream scenario," he says about L&S Advisors. "I knew if I could just find a mentor and someone who shared my philosophical views that I would be happy."
---
---
Mentioned in this article:
---
---
---