Ex-RIA chief: 'How I learned more in a month as a client than in 20 years as CEO'
Aspiriant's Tim Kochis and his wife experienced firsthand the upsides and downsides of being paying clients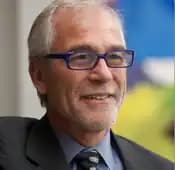 Tim Kochis: I winced when I detected a slight tone of condescension in the presentation.
---
---
Jeff Spears
Great article from a Legend in the RIA business.
A few items stuck with me that are common to my experience as an aspiring Legend:)
1.) Questionarires are for large firms that require cookie cutter solutions. This is where the art should come in and is a differentiator for independent adviors versus large firms.
2.) The coblers son syndrome is alive and well! Unfortunately most wealth advisors that I know do NOT follow the advice that they give their clients. My question is do they not have the time or $ or do they not believe?
3.)One of the most common mistakes advisors make is to disregard the spouse. It typically costs them the business.
4.) Complexity that can lead to condesending exchanges is a HUGE issue.
Hopefully all leaders of independent wealth management forms will follow Mr. Kochis lead again and become a client of their firm.
Bill Winterberg
One great takeaway from this column: Don't wait 20 years to feel what it's like to go through your own firm's intake and plan implementation process.
As you read, it can be eye opening.
Janet Tyler Johnson
Thank you Tim, for this wonderful article. Very insightful. You truly are a world-class expert and I appreciate you letting us learn from your experience.
Dave Grant
Great advice Tim.
I especially like your last paragraph about the tone of an advisor's message. This is far too easy to do, and I think we do it to put the client at ease, but we also do not give the client enough credit.
Gerri Leder
Tim,
You were more open-minded about the strengths and weaknesses in your former firm's client service model than most of us could be. Thanks for sharing this fresh view from the other side of the conference table!
Linda Lubitz Boone
Tim, as usual, your insightful observations and sharing to make the profession better are much appreciated. I have shared this with all my staff to get their observations on how we can do better. One of the best parts of the article was the photo of you and Penelope enjoying your world travel.
Best to you both.
Linda
Rhona Heyl
Very interesting perspective from an "insider." Thanks for taking the time to share your impressions. Rhona
Maria Marsala
Great advice. It's important to be a customer in your own firm or hire mystery shoppers, etc. When I acted like a customer, I realized that my website needed to be simplified… and that's what we're doing!