News, Vision & Voice for the Advisory Community
John Sullivan will do some of the heavy lifting from Chicago on advisor service and be a subject matter expert for lending
July 25, 2012 — 3:05 AM UTC by Brooke Southall
Brooke's Note: Dynasty Financial is one of those ventures that looks so good on paper that you have to question whether it translates to reality. The New York-based firm is trying to bring every outsourceable aspect of the financial business together, add a hefty bit of its own technology to the mix, and run it all and finance it all with some of the best veterans, and their money, and their ideas, on Wall Street — all to the benefit of the world of independent advisors. There are breakaway brokers, breakaway executives and breakaway clients. This is, in a sense, a breakaway platform. We have written about many Dynasty hires and new-client RIAs and although this one is not a watershed event, in talking to John Sullivan something jumped out at me. He's yet another recent hire who worked with Shirl Penney back at Citigroup. See: The top 10 people to watch in the RIA business in 2012, Part 2 from your old haunts — either workplace or hometown — are the people most aware that you put your pants on one leg at a time. So when you sell them on your new venture, it's a good sign that you're really getting somewhere. Sullivan very soberly walked away from a big job with the only employer he's ever known — Smith Barney, as owned by Citi, then Morgan Stanley, beginning straight out of college == to join a startup just entering adolescence. See: Dynasty is on the ground floor of a roll-up-like venture. grabbing RIAs inside the largest accounting firms
Dynasty Financial Partners LLC has hired away Morgan Stanley Smith Barney LLC's director of private wealth management of individuals with $50 million or more in investible assets for the Midwest.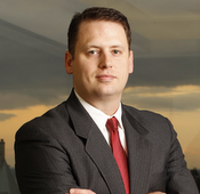 Shirl Penney: All the senior partners
write a check.
John Sullivan is joining — and buying his way into — Dynasty, a New York-based umbrella platform provider, in a capacity similar to his former wirehouse gig. Sullivan's duties include servicing and transitioning teams, and helping advisory firms build their practices.
Sullivan, who will be based in Chicago, will utilize his experience with ultrahigh-net-worth clients, accompanying advisors when they pay calls on such clients. See: Social media is effective with ultra-wealthy clients but forget the Morgan Stanley approach. This will help the advisor to explain to the client all the services available to them through that advisory firm. Sullivan will also serve all Dynasty advisors as an expert on lending.
Midwest state of mind
It's a good move for Dynasty, because its west-of-the-Hudson, east-of-L.A. advisors will particularly benefit from a local presence, according to Tim Welsh, president of Nexus Strategy LLC.
"It's a place where New York doesn't resonate. When I was at Schwab, the Midwest always dominated [in terms of bringing in new assets]. It's the Midwest values and the distrust of the East Coast and New York," he says.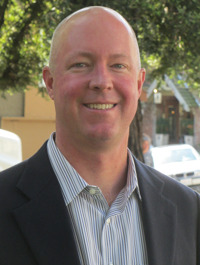 Tim Welsh: It's the Midwest values
and the distrust of the East
Coast and New York.
The un-bonus
In joining Dynasty, Sullivan received the opposite of a signing bonus. He paid the company to receive a share of the firm's equity — something that all top Dynasty executive hires do as they come aboard.
Charles "Chip" Roame, managing principal of Tiburon Strategic Advisors LLC, says that the move of a wirehouse veteran to a venture like Dynasty is a notable event.
"When you ask advisors or executives to move to a startup, you're asking them to gamble their biggest asset — safety, security, a regular paycheck and goodwill up and down the corporate chain of command — really into a dream. It's one with more zeroes on the end, but still a dream."
Sullivan, who worked with and for Penney at Citi, sees the Dynasty deal as a natural next chapter in his professional life, especially as the independent channel takes off. Sullivan observed his former colleague and boss' progress with interest and then began the courtship a few months ago.
"At some point, there was no turning back," Sullivan said In a statement, adding: "It is clear that the Dynasty platform represents the future of wealth management. I am excited to join Dynasty as it continues to grow its business while driving positive change in the industry."
A dock in the Bay
Penney says that the hire is reflective of his firm's pipeline and how it will soon need greater service coverage in the Chicago area.
The addition of Sullivan follows Dynasty's hiring of Austin J. Philbin as senior consultant, RIA services in May 2012 as the firm builds out its RIA services team. See: Dynasty Financial hires an expert to help it build an alternative-investments inventory.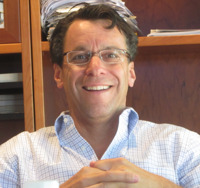 Chip Roame: You're asking them to
gamble their biggest asset.
With the East Coast and the Midwest covered, Penney is looking to fill a position with a similar job description in the Bay Area or Southern California, where his company is starting to form a presence with the addition of Jerry Eberhardt. See: Extracting a mentor from retirement, Shirl Penney continues to make Dynasty look more like Smith Barney than Smith Barney.
Cranking
There are both advantages and disadvantages to trying bring an executive aboard a few years past startup, says Roame. Although the company can demonstrate traction, it can't offer the kinds of big chunks of equity that are available early on.
"You not getting 50% [type] equity. It's second-tier equity," Roame says.
But he says that it appears that Dynasty may be entering a dynamic new phase as a company a couple of years into the continuum of a successful venture.
"There's the natural lull of entrepreneurs [between the fireworks of the startup itself and the time the company begins to demonstrate staying power] in terms of bringing on top executive talent. Once you've got a couple, now you're really cranking," he says.
Sullivan is a graduate of the University of Maryland.
---
Mentioned in this article:
---
---
Share your thoughts and opinions with the author or other readers.
---