Eugene Lerner: As we can do some good, I'll be here.
Brooke's Note: When the various news outlets published articles about Eugene Lerner last week, I couldn't shake a sense that there was more to the story of this man who was breaking several 'rules' all in one move — ranging from defiance of his age to his willingness to undo a reverse breakaway. It suggested someone who knows their own mind to an extraordinary degree and I asked Lisa to see if she could find out what was up with that. Next thing I knew Lisa had Alan Greenspan and Milton Friedman as characters directly involved in the Lernerian plot.
Eugene Lerner was ahead of his time when it came to seeing the potential of the independent advisory model and now he's making up for lost time getting back to that model with help from HighTower Advisors LLC.
The 83-year-old breakaway broker from Morgan Stanley Smith Barney is taking his $600 million team to the Chicago-based consolidator. See: HighTower doubles recruiting staff and seeks green pastures of Morgan Stanley Smith Barney brokers.
In from the cold
But the whole experience may have a sense of deja vu for him as he gets rolling with The Lerner Group.
Lerner, who received his doctorate in economics from the University of Chicago, has an impressive academic resume and has walked among giants in the financial industry. He is professor emeritus of finance at Northwestern University's Kellogg Graduate School of Management and has taught at the City University of New York, UCLA and at New York University's Stern School of Business. His most-famous student was former Federal Reserve Board Chairman Alan Greenspan, who took Lerner's financial management course in the early 1960s, and his best-known teacher was economist Milton Friedman, who launched the school of monetarism.

Alan Greenspan took a night course
from Eugene Lerner in te 1960's.

Back in the 1970s, Lerner started his own RIA, Disciplined Investment Advisors, in the 1970s as a way to do right by clients and to operate within a structure where he could flex his muscles as a scholar. By 2001, the Lerner group has $1 billion in assets — mostly from institutional accounts.
But despite the advantages of the RIA model, Lerner found that he needed the more industrial-strength infrastructure of the wirehouse world. So in 2001, Lerner moved to Morgan Stanley to focus on high-net-worth clients who needed more sophisticated offerings. The team moved to Citigroup's Smith Barney in 2008, only to rejoin Morgan Stanley year later after its wealth unit merged with Citi's Smith Barney in 2009.
The Lerner Group has accounts from 250 households with a total of 1,200 accounts. Lerner says about 90% of his clients are high net worth and 10% are institutional. The team has seen its assets go from $150 million in 2003 to $600 million currently.
Still, he never lost sight of the advantages of independence and was alert for an opportunity.
"You had more freedom when you were independent, because you paid the lighting bill, the rent bill and the heating bill. So you had the ability to control the bottom line," Lerner says. But we also didn't have the access to the sophisticated investment products and technology available at the wirehouses. That's why we joined HighTower — it's the best of both worlds. We know that this is the future of the financial services industry and we want to be part of it." See: Purchasing too much technology has its own dangers for RIAs.
The Lerner Group also includes Walter "JR" Gondeck Jr., 31, and Mingdong Tan, 38. It's the 32nd team to join HighTower since its inception in 2008 and seventh new adviser team this year. HighTower has brought over more new assets from breakaway teams thus far this year than it did in all of 2011. It is the seventh new adviser team this year to join HighTower, which was founded in 2008. See: What happened when HighTower assembled its RIAs at Trump Tower.
MSSB spokeswoman Christine Pollak confirmed that the team is no longer with the firm but declined any further comment.
Friedman's rules
Lerner says the principles he learned from Friedman, who is viewed as one of the 20th century's leading economic scholars, have had a direct impact on the way he runs his business.
"The forces and influences of Milton Friedman loom very large. On a regular basis, we hold seminars once a month with clients and the dominant theme is what's going on in the markets. You can't talk about the economy and monetary policy without talking about Milton Friedman. His name comes up at least once a seminar. I think the principals of Friedman are the correct principles and competition does work."
Lerner particularly holds with Friedman's theory of monetarism: That variation in money supply has significant impacts. Friedman believed that the government should let the economy and free market work on its own without making frequent changes. In fact, Lerner believes that if the Federal Reserve had made fewer changes during the crisis, the economy likely would have recovered more quickly. He points to their decisions to frequently lower interest rates as well as the government's decisions to get involved in the crisis by trying to bail out companies.
"I'm pretty sure Friedman would say the economy right now would be better off if we'd continued to follow one set of rules rather than acting arbitrarily at the whimsy of political figures," Lerner says. "If we'd followed the same set of rules in this crisis, I think we'd know what to expect rather than having these random events. We try to follow a set of rules. That's basic Friedman thinking."
For instance, he's constantly looking for stocks to buy from companies that pay dividends, have solid earnings and are sold at the right price.
"It sounds reasonable enough but the challenge is the circumstances keep changing," Lerner says. "Right now, the dominant force in the market is that people would like to earn a little more so they have a little more cash flow. The question is how can we generate enough income to accommodate their needs."
In fact, he believes in competition — which was a longstanding Friedman belief — and says that's one of the reasons he chose to go to HighTower.
"There's a basic principal of competition here. There's competition for custodians and competition for vendors," Lerner says. "We're looking to get the most out of the enthusiasm and eagerness that comes from working in a competitive environment."
Famous student
In addition, to his famous teacher, his "most famous student" is without question Greenspan, who took a night-school economic course from him in the 1960s. At the time, Lerner says Greenspan was already distinguished.
"I was fortunate to have Alan Greenspan come to an evening class. I'd get the typical penetrating questions from him that he was known for [as Fed chairman]."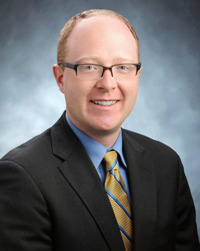 Walter Gondeck: We're trying to get
Gene to go back to working
six days a week.
Age doesn't matter for breakaways
Age notwithstanding, Lerner shows no signs of cutting back his full work schedule. In fact, Lerner is one of a number of older advisors who have broken away from wirehouses in the past few years. See: A 69-year-old, $2 billion Merrill Lynch breakaway looks to his elder to help expand his firm.
"I'll continue working full-time until they carry me out. I definitely have no plans to slow down," Lerner says. See: Why technology is vital for RIAs looking to steady client nerves in stormy markets.
"Why would I retire. The clients will tell me when I should retire when they stop taking my phone calls. I think this work is fascinating and exciting and as long as we can do some good, I'll be here."
H2 Succession plan
But he does acknowledge that the move to HighTower would give him a ready-made succession plan and he feels that his partners are poised to take over the business. Lerner says that Gondeck has a nearly "photographic memory" and Tan is an expert in technology.
Gondeck began working with Lerner when he joined Morgan Stanley directly out of college in January 2003.
"We're trying to get Gene to go back to working six days a week," Gondeck says. "I don't think anyone's asking about Gene's energy. He's the one who wants us to grow 100%. That's his vision and that's why we went to HighTower."
Higher tech
Now that there are better technologies available in the independent channel, advisors of all ages are considering breaking away, says John J. Furey, founder and principal of Advisor Growth Strategies, LLC in Phoenix.
"I'd say that going independent has no age boundaries," he says. "The reality is advisors go independent because something is broken and they feel they can get a better outcome for their clients and team. Everything is more portable. They say that the older you become, [investors] naturally become more risk-averse and I think that's true for advisors, too. The pain meter at Morgan Stanley had to be fairly high or the upside-meter at HighTower had to be very high too or maybe it was both. Advisors transition because they see their future better with the transition."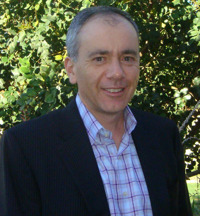 John Furey: I'd say that going
independent has no age boundaries.
Gondeck says that the team chose HighTower because of its superior technologies.
"From a fixed-income and securities standpoint, we can leverage an array of products across Wall Street," he says. Lerner has chosen JPMorgan Chase & Co. as its primary custodian but also has custody accounts with Schwab and Fidelity. See: Why some RIAs are jumping through hoops to custody assets with JPMorgan.
Gondeck says that the advisors did look elsewhere but declined to list other firms. "HighTower was the only firm that has the platform and support we need to best serve our clients," he adds.
The home team
HighTower advisors are excited to have Lerner on the team, says Mike Papedis, managing director of national business development for the firm.
"Particular to this team, Gene and his credentials and his experience are going to be highly lauded by the partnerships. We've already had advisors reaching out and expressing deep interest in engaging his perspective that can help with their own practices."
Papedis says it's nice to win a giant advisor in HighTower's Windy City headquarters in the Loop on 200 West Madison and that the company has plans to open a second Chicago office in the North Shore.
"We've known of him for a long time because of his solid reputation," Papedis says. "We're very excited because they have a deep expertise in trading, capital markets, model portfolios and they're going to contribute as we build out to attract similar teams. "
"If you're a fan of baseball, it feels great winning a home game," he adds. "In general, we're executing on our national strategy. With all of the travel and trips and being sleep-deprived, it's nice to win at home."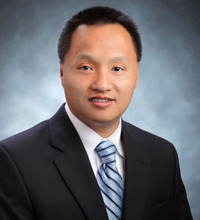 Mingdong Tan is the third member
of the Lerner Group and an
expert in technology.
Civil War economics
Lerner gained his Ph.D. under Friedman, who was a Nobel laureate in economic sciences, studying another fraught economic period in U.S. history.
"I was assigned to write about the inflation during the Civil War [which was] included in his book, 'Studies in the Quantity Theory of Money,'" he says. "That led to my dissertation, which was about the economics of the South during the Civil War."
Working with Lerner was almost like gaining his own Ph.D., Gondeck says, because of the expertise that Lerner has to impart. The business, he adds, is becoming more focused on research. The firm holds investment seminars monthly with clients to inform of them of what's happening in the marketplace. "We use balance sheet income and economic stats as well as news articles in the marketplace," he says.
Lerner has conducted extensive research on investment consulting and investment management services as well as on stocks, bonds and regulation of the financial industry. He traveled the world as a visiting faculty member at universities in Thailand, Korea, South Africa, Ireland, France, Ecuador, Venezuela and Switzerland. He also served as senior economist to the House Banking Committee and was economist for the Federal Reserve Bank of Chicago.
---
Related Moves
August 15, 2019 – 7:58 PM
---
---
January 8, 2019 – 3:09 AM
---
---
Mentioned in this article:
---
---
---