When the fog lifts, San Francisco has a case to make.
Brooke's Note: There was one year back in the 1970s when someone used the transitive theory to explain why Williams College, the Division III school in Williamstown, Mass. had the nation's best football team. They had beaten someone who beat someone who beat someone who beat number one. I don't think I'm going that far out on a limb in saying that I believe that San Francisco is poised to be the capital of financial advice in the United States. I believe it is the epicenter of the RIA business. And I believe the RIA business is poised to rule the management of personal assets in the United States. And I believe personal assets are supplanting institutional assets as the BIG Money. That makes San Fran kind of the new Wall Street. Of course, I get that the notion of a geographical epicenter is itself as outdated as the sales model of financial advice. One of the reasons that the RIA business is succeeding so mightily is its ability to exist in such a magnificently decentralized state. So much of the intelligence exists right there at the doorstep of the consumer, not in a big building in New York where people puff on cigarettes out on the sidewalk. See: Why the slow-evolving metro New York area is still on course to be the capital of the RIA business. But it's also the nature of things that pockets of critical mass are demanded in any successful industry and I'm making the case, somewhat disingenuously, that for the RIA business, it's my home turf of the Bay Area. See: An East Coast editor travels to the Bay Area to see the RIABiz team in action.
One of the things that surprised me about San Francisco when I moved here in 2000 is just how small it is.
The big-building portion of downtown can be crossed by bike in a few minutes if the traffic lights cooperate and the skyscrapers don't scrape much but the upper layer of the fog banks.
Big campus with teeth
Looked at in that light, the nine-county region that the Bay Area comprises is really more of a big campus with teeth than a commercial epicenter — with Stanford and the University of California, Berkeley as intellectual anchors.
If there's a grown-up world-beating commercial aspect to the area, it lies in the campuses south of the city where Google, Apple, Cisco, Hewlett-Packard and Yahoo! make their homes. You could toss in the venture capitalists on Sand Hill Road that made the right investments at the right time in these kinds of companies as other notables. See: Can Silicon Valley rewire the RIA business? eBay investors think KaChing is the answer.
When I moved to the city, there was another shirttail-riding financial sector with Robertson Stephens, Montgomery Securities and Hambrecht & Quist as the Goldman Sachs of the West Coast — helping with IPOs and latter-stage fundings.
Some of these people have made their way into the RIA business. See: Former wealth manager for Montgomery Securities and Presidio Financial is remaking his [big] practice in wine country as an RIA.
Jeff Spears, CEO of Sanctuary Wealth Services is another, having held a high position at Montgomery. See: West Coast breakaway drops UBS in favor of Sanctuary/Fortigent outsourcing
When those investment tigers got bought up and buried by banks, it left San Francisco's financial district with some of the pulse-deadening drone of San Diego or Baltimore where there are tall buildings with the names of prominent financial institutions that are, nonetheless, based elsewhere for the most part. Even Bank of America, once a San Francisco native, had its shares and its soul sucked up and transported to Charlotte, N.C. See: Six things to know about how and where RIAs are growing.
Up against the king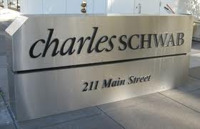 The sheer heft of Bay Area
behemoth Schwab makes it willing to
spend big bucks promoting RIAs as
a class of advisors.
Despite the many ways that San Francisco — and the Bay Area — is challenged as a financial sector as an outpost 3,000 miles from the East Coast, I believe it is the terra firma heart of the geographically fragmented RIA business — and this is no small matter. There are arguments to be made that RIAs now hold the inside track on winning or converting, over time, the assets of the wirehouses, the 401(k) industry, the trust business, family offices and hedge funds. See: What exactly is an RIA?.
There are a few easy points to make on behalf of this position and some more esoteric ones.
Charles Schwab & Co. is here. See: Schwab Advisor Services is nearing $800 billion of RIA assets but analysts are split over whether it can continue to dominate is a rather obvious point but one worth re-emphasizing. Sure, the San Francisco-based company's RIA custody arm commands $700-billion-plus of assets on behalf of more than 7,000 financial advisory firms for a towering industry-leading position and it also sells Schwab PortfolioCenter, the No. 1 or No. 2 portfolio accounting software for advisors in the industry. See: Schwab moves to keep 3,500 desktop-bound RIAs from walking onto somebody else's cloud.
An argument could be made that any Schwab glory days as an RIA custodian have passed with the impressive rise of Fidelity Investments, TD Ameritrade and Pershing. Each of these companies now has an offering that truly rivals Schwab in everything from mutual fund supermarkets to service. In combination, these firms have more than $500 billion of RIA assets under custody, forming a bloc that is a countervailing market force in fact as much as theory.
Yet in way, I see the rise of these rival custodians as affirming Schwab's hegemony. Often when rivals rise up in today's information economy, it's a precursor to an obituary. One need only look at where Yahoo! stands now that there is a Google or where Research In Motion stands now that Apple has zeroed in on its market. See: What Target, Apple and Whole Foods tell us about Black Friday and our economy. Schwab seems to have weathered the possibility of being usurped and the RIA custody arm is also winning more attention from within. See: Walt Bettinger's comments on threats facing RIAs clinched success at Schwab's EXPLORE 2012.
Taking a bite out of Advent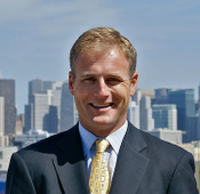 Advent president Peter Hess added CEO
to his title in June.
Another RIA anchor tenant in the Bay Area is Advent Software Inc., arguably the leading software company for RIAs depending on how you weight assets, advisors and cutting edge technology. For years we've written about how a host of rivals, including Black Diamond, Envestnet | Tamarac, AssetBook, FinFolio, Orion, Morningstar, Inc. and Envestnet (which has its portfolio accounting technology based in Silicon Valley) encroached on Advent's shared duopoly with Schwab in portfolio accounting software — chipping away account by account. See: Advent Software is squandering its market leadership by keeping focus on Axys, according to a hedge fund analyst's report.
It bore some resemblance to Apple's encroachment on RIM but more painstaking because switching from Advent to Orion Advisor Services, LLC is more complex than migrating from BlackBerry to iPhone.
But like Schwab, Advent doesn't seem to be going anywhere soon. Not only did it acquire Black Diamond last year but it appears to be doing a reverse merger of cultures so that Black Diamond's cutting edge and web-minded approach holds sway. See: How Advent plans to make money with purchase of 'break-even' Black Diamond. At first that was shown when Advent left Black Diamond alone and made Reed Colley, Black Diamond's founder, its chief. That process has now evolved with Colley moving to San Francisco, ostensibly to insinuate Black Diamond's ways into Advent's other business lines. But it may also assure that Advent doesn't backslide culturally to a company that puts asset managers first in spite of itself. See: A year after the Advent-Black Diamond deal, the merged company is making some big chess moves.
Up to Addepar
Never mind the success of these legacy giants, there are still signs that the Bay Area remains a place fertile for fresh growth, both among RIAs and the companies that serve them. One green shoot that has piqued widespread interest is Addepar. Here is a company that has come busting out of the gates with dozens of elite young technology minds from the Berkeleys and MITs of the world with salaries financed by venture-type money and increasing cash flow from what it says are some pretty elite customers (we only know of one). See: Addepar means to be the only technology platform RIAs will ever need — and has MIT minds and PayPal money to back it up.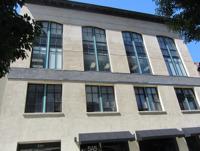 The offices of upstart tech firm
Iconiq are located above a steak
house.
Addepar is still a bit of a black box to outsiders but I debriefed someone who had done a demo, and described a phenomenal silkiness from app to app. The company is making everything proprietary (albeit with help from ByAllAccounts) and supposedly has an edge aggregating accounts and opening windows into alternative-investment holdings.
Addepar's young owners and executives have yet to even proclaim that they are in the RIA business per se, but the one client we know of — Iconiq — is an RIA that sits on a rocket chassis of Facebook founders' winnings. The advisor i know who did the demo has about $300 million and it's clear that Addepar wants the business, the advisor says.
And, yes, Iconiq itself is an indicator of the fertile environment that the Bay Area offers for rapidly building a series of big, innovative wealth management firms and it is the latest in a line of them that also includes Aspiriant, Bingham Osborn and Scarborough LLC, Presidio, Golub Group, Constellation, Sand Hill Advisors Inc., Hewins Financial Advisors, LLC, Baker Street Advisors LLC and Wetherby Asset Management Inc. See: How the Facebook IPO is creating the mother of all RIAs, Iconiq, and what an in-your-face it is for Wall Street.
Some big New York advisors are creating presences here. See: Why a $6 billion New York RIA is finally making its California debut. And some San Francisco-based advisors are bursting onto the New York scene. See: Why a $23 billion San Fran-based RIA has doubled its square footage in NYC.
Fellow entrepreneurs
In writing this article, I reached out to Charlie Paikert, who has looked at and written about certain geographic areas as strongholds for RIAs — including the Bay area. He described San Francisco as the cradle of big RIAs because of a convening of favorable factors that mesh well together. The Bay Area produces lots of big liquidity events that fuel the formation of new practices. Better yet, many of those newly rich are entrepreneurs who relate well to fellow entrepreneurs.
He contrasts that with his own adopted hometown of New York.
"In New York you have Goldman Sachs, Citigroup and Morgan Stanley. They set the tone no matter what anyone says," Paikert says.
Lending to tone in the Bay area are a host of other factors. One is the formidable alumni that have spun out of Schwab and other big companies to become consultants or lend their expertise to new ventures. Chip Roame, John Bowen and Tim Welsh are three prime examples of that. Two powerful TAMPs, Genworth and Loring Ward, make their homes here. And CONCERT is another giant grower from Bay area soil.
It's also true that virtually every trade publication with an advisor bent is in New York, or the parts of New Jersey that have been psychologically annexed. These publications include the newly renamed: Registered Rep. is finally changing its name, InvestmentNews., Financial Planning., Investment Advisor and Financial Advisor. It also includes the financial advisor blogs of Forbes, Thomson Reuters and The Wall Street Journal and whatever Bloomberg writes that is heavily used by some of these publications.
Womb of an RIA publication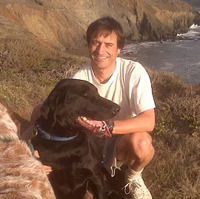 RIABiz editor-in-chief Brooke Southall: We probably
would not have been conceived of
in another city.
In other words, you really can't receive news about the financial world that isn't filtered through, and given tone by, a Wall Street state of mind. These publications still view RIAs as a channel, not as the future of the financial advisory industry. Not only are we the only publication based here, but none of them even have any writers here.
There is, of course, one other sign that critical RIA mass and "tone" resides in the Bay Area — the emergence of RIABiz. See: RIABiz has its second birthday and reaches new milestones.
I believe we are the fastest-growing publication in the industry — at close to 40% more readers in the past 12 months than during the previous 12 — and we probably would not have been conceived of in another city. It was a posse of Bay Area folks that includes: Alison Wertheim, Tim Welsh, Lucy Carrico and Jeff Roush who contributed specific thoughts that led to it. (Not to mention Frank Noto, who has subsequently become our chief of business affairs.)
Final Note: This article of geographical chauvinism was written as more of a way to see the RIA business effectively than to set off civil wars. There are several regions of the country or cities that could make their own RIA case. Dina Hampton is working on the New York brief and I'm cajoling Lisa Shidler into giving it a shot on behalf of her home area of Chicago. Maybe there's somebody in Boston, Florida, Colorado, North Carolina or the Pacific Northwest willing to speak up for those regions.
---
---
Mentioned in this article:
---
---
---
TradePMR - Frederick Van Den Abbeel
Thank you Brooke for the nice article about the Bay Area. Since relocating here January 2011 I've met some wonderful people involved in the RIA arena. Our country has much to be grateful for considering there are many wonderful places to call home. I look forward to doing my part to add to the dynamism of a wonderful region.