Josh Kernan: I'm most concerned about these feeder fund platforms. You've actually created an additional level of risk to be concerned about.
Brooke's Note: Three years ago there was an uproar between Schwab and its most elite RIAs over Schwab's policies regarding the custody of alternative investments. It was a difficult story to parse but there was one factoid that really jumped out at me: that of the $600 billion or so of RIA assets held at Schwab, only about $5 billion fit the AI category. So what was the big dang deal? With that in mind, I have observed the seemingly endless stream of conferences, webinars, products, platforms and personnel being directed toward AI in the RIA business. I can't help but ask: is this real or does it fit into the category of something like social media, where some people have unrealistic expectations about it? Kelly O'Mara delved into the hedge fund-to-RIA efforts and got some thoughts to get beyond the hype. And, yes, I'll concede that just because something is hyped doesn't disqualify it from being a big deal.
The people who run hedge funds and other alternative investments have never had much use for RIAs or their clients.
The good ones seem to have all the investors they want at the institutional level without the hassle of having scads of people they need to administer.
But RIAs, too, have long been wary of hedge funds, recognizing that though they may yield steady returns in an unsteady market — or occasionally hit the cover off the ball — opaque strategies, high fees, minimal regulation and a lack of liquidity are serious drawbacks
Yet in an atmosphere of seemingly chronic volatility and enduring trauma from 2008-09, the thirst of RIAs for alternatives has been rising and this rare green shoot of product demand has not gone unnoticed by entrepreneurs. And hedge funds, facing their own asset-gathering issues (and questionable track records), are far less choosy about who parks assets in their funds.
With this love affair in the offing, there is a handful of new platforms, such as CAIS, Krusen Capital Management LLC and AI Exchange Inc., being built to bridge the gap between RIAs and hedge funds — and a minor tsunami of mutual funds that contain hedge funds are breaking on advisory shores.
Companies such as Altegris Advisors Inc. and Simple Alternatives LLC are betting their futures on this trend. Consolidators such as HighTower Advisors LLC boast heightened hedge fund capabilities; RIA custodians are offering better custody and platforms, such as Dynasty Financial Partners LLC making hires to better handle alternatives. See: Dynasty Financial hires an expert to help it build an alternative-investments inventory.
There seems to be general agreement that you need to have an alternatives game to be in the game.
Yet between the two factions of purveyors of alternative investments to RIAs, there is some disagreement about the way to go. The hedge fund-in-mutual fund crowd says that these alternatives are an elegant solution that gives all the wonder of hedge funds and all the transparency, liquidity and reasonable fees of mutual funds.
Josh Kernan, Mill Valley, Calif.-based founder and partner at Simple Alternatives, an alternatives investment manager based in Ridgefield, Conn., says he actually left this job at Charles Schwab & Co. to pursue this opportunity. Genworth Financial Inc. bought Altegris because it saw such a bright future in this trend.
"What we hear every day from advisors is, 'I'm only talking to you because you guys have a mutual fund structure,'" says Kernan.
But, critics point out that if it looks like a mutual fund, walks like a mutual fund and sounds like a mutual fund, then there's little that makes it a hedge fund, other than marketing. In other words, the alternatives boom is just a new chapter of success for mutual funds.
"Many of our advisors are not interested [in the hedge fund in a mutual fund]," says Matthew Brown, chief executive of CAIS, an alternatives platform for advisors. See: Step-by-step on finding a platform for alternative investments.
More mutual than hedge
One of the primary criticisms from advisors, says Brown, is that these mutual fund alternatives have higher fees than traditional mutual funds without necessarily all the benefits of a traditional limited partnership hedge fund.
Hedge funds typically charge 1% management fees, plus the manager takes 20% of the profit as an incentive fee. The mutual fund alternatives can't charge incentive fees, so the management fee is often increased to 2%, which amounts to a 2% to 3% expense ratio, says Dick Pfister, managing director at Altegris Investments. Compared with regular mutual funds, that can be quite high, but it's significantly lower than a pure limited partnership hedge fund, he says. See: The truth about hedge fund risk.
And, not every hedge fund strategy is going to be able to fit in the structure of a mutual fund. Many of the best-known funds, such as Brevan Howard Asset Management LLC or Citadel LLC are using fund-of-fund strategies, that is, baskets of stocks or currency swaps that can't meet the liquidity requirements of a mutual fund.
"The biggest, the best blue-chip names — there are always going to be those strategies that can't go into a mutual fund," says Pfister. Altegris provides direct access to hedge funds through baskets of managers and also offers the mutual fund/hedge fund alternatives.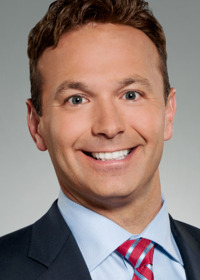 Dick Pfister: The biggest, the best
blue-chip names — there are always
going to be those strategies that
can't go into a mutual fund.

There is also concern in the industry that too many cooks could spoil the hedge fund broth with all of these approaches.
"Wall Street and our industry has a habit of taking a good idea and driving it to the point of saturation bordering on exploitation, and it's a little too early to tell in the you-can-have-a-hedge-fund-too space. But I think there are better ways to deliver the same [hedge fund] experience to the client," says Rob Isbitts, founder and chief investment strategist of Sungarden Investment Research LLC in Sunrise, Fla. See Isbitts' article: The top 10 alternatives to alternative investments.
New to the game
While there are some firms focused specifically on developing these kinds of alternatives — using a hedge fund management strategy to short stocks in a mutual fund vehicle — there are more firms that have traditionally been in the mutual fund business and are now trying to expand. Many of these traditional mutual fund firms, says Kernan, pick a basket of funds to mature over the long term and then try to hedge that with exchange-traded funds and stocks for the short term. See: Understanding the recent rise in correlations and how you can turn it to your advantage.
But these mutual fund-oriented firms aren't always good at the short-end side of investing. Nor do all of them necessarily even fully understand a hedge fund strategy and instead try to cash in by calling the products alternatives or hedge funds without fully backing up that claim.
"We see most of the hedge fund strategies being developed by firms traditionally in the mutual fund business," says Brian Reich, president of Atrato Advisors LLC, not by firms traditionally in the hedge fund business. Atrato just signed a deal with Krusen Capital to provide research on its LionHedge platform.
A liquid alternative?
Still, despite the concerns, advisors are overeager for alternatives. That's reflected in the growth of the alternatives mutual fund segment of the market over the last few years.
"There's no question there's going to be significant growth of liquid alternatives," Kernan says. See: A more liquid alternative to alternative investments catches on.
Kernan left his position as director of alternative investments at Schwab in 2010 to found Simple Alternatives, which now has $65 million in assets under management. Kernan saw the demand for a mutual fund alternative, he says, and wanted to offer a product that provided the benefits of a hedge fund while addressing some of the problems inherent in them.
The major issue that advisors have with hedge funds, says Kernan, is the lack of liquidity. When the market crashed in 2008, many clients were unable to get their money out of the funds for months. A hedge fund with mutual fund rules solves that problem by providing regular reporting data and liquidity.
"More and more advisors are gravitating towards those kind of structures," says Pfister. Altegris, which was bought by Genworth in late 2010, has about $3.5 billion in AUM and about 70% of that is in hedge funds in mutual funds. The largest growth is in the mutual-hedge fund arena, says Pfister.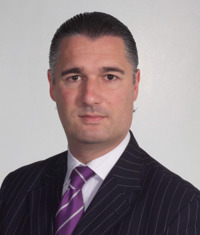 Matthias Kuhlmey: It's a business that's
growing rapidly.
"It's a business that's growing rapidly," agrees Matthias Kuhlmey, a managing director at HighTower. His firm does business directly through hedge fund managers and also uses a handful of platforms to purchase alternatives. See: HighTower dangles array of hedge funds to lure breakaways.
Keeping the middleman
Platforms such as Krusen Capital and CAIS are attempting to bridge the gap between traditional hedge funds and advisors by giving RIAs a chance to buy into regular limited-partnership hedge funds, but with more information and lower minimums. Because of high minimums and a limited number of spots, premium hedge funds have historically been hard for advisors to access for all their clients. See: AI Exchange to offer hedge fund-like investments in managed-account form through Schwab, Fidelity.
Krusen Capital, similar to Altegris, offers clients single-manager hedge funds at a lower minimum of $100,000 and baskets of three or four managers that an advisor can buy into at a $250,000 minimum. Every manager and product goes through a process of due diligence before making it on to the platform.
Krusen, an SEC-registered RIA, has $160 million in AUM.
CAIS, which serves clients such as HighTower and Focus Financial Partners LLC, doesn't offer baskets of funds but instead brings fund managers on to the platform after extensive research and background information. Advisors, armed with the information, are then able to buy into those products and managers at lower minimums. See: National Financial Partners buys longtime partner Fusion signaling a shift away from the 'roll-up' model.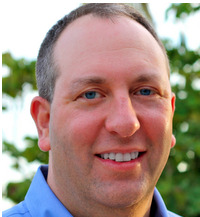 Rob Isbitts: Wall Street and our
industry has a habit of taking
a good idea and driving it
to the point of saturation bordering
on exploitation.
Charles Krusen, Krusen Capital's CEO, acknowledges that although these platforms don't solve all the problems associated with hedge funds, they provide access to funds, information about what each of them contains, and the ability to weed out the worst-performing ones.
But, Kernan argues that these platforms are really just creating a middleman that provides another layer of bureaucracy. Often, he says, those middlemen have no greater power than an independent advisor to get a client's money out of a fund if something does go wrong.
"I'm most concerned about these feeder fund platforms," says Kernan. "You've actually created an additional level of risk to be concerned about."
The man from Apple
As proof of the growth of alternatives platforms, last week, CAIS announced the hire of Paul Giurata as chief technology officer. Giurata, who began his career at Apple Inc. and most recently served as managing partner at Catalyst Resources Inc., will help expand CAIS' software systems and give the company a presence in Silicon Valley. See: How one RIA is running his practice on a Mac and finding it totally doable.
"We are uniquely positioned to further develop the tools, systems and support needed to compete in a continually evolving landscape," Giurata said in a press release.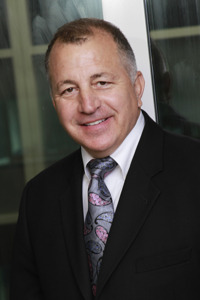 With Paul Giurata as its new
CTO, CAIS will expand its
software and technology.
Not getting rich — staying rich
Before the crash, hedge funds gained popularity because they allowed an advisor to diversify a portfolio by relying on uncorrelated returns — the idea of having money in strategies that don't necessarily go down or up at the same time as the broader market.
But after 2008, when everything plummeted, the idea of uncorrelated returns seemed much less appealing.
In the last four years, however, hedge funds have done better than the overall market. While the S&P 500 went down 37% in 2008, says Krusen, the index of hedge funds went down only 20% — and some went down far less than that.
"On a relative basis, they performed much better," says Krusen
"You're only down 20 instead of 45," says Kernan.
The important thing is to understand that the returns from hedge funds shouldn't be compared absolutely to other strategies because hedge funds offer a much lower risk. While returns on a hedge fund might not be as high, the funds overall have "better risk-adjusted returns."
Natural selection
Of course, the returns and performance of hedge funds vary drastically from fund to fund. And there's no real great way to define a hedge fund — many asset managers call themselves hedge fund managers, says Krusen.
"Hedge funds mean a lot of different things," says Brown."It's like going to a zoo and saying, 'I'm here to see the animal.'"
While hedge funds on the whole may be a good investment for diversification, putting assets into the right fund can make all the difference. And a lot of times an advisor lacks the tools or time to really tell which fund is the right one.
It's simply a question of selection, agree Kuhlmey and Brown.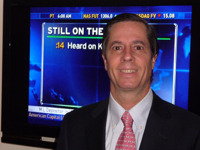 Charles Krusen: RIAs are being forced
to do it.
Like it or not
A recent Morningstar Inc. report highlighted the growth in alternative investments. According to the report, alternative mutual funds saw inflows of $23.2 billion in 2011. Alternative mutual funds cover a range of categories, but Kernan says that hedge fund strategies, which span multiple alternatives categories in the Morningstar report, likely account for the majority of those inflows. The way Morningstar does its report, hedge funds are a strategy and not an investment category. That makes it difficult to breakdown hedge fund assets under the alternative mutual fund heading. It's a fact that apparently confused a number of advisors who took the Morningstar survey as well, according to a note in the report. By comparison, regular U.S. equity mutual funds saw outflows of $84.7 billion.
But although RIAs are increasingly adopting this strategy, that doesn't mean they're thrilled about it. See: The alternative investments sales cycle for RIAs got longer but marketing patience got shorter.
"RIAs are being forced to do it," says Krusen. Gone, he says, is the golden era of fixed-income and equities. Now, hedge fund and hedge fund/mutual fund alternatives are "an inevitable trend" to satisfy clients' demands. See: 4 reasons to use options — and 4 more reasons why you should think twice.
Silver and gold
That growth will continue, says a recent McKinsey & Co. report that forecast changes in the asset management industry in the next three years. McKinsey predicts that by 2015, retail alternatives will account for 13% of retail fund assets and 25% of revenue. In 2010, alternatives accounted for 7% of retail fund assets and 14% of revenue, according to the same report.
Kuhlmey agrees. Based on a white paper from HighTower published in late 2011, he expects that the alternatives sector will account for 5% to 20% of an advisors portfolio in the near future. See: Should RIAs buy gold now as a hedge?.
"Alternatives are not going anywhere. They're here to stay," says Pfister.
---
Related Moves
August 15, 2019 – 7:58 PM
---
---
January 8, 2019 – 3:09 AM
---
---
Mentioned in this article:
---
---
---