Mag Black-Scott: Our goal is to have billions of assets in the next few years and we will.
Brooke's Note: It's the darnedest thought — that a breakaway executive from Morgan Stanley could do her shopping not just on Rodeo Drive personally but on Wall Street professionally. The result is the creation of a Morgan Stanley in boutique form. The last time we wrote about Mag Black-Scott she luring key tech talent from her old wirehouse. Now she's nabbing the remains of a pre-poached Baird team and using it as the nucleus of a group that will get public funds in California. Black-Scott has modified her ambitions some but she's hardly completed her shopping spree at Wall Street's expense.
Mag Black-Scott, president and CEO of Beverly Hills Wealth Management, is expanding her new RIA again, but this time she's taking it in a slightly different direction.
The RIA built out its Northern California presence with the addition of Andy Fass, 58, as Western Division Marketing Director this week. It now has $390 million in assets with this addition. The two-year-old firm also announced that Fass and his partner, Steven Stahlberg, 59, who had previously joined Beverly Hills Wealth Management in June, will head up a new public agency financial advisory division. See: Three RIA items of interest.
"It's a piece of business that fits well with the business we're building," Black-Scott says of the new division. The firm Black-Scott is building up will be a hybrid RIA and broker-dealer, says Fass, focused on expertise in niche markets based on the specialties of the advisors that come on board.
Thin margins
Serving public agencies is not glamorous work. It primarily involves understanding state and federal codes to ensure that retirement funds are invested following strict guidelines and construction bonds will meet both short-term cash flow needs and long-term repayment schedules.
"There just aren't that many people that will take the time and trouble to dig in," says Black-Scott.
But Stahlberg and Fass, who have been in business together since the mid-1990s in Roseville, Calif., outside of Sacramento, have made it a specialty.
"We've been working with public agencies for almost 20 years," says Fass.
That work started when a number of public agencies, local towns and joint powers authorities, like fire districts or water districts, reached out to Stahlberg. The boards and districts needed financial advice and direction.
"We found there was a need," says Fass.
The two of them built up a business in California with $140 million in AUM, primarily focused on joint powers authorities. Often, Fass says, they'll use a third-party money manager for an agency's surplus or reserve funds and oversee that manager to ensure proper compliance with state codes. For bonds or short-term construction funds, Fass and Stahlberg manage the money themselves. And, they've developed a particular expertise in unfunded liabilities, where the portfolios must meet the actuarial needs over 20 or 30 years. The pair also works in a consultancy capacity for a number of public agencies.
Most of the $140 million AUM, Fass hopes, will follow both of them to Beverly Hills Wealth Management, but with public agencies there are specific procedures that have to be followed and often an RFP that must go out first.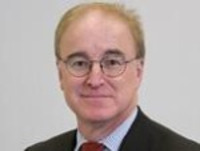 Andy Fass: There's probably other ways
to make a lot more money.

Going national
All that trouble might not be worth it to most advisors and, in fact, it's rare for an RIA to be in the public agency space. It's not a particularly profitable business because the fees are limited by state codes, both Fass and Black-Scott say, but it's a good niche business and it's relatively unique for an RIA to serve that market.
"The margins are very thin," says Black-Scott, comparing it to managing large 401(k) plans.
"There's probably other ways to make a lot more money," says Fass. But, he feels that even if it's not the most profitable sector of the financial marketplace, he feels like his work also benefit the community. "We've enjoyed it and feel like we're making a small contribution."
So far, Fass and Stahlberg have focused primarily on serving California agencies, but they intend to expand.
"As of this moment, it's just the two of us," he says. But, Fass says he hopes to take the public agency division national and plans to add advisors around the country. Other states are experiencing similar problems to California. Black-Scott agrees and says the firm will invest "whatever resources necessary" to make the division a growing success.
The half that makes the whole
Fass, an ex-Air Force lieutenant colonel comes from R.W. Baird, where he was a senior vice president and branch manager. Fass previously was a district sales manager overseeing 370 advisors for Morgan Stanley, where he worked with Black-Scott.
Since the mid-1990s, most of that work has been in conjunction with partner Stahlberg. But, earlier this year Stahlberg left R.W. Baird to look into other opportunities. In June, Stahlberg joined Black-Scott at Beverly Hills Wealth Management as the western division director, with the plan of recruiting and building out additional offices, as well as rebuilding his old book of business.
It took a month, but now Fass is following him to Beverly Hills Wealth Management.
"We're back together," says Fass. "It's like we're joined at the hip."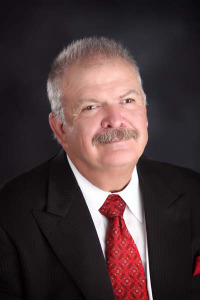 Steven Stahlberg headed to Beverly Hills
Wealth Management first. Fass followed.
Often when a partnership splits up there can be bad blood, but in this case the two were in agreement that the growth opportunities were in the independent space and it was time for them to move into that arena. They looked at other companies, even wirehouses, but liked the hybrid RIA/broker-dealer model Black-Scott was espousing, as well as the fact that they could create a separate public agency division.
Getting both the advisors to come over to Beverly Hills was always part of the plan, says Black-Scott. It just took a little convincing.
"We always hoped to get both of them," says Black-Scott.
Mini-Morgan Stanley
One aspect that drew both Stahlberg and Fass to Beverly Hills Wealth Management was the experience of working with Black-Scott in the past at Morgan Stanley. Fass says all the people that have joined the firm do so because they have confidence that Black-Scott is creating an RIA that will offer advisors the best support and achieve its large goals. See: Why an elite Morgan Stanley Smith Barney advisor jumped ship and plans 10 offices around the globe.
This is not the first time ex-Morgan Stanley people have joined Black-Scott. Earlier this year, Beverly Hills announced a new software tool headed up by the firm's chief information officer, an ex-Morgan Stanley superstar, John Stuart. See: Mag Black-Scott partners with Intel and brings aboard serious MSSB talent in quest to.
Previously, veteran Morgan Stanley advisor Bart Albrigo joined the breakaway and launched Beverly Hills' first office outside Beverly Hills. See: RIA items of interest: Mag Black-Scott expands beyond Beverly Hills and BAM adds an advisor who contributes to The New York Times.
"If we re-create a mini-Morgan Stanley in its original form that would be the ultimate compliment," says Black-Scott.
Black-Scott had originally predicted she would have 20 to 30 offices nationwide. She says now that she'll end up with the right number of offices even if she doesn't now know what that number will be. The firm currently has four offices and nine advisors, but Black-Scott expects to expand out to the East Coast, Florida, and Chicago next.
Fass also says the plan is to open a Sacramento office very soon to complement the Roseville office that he and Stahlberg operate out of.
"Our goal is to have billions of [total] assets in the next few years and we will," she says.
---
Mentioned in this article:
FiComm Partners
Marketing & Public Relations
Top Executive: Megan Carpenter, CEO
---
---
---