Adam Birenbaum: We all have our own individual management agreements, which is important to understand.
Brooke's Note: It would likely be the grandaddy of all RIA transactions — if Focus Financial, as per the rumors, gets sold as part of Summit Partners cashing out its interest. Caught in the crossfire and with no say would be the RIAs themselves. So what do the principals think about that? Turns out they're not exactly losing sleep over it and in fact see possibilities for good — especially if someone comes in with the zeal of the converted.
Despite persistent rumors of an upcoming change in ownership at Focus Financial Partners, LLC, it has been business as usual for the firm's biggest RIAs. See: Summit Partners is reportedly shopping around its stake in Focus Financial.
In fact, some firms are saying that even if Focus' private-equity ownership does change, it could be a change for the better.
Nobody's RIA is going to change
Industry sources have been buzzing for months that one of Focus's largest owners, venture capital firm Summit Partners LP, may be interested in selling its portion of the firm. Summit first invested six years ago, then put up an additional $15 million. At that time, another esteemed venture capital firm, Polaris Venture Partners, invested $35 million. See: Focus Financial gains access to 'huge money' — $320 million in credit.
Focus Financial, with its more than $45 billion in advised assets, has remained mum on the topic.
"Focus continues to execute unlike anyone else on their business plan," Adam Birenbaum, chief executive of Focus partner firms Buckingham Family of Financial Services and BAM Advisor Services LLC. "They bring great wealth advisors who are fiduciary-minded into the fold and I continue to be more and more impressed with the collection of advisors who surround us. We all have our own individual management agreements, which is important to understand. We continue to run the day-to-day operations. None of that changes."
Buckingham and BAM collectively have nearly $16 billion in assets.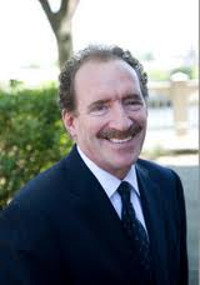 Jim Pratt-Heaney: If they're talking with
Tier-1 people who would come in,
I don't see how it could
be bad.
He says he enjoys working with the group of Focus advisors.
"We've got this active community of like-minded wealth advisors and we're devoted to advancing it. The most exciting thing is we haven't even reached the surface of what these firms are going to achieve. The fact that despite all of these rumors and the tough economic climate that one of Focus' partners is sitting on the doorstep of $16 billion shows that Focus allows its firms to spend time doing what they're best at, which is being advisors to investors."
No impact
Michael Nathanson, chairman and CEO of The Colony Group, which joined Focus last year, credits the firm for helping his company to bring on Mintz Levin. The two firms combined have assets of about $2.5 billion. See: Mintz Levin sells its $1.2 billion RIA, and Focus Financial nabs the assets through a partner firm.. He says that his firm wouldn't have been able to execute the deal with Mintz Levin if it hadn't been for Focus' financial assistance.
"We are operating our business as usual. I don't pay attention to rumors, and Focus management and my peers feel the same way, to my knowledge," Nathanson says.
"I don't think there would be any impact. Not that I've thought about it a great deal. After all, we are here for our clients, whether [or not] there's any shift in our ownership structure."
Tier 1?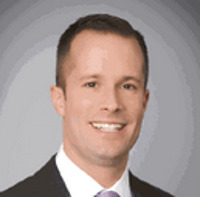 Mike BIlotta: Everyone's looking to what
they'll do.
Another Focus advisor, Jim Pratt-Heaney, co-founder and CEO of LLBH Private Wealth Management LLC in Westport, Conn., whose firm is nearing $1 billion in assets, agrees that a new private-equity firm coming onboard could be a positive development — as long as it's another top private-equity firm.
"It could impact us positively," Pratt-Heaney says. "The reason that you have private-equity firms come in is to add money to add expertise. If they're talking with tier-1 people who would come in, I don't see how it could be bad. I don't look at it as a change in ownership. I see that private-equity firms like to be out of investments in a certain amount of time. We see that all of the time. Many times, it's a good thing — a positive thing. If it's not, I don't think they'll do anything."
Suspense
The eyes of the financial services industry are on Focus to see what its next step will be, says Mike Bilotta, managing director of Gladstone Associates LLC, an M&A firm in Conshohocken, Pa. See: What's really going on with Focus Financial?.
"They are one of the pioneers," he says. "Everyone's looking to what they'll do. It's almost the template of consolidation strategy or inorganic-growth strategy. I would expect that they've given this a lot of thought."
Bilotta says that Focus' business model is well-respected in the industry. "They have their business model down to a science and they're looking for quality firms. This is an exciting time and we're waiting for that announcement."

Michael Nathanson: I don't think there
would be any impact.
Focus advisors shouldn't be stressed about these negotiations that appear to be happening among the private-equity owners, according to Bilotta.
"I wouldn't think there would be any anxiety in the Focus firms because of the confidence they have in the Focus leadership,"
he says. "I don't think it's a bad thing. The industry should be looking forward to the next stage. There's not much you can do but focus on your business. I don't think the announcement will dismiss what they've built, but I think it can only enhance it and take the firm to the next stage of growth. It's an exciting time."
Climbing back to a billion
Pratt-Heaney says Focus has provided great support to his firm when it most needed it.
"We're just moving along and it's still our business. We're focusing on our growth. We happen to be part of Focus, but that's not what drives us every day. It's our business that drives us every day."
Pratt-Heaney's team has been rebuilding its assets since the 2008 crash, when LLBH lost about $400 million of its $1 billion in assets in cash investments. Since then, the firm has been growing at about 20% annually and is now just under $1 billion.
"Our goal is blow through that $1 billion,. It's something that the team is focused on," Pratt-Heaney says. "We set really high goals and we put them out there and reach them. It's not like we're looking to get back to $1 billion. We're thinking of $1.5 billion."
Pratt-Heaney says that Focus leadership helped his team set up shop and provided expertise they needed.
"In the beginning, we didn't know what the heck we were doing. They helped us negotiate with vendors and helped us figure out what types of people to hire," Pratt-Heaney says.
Halfway house
Pratt-Heaney points out that Focus is very different from the other aggregators in that advisors still run their own offices separately.
"That's the important part of Focus compared to all of these other halfway houses. We're fully independent and we make our own decisions. We're helped out greatly by Focus, but we don't work for anyone. We're done working for someone."
Birenbaum and Pratt-Heaney say they have confidence in Focus CEO Rudy Adolf to make these complicated decisions. See: After one-year hiatus, Focus Financial buys a large RIA and hits a milestone.
"I think Rudy tries to stay above the fray," Birenbaum says. "They're some of the brightest business people I've ever met, and I have every faith they'll continue to do that."
Pratt-Heaney agrees: "Rudy and the management team have always done the right thing. I'm just assuming that if Summit does something and someone else comes in, then, I think anything that would be worked out will be to the benefit of shareholders. I'm not worried."
---
Related Moves
August 13, 2022 – 12:39 AM
---
December 17, 2020 – 3:02 AM
---
---
---
Mentioned in this article:
---
---
---
Chris
This is simple, word is that Focus owns an estimated $22M in EBITDA and they have $175 in debt and $80 million in preferred stock which leaves very little room for equity shareholders. That is a heavy cap table. I agree with SCM's view, but regardless of them owning a non-controlling interest in an amalgamation of disparate firms their cap table is a joke. In an environment where The Mutual Fund Store and Edelman traded a very rich multiples and Summit has been shopping their piece hard for over a year suggests their is no bid.
Stephen Winks
Focus's stregnth is its weakness—every advisor is a free agent and very sucessful. The weakness is it is not possible to create scale, advance innovation, enhance the advisors value proposition, drive down cost, or create a brand as everyone is an independent free agent—thus, its achilles heel. Its impressive critical mass achieved accrues little value added for its acquired firms as an operating entity.
SCW