News, Vision & Voice for the Advisory Community
Rigorous due diligence and good will count for a lot -- but not everything, as two ultimately mismatched RIAs were surprised to discover
July 16, 2012 — 3:33 PM UTC by Lisa Shidler
Brooke's Note: They say 50% of marriages end in divorce but it's a good bet that way less than 50% of divorces are foreseeable. I don't know the equivalent numbers for mergers but no doubt similar percentages apply. It's art, science and good luck. See: Two accounting firms abandon merger talks leaving giant Schwab RIA surprised and crestfallen. Still, we'd like to think, with the benefit of learning some details of another's bad luck, that we might gain an edge on our own attempts at betrothal, whether closed at the lawyer's office or the altar. Rebecca Pomering and Sheryl Rowling, two seasoned entrepreneurs, attempted a merger of their RIA firms that did not go the distance. They were kind enough to offer the rest of us some thoughts about what happened.
Rebecca Pomering is a veteran hand at guiding RIAs mergers. But recently, the chief executive of Moss Adams Wealth Advisors LLC experienced firsthand some of the unanticipated pitfalls that can occur in even the most meticulously planned blending of firms.
In January 2010, Rowling Dold & Associates LLP, with its $200 million in assets under management, joined Moss Adams' San Diego office under the Moss Adams brand. See: Moss Adams launches growth strategy with its first RIA acquisition in a decade.
At the time, it seemed like a good fit all around: The deal instantly boosted Moss Adams Wealth Advisors' assets under management by 25%, to $1 billion from $800 million. For Sheryl Rowling, the firm's CEO, it was an opportunity to increase her staff and bolster her succession plan. See: Advisor Spotlight: Moss Adams looks to branding for its next $2 billion of growth in RIA assets.
But a little over two years later, in March, Rowling left Moss Adams and rebranded her firm Rowling & Associates. In addition to Rowling, there are currently two other advisors, a client-service manager, an administrative staffer as well as a CPA and an accountant.
Rowling's ownership in Total Rebalance Expert was not part of the deal. See: How Sheryl Rowling and Cheryll Lurtz turned a blistering walk-a-thon into Total Rebalance Expert.
Things fall apart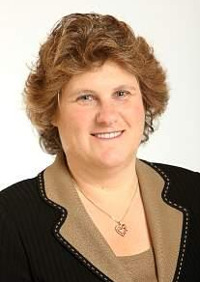 Sheryl Rowling: I wasn't ready to
give up control.
Pomering and Rowling both offered thoughtful analyses of the amicable split.
Rowling admits it was difficult to go from being in charge of her own small firm to joining Moss Adams RIA where she was one in seven partners and one of 150 partners as part of the larger Moss Adams LLP.
Although declining to offer specifics, Rowling says there wasn't one major problem at Moss Adams but a wide range of "nitty gritty" factors that were bothersome in terms of processes, procedures and in the decision-making process.
"This is not meant as a criticism of Moss Adams; it was just not a fit for my particular business and goals. It felt like the proverbial square peg in a round hole," she says. "The Moss Adams Wealth Advisors machine was just a very different machine from what I was used to."
But there was another factor in play.
"It's very difficult to give up making all of the decisions," Rowling acknowledges. "I like sitting at the desk with a sign that says, 'The buck stops here.' I could not be an employee but I could have been happy as a partner had the various pieces of the pie more closely fit together. To the extent I preferred to do things differently, working within a large organization did not always allow me to do things my way."
Rowling continues, "Both parties went in with the best of intentions. Both of our firms have as a goal doing what's best for the clients. We just approached things very differently, and it was those details that ended up being insurmountable."
Taking the plunge
Although the merger looked solid going in, it's the intangibles that play out after a deal is sealed that determine the ultimate outcome, says Pomering.
"To be in a good, ongoing, long-term match, you need to be a good fit in every way," she says. "On paper, it was a great fit in a lot of ways. Ultimately, it wasn't going to be the right long-term arrangement. Did we focus on the wrong things beforehand? No. Do I think we missed anything major? No. Sometimes, you've got to paint the wall green to know that you don't like that shade."
Moss Adams was up to about $1.2 billion when Rowling left in March and the company now has $1.1 billion. Rowling's firm has about $240 million.
Rowling and Pomering both declined to offer financial details other than to say that Rowling took her clients with her in the move.
A matter of perspective
In retrospect, Rowling would have addressed some of those nitty-gritty details before taking the plunge.
"It is important to match specific policies and approaches and have the same vision for all the details," she says. "Additionally, the owner needs to be prepared to give up making all the decisions and instead only have input."
But for Pomering, it isn't so much the small stuff as the big-picture issues that determine the success of failure of a merger.
"You can't cover every nitty-gritty detail," she says. "At some point, you have to jump off the ledge and hope it works. We all did that. You've got to take a leap of faith."
Just like a marriage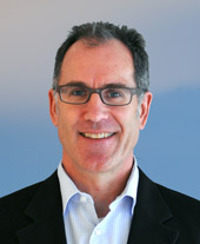 Dan Inveen: What are the non-negotiable
areas that a prospective partner is
not prepared to give up?
Dan Inveen, managing principal of FA Insight, who used to work at Moss Adams and is now a consultant, says there are certainly some details that can be worked out ahead of time. But what can even be more important is figuring out how much each party is willing to change going forward.
"The question that must be answered is how far is each willing to go to meet the preferences of the other. What are the non-negotiable areas that a prospective partner is not prepared to give up? In an advisory firm this might include aspects of the business that relate to investment philosophy, systems or certain clients. Deals can go astray if transacting parties don't have a good idea in advance of where the other stands on issues like these."
Think about strategies
When advisors are thinking of merging, they need to look at how closely their goals match, says David Selig, CEO of Advice Dynamics Partners LLC, a mergers-and-acquisitions consulting firm.
"They need to get their goals on the table very clearly. We break goals down in two categories: participatory and financial. A deal can unwind if the financial goals aren't met and if the participatory goals aren't met."
Hope over experience
Despite this particular deal not working out, Pomering says she would still consider other mergers. At present, however, her firm is focused on organic growth.
"I will continue to evaluate other merger opportunities," Pomering says. "You've got to take the risk and be willing to have it not work out and move on and shake hands."
Pomering says that recently her firm has chosen to bring on senior-level staffers rather than acquire another firm, but she maintains that she's not gun shy.
"This hasn't deterred us from looking at other combinations that will be a good cultural fit," Pomering says. "We'll focus on the same sorts of things we did in this deal."
Growing internally
For her part, Rowling is building her staff internally so that she can build her own succession plan. One of the reasons she chose to merge with Moss Adams was to gain greater efficiencies and infrastructure and to put a succession plan in place. See: Favorite succession plan of RIAs remains the same: none at all.
In the newest iteration of her firm, Rowling has discovered she has been able to achieve the goals that led her to merge with Moss Adams: improving infrastructure and freeing up her time by building her team. Rowling & Associates currently has three financial planners onboard, a client-service manager, an accountant to take care of clients' tax preparation and an office manager.
The takeaway
The ultimate mismatch between their firms has given both Rowling and Pomering a deeper perspective on the process.
"From the wide-angle view, I have a greater appreciation of the differences between a large firm and a smaller practice," Rowling says.
Pomering reflects, "It wasn't an easy snap-in and snap-out. We were all fairly committed. It was a good learning process for her and for me and for our teams."
---
Mentioned in this article:
Moss Adams
Consulting Firm
Top Executive: Rebecca Pomering
---
---
Share your thoughts and opinions with the author or other readers.
---