News, Vision & Voice for the Advisory Community
The big IBD saw a 72% jump in assets for its Model Wealth Portfolios platform to near $9 billion after lowering account minimums to $25,000 from $100,000
July 13, 2012 — 3:32 AM UTC by Brooke Southall
Debra Taylor is a high-achiever who likes to do things right. So the lawyer, CPA, real estate developer and financial advisor, who serves 85 clients from her Franklin Lakes, N.J., office, was none too pleased in 2008 when she saw what happened to client accounts she managed.
"I started questioning whether my firm's techniques were successful," says the principal of Taylor Financial Group LLC. "I really felt there were folks out there focused on managing money all day in a way that we didn't."
Taylor uses the RIA of Private Advisor Group LLC in Morristown, N.J. See: How LPL's biggest branch office added $3.5 billion this year by beating LPL itself with a key service.
Hot pick
One way she is working to invest her clients' cumulative $100 million of assets more effectively is by giving a relatively new program offered by LPL Financial LLC a try: Model Wealth Portfolios, which uses mostly brand-name managers such as BlackRock Inc., J.P. Morgan Asset Management Inc. and Morningstar Investment Services Inc.
This offering, launched in 2008, has also been hot with a number of LPL advisors. As of March 31, its assets under management totaled $8.7 billion, an increase of 72.8% over the prior year.
MWP was founded in February 2008 and in 2010 was named the Advisory Product Solution of the Year in 2010 by the Money Management Institute. But it has really taken off in the last year, in part due to the company's lowering account minimums to $25,000 from $100,000. The program includes 200 strategies from LPL and seven outside strategists. See: Why an 18-year LPL rep moved most of his firm's $250 million of assets to Schwab.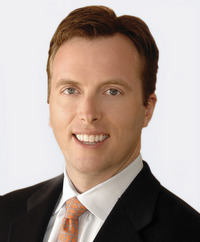 John Moninger: We all had high
expectations, and it even exceeded those.

Executives at LPL Financial of Boston; Charlotte, N.C.; and San Diego is more than pleased with the program's progress.
"We all had high expectations, and it even exceeded those," says John Moninger, executive vice president of advisory and brokerage consulting services for LPL.
The company is now using model portfolios as the basis for its new mass market venture announced on Monday. See: LPL Financial rolls up an unusual RIA to use as a cornerstone of its TAMP-like mass-market venture.
Inner TAMP
The company's success with model portfolios makes it a quiet leader in a line of business that it hasn't traditionally been associated with, according to Chip Roame, managing principal of Tiburon Strategic Advisors LLC.
"In many ways, LPL may be copying the Envestnet Inc. model, which maybe was a copy of the AssetMark model, using multiple strategists on a single platform," he says. "If you see this as their internal TAMP, their $9 billion makes them a leader." See: LPL Financial rolls up an unusual RIA to use as a cornerstone of its TAMP-like mass-market venture.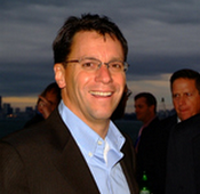 Chip Roame: If you see this
as [LPL's] internal TAMP, their $9
billion makes them a leader.
Comfort zone
Still, the model takes some getting used to if you're accustomed to using traditional investment platforms, Taylor allows.
"It definitely was different. [It's like] you're bringing in an outsider to sit next to you at the table,"
she says.
Taylor adds that because she's based just outside New York City, a number of her clients are hedge funds and trading professionals who were quick to find comfort in brand names such as BlackRock. Taylor had to take time out to educate less sophisticated clients, and developed a PowerPoint presentation to that end.
See: With formerly hot TAMP category hitting a cold patch, Envestnet stays on a roll.
Robust fees
Moninger says that his company knew what it didn't want to do.
"We said: 'Let's not create a supermarket of separate accounts that [industry providers] all use.' You dilute the value proposition over time."
LPL is also able to command good profit margins from its model portfolios. The typical fee charged by an advisor ranges between 1.25% and 1.5% — with some lower and some higher. This amount includes a program fee to LPL, the advisor's fee and 25 basis points or less to pay for the strategist itself.
"The client wants to get one fee and you can deconstruct that," Moninger says.
C-share alternative
The fee and the ease of implementing the portfolios has made MWP popular among advisors for smaller accounts. The system eliminates the need for advisors to do research, have committee meetings and rebalance portfolios — yet the advisor retains control.
"We took away security selection, but it's all discretionary," Moninger says. "You see some traditional folks coming over — especially in the bank channel. They see it as a nice alternative to C shares." See: How the new 12b(1) fee restrictions could transform the financial advisory industry.
Though the fee is hardly insubstantial, Taylor says that she and her clients are comfortable with it — knowing they are getting top- flight managers, but also that the managers can be jettisoned if they don't work out.
"None of my clients has balked at it. If a manager doesn't perform, they will be fired."
Taylor graduated from Cornell Law School, where she was elected Book Review Editor of the Cornell Law Review. While at Cornell, Taylor also served as Symposium Editor of the Harvard Journal of Law and Public Policy. After graduation, she served as a law clerk to John F. Gerry, chief judge of the U.S. District Court for the District of New Jersey.
---
Mentioned in this article:
Private Advisor Group
Specialized Breakaway Service, RIA-Friendly Broker-Dealer, RIA Serving Other RIAs
Top Executive: John Hyland
---
---
Share your thoughts and opinions with the author or other readers.
---