9 things advisors to 401(k) plans must do to keep clients out of hot water
A wave of fiduciary lawsuits is creating new plan best practices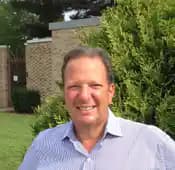 Sheldon Geller: Engaging non-fiduciary consultants and relying on their advice is not evidence of prudence.
---
---
Brooke Southall
I just erased a comment that was inappropriate from 'Frankie'. It came across as a personal attack. Please refrain from those kinds of comments.
Brooke
Fred Nobel
November 4, 2012 — 3:43 AM
What next, an article by Ivan Boesky about the evils of insider trading? The allegations regarding Sheldon Geller (google Sheldon Geller) have never been fully addressed by Mr. Geller, especially how his father in law had an auditing practice, auditing Geller & Wind retirement plan clients (the father in law was Wind) while Sheldon was listed as that auditing firm's 401(k) plan trustee, as well as the successor CPA firm, where Sheldon again was the 401(k) plan trustee. Mr. Geller's reputation in the 401(k) plan industry is abhorrent and it is a shame that RIABiz would try to help rehabilitate the image of a man who was well known to pocket revenue sharing and no disclose it to the clients. It's people like Mr. Geller that required the DOL to implement fee disclosure.
Fox N. Coop
October 27, 2013 — 6:49 AM
It's unrealistic to expect any non-fiduciary advisor to educate plan sponsors on inherent conflicts of interest and suggesting it is laughable. HA!