News, Vision & Voice for the Advisory Community
First it was CBIZ, now Orizon Investment Counsel, and Marty Bicknell doesn't plan to stop there as he notes accounting firms want to get back to their core business
July 12, 2012 — 4:48 AM UTC by Kelly O'Mara
Brooke's Note: The best deals have never relied on all cash. Ray Allen didn't go to the Miami Heat for the money. Something else needs to sweeten the deal. Marty Bicknell seems to have a nose for this as this deal demonstrates. The Mariner CEO is picking up the advisory arms of accounting firms on favorable terms because he puts them on a winning team that has a shot at the prize.
Mariner Wealth Advisors has taken another big step toward its goal of being a $50 billion firm by 2016 — and it did it by picking off the wealth-management arm of an accounting firm — a strategy it's adopted before.
The Leawood, Kan. firm announced this week that it is acquiring a majority stake in the wealth management division of Omaha-based Orizon Investment Counsel. The deal will add $300 million in AUM to Mariner's assets, along with about 500 clients and 14 wealth professionals, including four advisors. Orizon's accounting division will stay at the Orizon Group. See: Dynasty is on the ground floor of a roll-up-like venture grabbing RIAs inside the largest accounting firms.
Mariner previously struck a similar deal, buying up the wealth management arm of CBIZ, a rollup of accounting firms. See: Big Midwestern RIA buys itself a national presence in deal with CBIZ.
Big chew
For Mariner, the acquisition is just the next step in a "path of purposeful, inorganic growth," says Mariner's chief executive Marty Bicknell, 43. The RIA acquired the $1.3 billion Adams Hall in February and gave itself a national presence through a deal with CBIZ Wealth Management at the end of last year.
But that kind of quick-growth strategy carries its own perils, says Selig. "You always run the risk of suffering indigestion," he says. See: Two accounting firms abandon merger talks leaving giant Schwab RIA surprised and crestfallen.
Bicknell acknowledges that the integration of Adams Hall into Mariner isn't complete. See: Mariner Wealth Advisors buys a $1.3 billion wealth manager that first unwound its ties to a bank. But, he says, Mariner has built up its acquisition infrastructure deliberately with the goal of adding a large number of firms rapidly.
"We've purposefully been recruiting high-quality talent to guide the growth model," he says.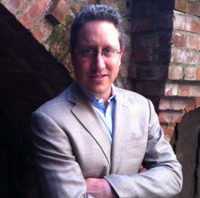 David Selig: You always run the
risk of suffering indigestion.
'We turn over a lot of rocks'
Over the last year, the company has looked at 125 to 150 opportunities, Bicknell says. But, while nearly 100 of those might have made sense financially, Mariner has only made three deals in that time. That's because only three of those opportunities were good fits, says Bicknell.
"We turn over a lot of rocks," says Bicknell.
To actually have vetted 150 opportunities would be unwieldy, says Selig, but it certainly makes sense that a company like Mariner would have looked at a large number of firms and made a large number of phone calls. The growing RIA has put itself out in the marketplace as a known and eager buyer.
"They positioned themselves well as being able to have these conversations," says Selig.
Mariner Wealth Advisors is a fast-growing unit of Mariner Holdings, which also includes Montage Asset Management. After this deal, Mariner Holdings has $13.8 billion in assets, with $10 billion in Montage Asset Management and $3.8 billion in Mariner Wealth Advisors. But, Bicknell has said in the past that the focus is on expanding the wealth arm of the company as it moves towards $50 billion in assets by 2016.
"They're trying to create a more well-balanced firm," says David Selig, CEO of Advice Dynamics Partners.
The deal was done in cash, says Bicknell, and Mariner stocks were not used. The selling shareholders will stay on board.
$50 billion horizon
Of the three deals Mariner has done in the last year, two involved picking off the wealth management arms of accounting and CPA firms. In these cases, Mariner has a lot to offer a firm trying to expand its RIA side.
"It's not a coincidence at all," says Bicknell. "We are finding that some of these firms are wanting to focus on their core business, but have the resource close by. They like the fact that we will invest in the tools and resources to make the advisors' job of serving the client easier, so they don't have to."
In 2000, Orizon Group was created from three Omaha financial firms — Graeve, Garrelts & Associates, Tom Denham & Associates and Lanzen Investment Counsel. The merged company provided accounting services, tax advice, insurance, and wealth management in one place. The Orizon Group doubled its assets in a few years and serves clients in 34 states, with a large number of clients from the medical industry.
But, while the Orizon wealth management arm operated as an RIA, Dan Tucker, 49, president of Orizon Investment Counsel, says that a few years ago he felt it was time to expand beyond portfolio management and offer more complete services to clients. Instead of just focusing on the investments, Tucker wanted his firm to become true wealth advisors and planners.
There's no point is managing the money if it doesn't achieve the clients' goals, he says. But moving the firm into that new arena has admittedly proved challenging. "That transition has been difficult," he says.
That's where Mariner came in.
A new merger
After hitting a wall as he attempted to expand his wealth advice offerings, Tucker thinks the solution is in partnering with Mariner. The bigger firm will provide back office support and allow Orizon Investment Counsel to focus on its own growth as a wealth manager. The accounting and consulting divisions of the Orizon Group will not merge with Mariner, but will remain at Orizon.
"There are lots of economies of scale that a big firm like Mariner can offer," says Eric Clarke, president of Orion Advisor Services, LLC, which both companies use. Orizon, he says, will be able stop dealing with human resources, IT, compliance, and countless other back-office tasks.
"As part of the Mariner team, our professionals will be able to deliver resources and innovation beyond what we currently have access to," says Tucker in a press statement.
The original creation of the Orizon Group brought together the different financial services divisions under one roof, but that proved unsuccessful in creating a true RIA. Now, the divisions are separating. But, while Orizon Investment Counsel will change its name, it'll stay under its old roof.
Like-mindedness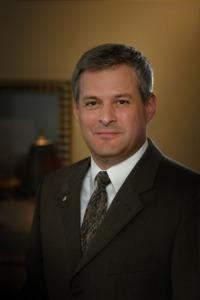 Dan Tucker: Until I met Marty,
I wasn't interested [in selling].
Similarities like that just cemented the feeling of "like-mindedness," Tucker and Bicknell agree.
"It was a very easy deal to realize was the right one," says Bicknell.
The fact that Mariner separates its wealth management and investment advice was appealing to Tucker, who will adopt the same process. While Tucker had a number of other companies that have approached him recently, he says that if Mariner hadn't contacted him then he would have simply continued on his own.
"Until I met Marty, I was not interested [in selling]," says Tucker.
Delivering the goods
While Bicknell admits nearly every RIA says they're focused on clients and cultural fit, he argues that if that were true of more firms then he would have made more than three deals in the last year.
"It's single-digit, percentage-wise that they're truly a client-centric firm," says Bicknell of the RIA industry.
---
Mentioned in this article:
Mariner Wealth Advisors
RIA Welcoming Breakaways, RIA Serving Endowments/Foundations, Advisory Firm
Top Executive: Martin C. Bicknell
---
---
Share your thoughts and opinions with the author or other readers.
---