News, Vision & Voice for the Advisory Community
Morgan Stanley Smith Barney's elite consulting unit pushed out the older brother based on alleged wrongdoing and his younger brother spearheaded a breakaway to rejoin him
July 11, 2012 — 3:27 PM UTC by By Lisa Shidler
Brooke's Note: Surveys show that virtually every wirehouse advisor these days at least daydreams of breaking away to independence and that large numbers give it serious thought. The number actually packing up their desks is still paltry because of one missing factor — a catalyst. We have seen many different ones over the years. But this one packs punch — one brother leaving to join his severed-from-wirehouse sibling based on bonds of business trust formed on the snow-swept, early morning roads of Iowa delivering newspapers together.
A former $3.8 billion assets under administration team formerly attached to Morgan Stanley Smith Barney LLC's elite Graystone Consulting group in Madison, Wis., has launched an RIA. The breakaway came to light Monday when Dynasty Financial Partners announced that the group, Bluepoint Investment Counsel LLC, is using Dynasty's outsourced services.
When the team of five people broke away last month, it allowed advisor Patrick Hull, 42, to reunite with his older brother, Michael Hull, 44, who had been fired from Graystone in April. When Michael departed, Patrick Hull took on his clients.
The brothers have always been close.
"We'd make $100 on our newspaper route and we both began investing back then in the late 1970s. We've always been the best of friends," Michael Hull says. "We played together when we were kids. and I saved him from drowning once. We have very complementary personalities. There's no question we were going to be together."
Patrick and Michael have worked together as advisors since 2004 when Patrick quit his job as a public school teacher to join his brother at Smith Barney.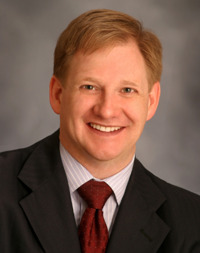 Patrick Hull quit his job as
a public scholl teached to join
his brother at Smith Barney.
h2. All together now
While Michael Hull declined to list specific assets of the six-member team, known as The Madison Group at Graystone, a recent Barron's ranking put the team at $3.8 billion in assets. It manages institutional clients and ultrahigh-net-worth families whose assets average $50 million. Michael says the team has gained two more giant institutional clients since announcing they would be leaving MSSB.
Joining the Hulls are Ariana Neuner and Kent Costello, both of whom were financial advisors with Graystone Consulting, and Lauren Kelly, chief financial officer, and Natasha Augustine, senior investment analyst, also joining Bluepoint from Morgan Stanley Smith Barney.
Belt, suspenders
MSSB spokeswoman Christine Pollak confirms that the team is no longer with the firm and that Michael Hull was "discharged" from the firm. According to Pollak, he was the only member of the team who was fired. According to FINRA's BrokerCheck, Michael Hull has customer complaints. None of the other five team members have complaints on their U4 forms.
Also according to BrokerCheck, a customer alleged that back in 2004 that Michael Hull made misrepresentations about unsuitable investments and alleged damages were $4 million. The case was filed in 2011 and settled this year. The firm settled the case for $1.75 million but denied the allegations, maintaining that the client was aware of the risks. As part of the settlement, Hull was required to transfer 260 shares of common stock to the customer.
According to Michael Hull, the case involved an arbitration case filed against Citiigroup Inc.regarding actions of fraud, including the firm's failure to supervise investment in various municipal bond hedge funds. Michael says it was a national case, but because one of his clients bought one of the recommended funds, it appeared on his U4. A FINRA Arbitration panel found Citigroup Global Markets liable and ordered it to pay millions.
Michael Hull says he and his brother flew to New York to question the fund manager before they recommended it to a client.
"We interviewed the fund manager because it looked a little too good to be true," he says. "The primary fund manager told us to our face that the worst case scenario is you're back to even if you hold on. That wasn't the case. We flew there at our own expense and the firm didn't cover it."
Terminated
Another complaint alleged that Michael Hull solicited an investment outside of Morgan Stanley Smith Barney. The U4 shows that MSSB terminated Hull as of April 26 because of allegations relating to the advisor's outside investments that weren't approved by the firm.
Michael Hull says that he believes that MSSB was aware that he had been looking into outside firms and was in the process of setting up an RIA.
"They say 'outside business interests' on the form. Setting up an RIA is probably an outside business interest, and that is something they wouldn't approve of. Their language was very clever on the U4."
Hull says that as the head of business development for the team, he led the efforts to start another RIA. "I kept the rest of the team away from the meetings and I led the charge entirely," he says. Hull says the matter has been resolved now.
One source close to the situation, who asked to be identified, said, "It was a serious matter and unresolved."
However, Dynasty chief executive Shirl Penney says that he believes the matter has been settled and isn't worried because both Michael and Patrick Hull have a long history of providing institutional consulting services to high-net-worth families and institutions.
"They will take advantage of our investment resources, including our research and technology platform offered in partnership with Callan Associates Inc. and Envestnet Inc.. Their high-net-worth private-client wealth management business will leverage our insurance, trust, lending, investment banking and alternative- investment platform in addition to the [Dynasty Envestnet Callan] traditional research and investment platform," he says. See: Attack of the killer app: Dynasty targets the corner-office broker by combining Envestnet and Callan.
'As good as it gets'
This is the second large team from Graystone to leave this year. See: HighTower stages its first raid of Morgan Stanley Smith Barney's elite consulting unit.
Graystone is known nationally as one of the top wealth management groups. It has 42 teams in 42 offices across the United States with more than 120 advisors. It has $151 billion of assets, though those assets include those from some senior institutional consultants at MSSB who do not have "Graystone" on their business cards.
The fact that the brothers were able to lift advisors out of Graystone is a significant step, says Stephen Winks, principal of Sr. Consultant. "Breaking into Graystone is huge, as it is the most significant group of advisors in the brokerage business," he says.
"It is as good as it gets. Graystone defections confirm that the integrity of brokers is not for sale persuaded by outsized recruiting bonuses."
On the prowl
Ned Van Riper, principal of Finetooth Consulting, says landing such a strong team is a coup for Dynasty.
"Dynasty deserves a tremendous amount of credit as they are one of only a handful of firms that have built a platform that offers extremely sophisticated client solutions," he says. "Advisor service is just as important as client service, and this team's needs will be well tended to. The breakaway movement continues to be strong, and the most recent trend is that we are seeing an uptick in the size of advisor or team that is leaving to seek independence."
Michael Hull says his firm intends to poach from other wirehouses and bring over as many as four more advisors in the coming months. They also intend to open at least two more offices in the next year. He declines to specify the locations to avoid giving wirehouses a heads-up.
Stopped making sense
Michael Hull was on one of the founding teams in Smith Barney's institutional consulting division in the late 1990s focusing on ultrahigh-net-worth clients.
"When we merged with Morgan Stanley, it's a very different business," he says. "They don't have a strong institutional group and they inherited us."
His group focuses on institutions and pension plans whose assets range from $250 million and up, as well as university endowments with assets of $50 million and up. It also oversees retirement plans.
Because of the complex family-office situation, Hull says he felt as though his team couldn't get the types of offerings it needed from the newly formed Morgan Stanley Smith Barney. He feels that MSSB focuses on clients with up to $2.5 million in assets but many of his clients have around $50 million or more in assets.
"Their needs are more complex," he says. "They're certainly different. "
"Our clients have been telling us for a decade we should go independent," he says. "We seriously started thinking about this when the announcement of [a] Morgan Stanley-Smith Barney merger came out because we never thought the merger made sense. We felt like it was taking two companies that do the same thing and making it into one company."
Nine-year lockdown
Michael Hull says that because all of his teammates have worked in the wirehouse arena their whole career, they felt like moving to another wirehouse would have been a logical step. But in shopping around they saw they'd still face obstacles, particularly at firms such as Merrill Lynch, which is owned by Bank of America. See: Merrill Lynch and Bank of America cultural tension may spin out a new round of breakaways, recruiters say.
"The amount of money the wirehouses throw around is something you can't ignore," he says. "The deals out there were substantial. But our opinion was things changed dramatically in 2-1/2 years at Morgan Stanley Smith Barney, and it made us very nervous because these wirehouses want you to lock in for nine years."
Wirehouses, he says may well experience dramatic changes over the next nine years.
Wirehouses story didn't stick
Executives at wirehouses always put down the breakaway movement, saying that the resources available aren't impressive. However, Michael Hull says, his team learned that the independent arena is now serious and has just as good of technology as the wirehouse arena..
"There's a trend here that we need to pay attention to," he says. "Clients are looking for conflict-free advice and they don't want their name affiliated with something in a negative way."
His team also looked at HighTower Advisors LLC but really felt it was best to build their own RIA utilizing Dynasty's expertise and services. Michael Hull says his team was very impressed with HighTower's resources and thought they were stellar but decided to build a new RIA rather than join an existing one.
When asked about this team, HighTower spokeswoman Jennifer Connelly said: ""Our focus is on attracting the best advisor teams in the nation to our partnership. We conduct extensive due diligence on every team to ensure they meet the highest possible standards of professional, ethical and legal behavior."
All clear
Though Michael Hull and his team were worried about the resources issue when contemplating independence, he says, "Dynasty comes with a large sophisticated list of negotiated contracts [and] did a phenomenal job helping us make this transition."
In fact, he says his team's access to research, and analytics is now more than double what it had been before at Morgan Stanley Smith Barney.
For reporting technology, the firm chose Tamarac, which has an informal relationship with Dynasty. See: Can the new Envestnet-Tamarac Godzilla take on the Advent-Black Diamond King Kong?.
"We did also look at Black Diamond because they've got very nice reports," Michael Hull says. "I'm a huge fan of Envestnet | Tamarac. They've got a very clean visual on their reports. They handle the accounts the way we feel the client experience should be handled." See: Schwab taps Tamarac as its next integration partner.
The firm is using Fidelity Investments as its custodian and the group at was attracted to the fact that it is a private company. "They're just not in the paper the same way some of these financial firms are, and that was part of the reason we made the move." See: Mike Durbin is putting his stamp on Fidelity as an RIA custodian for asset-flush breakaways.
Michael Hull says his clients are happy with his team's independence. "I answered my phone, and the first thing out my client's mouth was, "Finally.'"
---
Mentioned in this article:
---
---
Share your thoughts and opinions with the author or other readers.
Jeff Spears said:
July 11, 2012 — 4:45 PM UTC
Wirehouses are using the FINRA outside business requirement to terminate brokers who are looking to set up an RIA before they resign.
This reality should be a boon for the services offered by Brian Hamburger and breakaway platforms that provide an established corporate RIA for their breakaway advisors.
Stephen Winks said:
July 17, 2012 — 1:31 PM UTC
Regulation goes both ways as the industry can abuse the broker as well as the broker can abuse the consumer. FINRA as regulator has a well documented history of turning a blind eye to industry abuses such as condoning that brokers are not responsible or accountable for their recommendations which has resulted in the loss of trust and confidence of the investing public.
It is about time FINRA stood up for the broker's and consumer's best interest rather than simply protecting the industry's interests. If brokerage firms can terminate brokers, especially $3.8 billion brokers at will, simply because they seek to act in the best interest of the investing public because they are unable to do so in a brokerage format, it is an abuse of power counter to the best interest of the investing public. This clearily demonstrates when it comes down to doing the right thing—the interests of the industry take pecedence over the well being of the investing public.
SCW
---
---