Kent Smetters: One of the pain points of a TAMP is that it takes so long to put together a plan.
Brooke's Note: It was only three months ago that we found out that veteran LPL Financial exec Esther Stearns was taking the unusual step of jumping to an adjacent lily pad the firm set up to try tapping a $7-trillion market. Few details were offered. What was known is that Stearns is the cerebral type and can talk tech as well as markets and that it's likely LPL's IPO has taken care of any concern about how to pay her mortgage. Now we have some very good details to add to the intriguing admixture of talent and circumstance.
LPL Financial has taken a giant step forward toward launching — and renaming — its promised LPL New Venture LLC aimed at the mass market.
The giant Boston-, Charlotte, NC.- and San Diego-based independent broker-dealer announced today the intended purchase of an RIA, Veritat Advisors, developed by a Wharton professor and his student expressly for the purpose of serving advisors who want to build a practice based on investors with an initial investment of less than $250,000. The firm has only a handful of advisors using it currently.
New Venture, brainchild of Esther Stearns, a longtime chief operating officer of LPL, is being renamed NestWise, See: LPL cannibalizes executive talent and launches mass-market entity. Kent Smetters, a 44-year-0ld Ph.D. and professor at the Wharton School of the University of Pennsylvania, co-founded the company in 2008.
Too big to serve?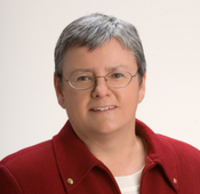 Esther Stearns: A lot of people
care about this.
Conventional wisdom in the advisory industry is that the mass market — while tempting — is simply too expensive to serve efficiently and with any level of fiduciary care. See: United Capital unveils national mass-affluent strategy keyed to a radio program. Research used by LPL shows that there are 32 million consumers with a combined $7 trillion of assets who are little served and seeking advice.
But Stearns believes that the market is large enough, consumers are hungry enough and the technology is sophisticated enough to make a go at it.
"I really believe this is the point in time based on the technology — and also recent market conditions," says Stearns, CEO of NestWise. "A lot of people care about this."
Cecile Munoz, president of U.S. Executive Search Inc. in Los Angeles, endorsed the approach in an interview for an earlier article.
"They're doing it right. They're not going down-market. They're creating a whole new venture and handing the helm to a key executive."
The business model takes a page from some of the methods used by turnkey asset management programs — though with some key differences, according to Smetters. Namely, advisors will work under NestWise's RIA as investment advisor representatives and invest client funds using model portfolios that it executes through LPL's fee-based platforms.
Another significant difference lies in the level of technological support that an advisor will receive while managing the hundreds of clients necessary to serve to have a viable practice with such relatively low balances, according to Smetters. See: With formerly hot TAMP category hitting a cold patch, Envestnet stays on a roll.
"One of the pain points of a TAMP is that it takes so long to put together a plan. Advisors feel overwhelmed," says Smetters.
The NestWise automation process is set so that the client inputs information — and the system even generates execution instructions. "It's more comprehensive," says Smetters. He believes result NestWise will offer a higher-grade product than most competitors and be suitable for carrying out fiduciary care.
The technology is expected to help deliver service, though no details were offered about that aspect of its capabilities.
Advisors out in front
Smetters adds that NestWise is also not hyper-automated like some of the pure online companies, such as Betterment or Covestor. See: After outcry, Betterment 86's (but not on purpose) a blog post inflaming advisors.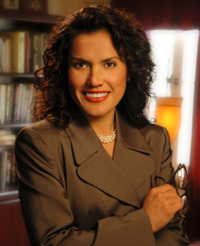 Cecile Munoz: They're not going down-market.

"Betterment and others have said: Let's get rid of the advisor. We said: let's make the advisor front and center." See: Online RIAs will mostly fail — and here are 10 reasons why.
NestWise will be rolled out in the last three months of 2012. In the meantime, LPL will be seeking to recruit entrepreneurially minded people in urban areas — though initially more in secondary cities rather than a New York or Chicago.
Out of the classroom
Smetters, who teaches risk management, says he began incubating his idea for Veritat in 2005 and launched it in 2008 in collaboration with a student. He admits that trying to serve the public was a leap from his usual routine.
"I was really an academic, and maybe there were 100 people in the world reading my article.
Now LPL hopes thousands of advisors will serve thousands of clients as they put his idea into action.
"Veritat has technology that we think of as a key element. It's more than just a puzzle piece — it's a key piece," Stearns says.
While Smetters plans to resume his career at Wharton full time following the completion of the transaction, he has agreed to continue his support of Veritat by serving as a consultant to NestWise.
---
---
Mentioned in this article:
---
---
---