News, Vision & Voice for the Advisory Community
Schwab's Clark and TD's Schweiss lead the charge, arriving in D.C. with impassioned advisor missives predicting an 'avalanche of costly regulation'
June 6, 2012 — 5:24 AM UTC by Lisa Shidler
Brooke's Note: It reminds me of the aphorism about how it's not the size of the dog in the fight but the size of the fight in the dog. The size of the fight in RIAs is really coming out. It seemed like there was inertia before in this proverbial rag tag army. It may turn out RIAs were steeled all along but were waiting to see the white of their opponents Bachusian eyes. The several comments by advisors at the end of this article really bears that out.
In another sign that the sleeping giant has awakened, hundreds of RIAs have sent harshly worded messages to legislators slamming FINRA and expressing fears that they could lose their businesses because of added costs under proposed legislation. See: Why FINRA's power grab for RIAs needs to be stopped to avert the death of the profession, Part 1.
Bernie Clark, executive vice president of Schwab Advisor Services, and Skip Schweiss, managing director of advisor advocacy and industry affairs at TD Ameritrade, are in Washington this week for today's meeting of the House Financial Services Committee to weigh the proposed "Investment Oversight Act of 2012" which would pave the way for the Financial Industry Regulatory Authority Inc. to create and run a self-regulatory organization for RIAs. The bill is sponsored by the House panel's chairman, Rep. Spencer Bachus (R-Ga).See: Bernie Clark and Skip Schweiss head to Washington next week to fight on behalf of RIAs in Bachus bill showdown.
Before they left for D.C. both Clark and Schweiss asked RIAs to send them messages to deliver to legislators. RIAs responded by flooding Clark's e-mail box, sending more than 120 messages, and more than 300 RIAs completed a TD Ameritrade survey giving their opinions about the proposed bill. Of the survey respondents, 90% said they'd prefer that the SEC and the states retain supervision over investment advisors rather than bringing in an SRO to oversee them.
Also on Tuesday, MarketCounsel Inc. founder Brian Hamburger delivered an impassioned letter to Bachus outlining the case against an SRO's — FINRA in particular — gaining dominion over the RIA channel.
In the last week, similarly emphatic missives have made their way to Capitol Hill from The Consumer Federation of America and from the Project on Government Oversight, a nonpartisan watchdog organization
Taking it to the Hill
Many RIAs worried about how steep costs could affect their small businesses.
"Advisors are busy business leaders and they really don't have the time to roll up their sleeves and get involved in these issues, but when we get more than 300 responses, we know this is an issue that has a direct impact on their business," Schweiss says. "This is something they're very passionate about. It has a direct impact on their business and their livelihood. They're jumping in and making sure their voice is heard."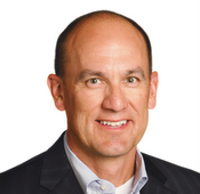 Skip Schweiss: I was pleased that
they were receptive. They genuinely wanted
to learn from us and our
advisors."
Schweiss met Tuesday with the staffers of the bill's co-sponsors, Bachus and Rep. Carolyn McCarthy (D. N.Y.), as well as Rep. Barney Frank of Massachusetts, the committee's ranking Democrat. He also met with Rep. Maxine Waters (D-Calif). Schweiss says he felt good about the meetings.
"I was impressed with how receptive they were and how open they were to hearing TD Ameritrade's views and our advisors' views. We certainly didn't agree on all points in all of our meetings, but I was pleased that they were receptive. They genuinely wanted to learn from us and our advisors."
Advisors are angered about the prospect of FINRA oversight. See: Why FINRA's power grab for RIAs needs to be stopped to avert the death of the profession, Part 1. But for its part, FINRA has defended itself, saying its organization can effectively provide oversight since it already oversees some hybrids entities. In addition, FINRA says the costs aren't as steep as some projections, such as one from the Boston Consulting Group, would indicate. See: FINRA attacks Boston Consulting Group over SRO study.
Here are some of the messages from RIAs.
Small business owner
Certified financial planner Ron Pearson, owner of Beach Financial Advisory Service in Virginia Beach, Va., whose RIA manages $50 million in assets, spells out how the added costs could harm his business.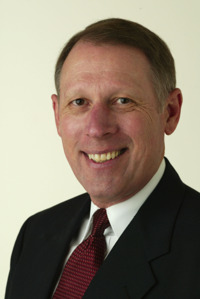 Ron Pearson: This is a blatant
play by the wirehouses to eliminate
their very successful competition.
"I run my whole practice on $30,000 a year of expenses. Can you imagine the impact of an additional $50,000 in costs? This is a blatant play by the wirehouses to eliminate their very successful competition (We've been taking more and more business from them). Personally about 40% of my clients came from wirehouses," he says.
In his letter to Congress, Pearson adds that he works mostly with middle-class investors and may not be able to continue to do so because of a new "avalanche of costly regulation."
He adds: "In addition to its high cost for implementation, this legislation has the potential to do significant harm to investment advisory businesses. Adding another layer of regulation increases the financial burden on small-business owners, like me."
Wolves at the door
Jay Hutchins, owner of The Wealth Conservatory in Springfield, Mo., sent a letter to his U.S. representative and also e-mailed more than 600 people — including clients — advising them of the situation and urging them to contact their own legislators. The e-mail was titled, "Wolves are at your door."
"Like you, I was a very young lad when I first heard the story of the little boy who cried wolf too many times. The concept stuck. So, I don't very often ring an alarm bell. As a staunch consumer advocate, however, I really need to bring this issue to your attention. I have watched the giant brokerage houses fleece consumers for decades. Over the past 20 years, more and more of my peers have seen the light and joined me as an independent registered investment advisor … So many, in fact, that the giant brokerage houses are losing brokers and their clients along with them — enough for them to cry uncle. Naturally, the uncle to whom they are crying is Uncle Sam — specifically the men and women who occupy the U.S. House of Representatives and Senate, and who depend upon their largess to fatten their re-election campaign coffers. They want them to take oversight of RIAs away from the SEC and give it to them. So much for consumer choice."
Fox watching the watchdog
The SRO legislation "is a thinly veiled hostile takeover of independent fiduciary advisors by those who fear them the most: the suitability-based investment sales industry," writes Kenneth F. Robinson, an advisor in Cleveland. He wrote his congressman and the Commissioner of the Securities for the state of Ohio:
"The fox wants to tell the watchdog how to do its job of protecting the henhouse and the nest eggs in it." He also added that the legislation — if approved — threatens to close nearly half of small, state-regulated RIAs.
Thousands of jobs lost
CFP David J. O'Brien, president of O'Brien Financial Planning Inc. in Midlothian, Va., a south regional board member as part of the National Association of Personal Financial Advisors and chairman of the Financial Planning Association of Central Virginia, has written and called the office of his congressman, Republican House Majority Leader Eric Cantor, a number of times in the past two weeks. He calls the matter "critical," and in a letter to Rep. Cantor, he stresses his worries.
"The bill, if enacted, will cost thousands of jobs as small businesses — registered investment advisers and financial planning firms —are forced to shut their doors under the burden of expensive, duplicative and heavy-handed regulation."
RIA Lauren Lindsay, whose firm manages about $92 million in assets, has sent correspondence to U.S. senators and representatives, sharing hardships. Her firm also sent out two e-blasts to clients urging them to contact legislators. "This will make life very challenging for fee-only planners from a compliance perspective and will likely put some of us out of business if it passes. Not only that, but it will make it harder for the public to get fee-only advice."
Little guy hit hard
Some additional comments by RIAs sent to TD Ameritrade in the past four days follow: A common thread is the fear that the extra layer of legislation will drive small RIAs out of business — and with them, the ability to provide financial advice to middle-class families.
- "I chose to become an RIA because of the fiduciary standard. Because of the lack of a conflict of interest, I am certain that it benefits all investors. I can't help but feeling that this Bachus bill is just another way for the major banks and investment houses to squeeze the little guy. I'm for regulation, but tens of thousands of dollars in additional compliance will put me (the little guy) and thousands of other independent advisors out of business. This will be unfortunate for the independent advisor, but more unfortunate for the average investor as the independent advisors go back to the major brokerage firms to collect outsized and unreasonable fees from investors."
- "The bill is outrageous in that it turns the henhouse over to the foxes; and it will probably drive small advisors like me out of the business. Please do a good job at the hearing — the voice of the independent advisor is not well represented. And thank you for your advocacy."
- "There is an increased need for oversight to come from industry-educated and experienced individuals. Increasing regulation by those who do not have a complete understanding of the industry is killing jobs, good firms, and hurting the end client."
- "In the US, millions of middle-class families are served by small RIA firms, who operate under a fiduciary standard. These families choose these firms because they desire competent, unbiased advice on their investments and financial planning without having to buy an insurance or investment product. These families understand the difference between a fiduciary standard versus a suitability standard and desire to work with an advisor that is aligned with their interests and not a broker-dealer or insurance company. This bill would inevitably put these smaller firms out of business and leave their clients with no equivalent option."
- "FINRA maintains an inherent conflict of interest with fee-only advisors. We sell no products and provide only advice and related services (no sales) to clients, all for a flat fee. Square pegs and round holes … actually, we are on different planets. The time and expense associated with FINRA oversight would be a major inconvenience to us and our clients and would serve no rational purpose. They are transaction-oriented; we are service oriented. The firms they represent currently would like nothing better than to see registered investment advisors disappear, as we have a true fiduciary relationship with our clients. FINRA oversight would be putting the fox in the henhouse."
- "I am deeply concerned about FINRA or an SRO being authorized as the regulator for registered investment advisors. I believe there is an inherent conflict of interest in allowing the FINRA members (mainly wirehouses and broker-dealers) to regulate RIAs. These firms have a vested interest in maintaining their commission sales brokerage platforms, which, I think, places them at direct odds with RIAs. This is apparent in the way they have fought against fiduciary standards for brokers. I'm hopeful that the states and/or the SEC continue to provide regulatory oversight."
- "I have a small practice and am concerned that I would be forced out of business if fees were raised significantly. Also I value my fiduciary role as an RIA and do not feel that FINRA is an appropriate regulator for registered investment advisors due to its association with, and focus on, the brokerage industry."
- "Please remember that cumbersome and overbearing regulation on the "Small Guy" will force us out of business. The small RIA (less than $50 million) can't afford all the regulation you prescribe! Most of what you are trying to regulate doesn't even apply to my business, but will affect me greatly!"
- "The state of Virginia has been diligent about auditing state-registered RIAs. My firm has been audited four times in the last 12 years! A SRO would be entirely unnecessary and expensive for advisors like me."
---
Mentioned in this article:
MarketCounsel
Regulatory Attorney, Consulting Firm, Specialized Breakaway Service
Top Executive: Brian Hamburger
---
---
Share your thoughts and opinions with the author or other readers.
---