News, Vision & Voice for the Advisory Community
Despite the new choices available to plan sponsors, Vanguard believes clients won't stray -- but industry observers are not so sure
June 5, 2012 — 5:29 AM UTC by Lisa Shidler
Brooke's Note: Many times when a firm is forced to open its architecture to allow out side funds in, one of those allowed through the door are the low-priced, high quality Vanguard funds. But in a sign of change in consumer sentiment and the force of coming 401(k) regs, it is Vanguard this time swallowing hard and making a change that opens the door for competitors to take its assets. There is quite a bit of drama beginning to unfold with defined contribution plans and this is but one more interesting chapter. See: DOL tells employers when they must fire advisors to 401(k) plans.
Bowing to popular demand from plan sponsors, The Vanguard Group Inc. will allow target date funds from third-party providers on its platform, reflecting a shift in industry climate and an increased willingness of plan sponsors to flex their muscles, industry leaders say.
For years, record keepers have been allowing more open architecture in 401(k) plans by letting plan sponsors choose the funds
they want in their lineup. In recent years, more record keepers have slowly begun to open up target date funds so that plan sponsors aren't required to use the record keeper's target date fund, but the usage in those funds has been low because of added costs. See: Which three of DOL's new 401(k) rules represent the biggest land mines for financial advisors and plan sponsors.
As of May 1, Malvern, Pa.-based Vanguard no longer requires that its target date funds, index funds, money market or balanced funds be used by clients or prospects who use the firm's defined-contribution record keeping services, Ignites first reported last week. See: Fidelity, Vanguard and Schwab have top 401(k) brands but plan sponsors like the service of off-brands better, study shows.
Vanguard spokeswoman Linda Wolohan confirmed on Monday that the firm no longer requires proprietary Vanguard target date funds because Vanguard's clients have expressed the desire for flexibility if they feel an outside fund better meets the needs of their participants. See: What the alternative is to ill-conceived Target Date Funds.
"We are simply responding to their requests," she adds.
Catering to the customer
While a number of record keepers allow plan sponsors to use other vendors' target-date funds, Vanguard's new policy is significant, industry leaders say.
"The marketplace forced Vanguard to offer other target date funds on their defined-contribution plan record-keeping platform, and the impact of this increased flexibility could be significant," says Phil Chiricotti, president of the Center for Due Diligence in Western Springs, Ill. "Industry observers who dismiss the importance of this are simply off base."
Mike Alfred, co-founder of BrightScope Inc., a company that rates 401(k) funds, also agrees that Vanguard's decision shows the power of the market.
"If your important customers ask for something, you must respond or risk losing the business," Alfred says.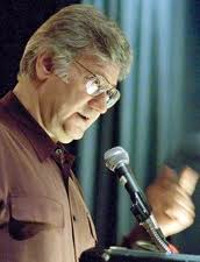 Phil Chiricotti: Industry observers who dismiss
the importance of this are simply
off base.
Shopping around
For the most part, Vanguard predicts its plan sponsors will continue to use its funds. "We expect that most clients and prospects will continue to utilize these types of core Vanguard funds in their investment lineups because they are philosophically aligned with our low-cost, long-term, broad diversification and transparent philosophy," Wolohan says. "As a result, they feel the funds are a wise fiduciary choice."
But Chiricotti believes plan sponsors will take advantage of their newfound freedom. "Vanguard's plan sponsor clients will eventually look at other target date funds because low cost does not mean low risk, and asset allocation does not mean risk allocation," he says.
He says that while Vanguard's target date funds have been popular for their low-cost options, plan sponsors and their participants are now looking for options that are less risky. Equity allocations among target date funds vary widely in the industry from some 20% to as high as 75%, Chiricotti says, pointing out that Vanguard's equity allocations are typically on the higher side of the industry average. See: What the alternative is to ill-conceived Target Date Funds.
"The investment markets have never been more dangerous, and as the current equity market correction gains momentum, the high-risk associated with most target date funds, including Vanguard's, will become painfully obvious. The industry doesn't understand it yet — including advisors — but behavior modification is the answer to under-saving, not risk."
But Alfred notes Vanguard's target-date funds get top ratings from Target Date Analytics, an independent firm that BrightScope partners with to create "Popping the Hood," an annual study on target-date funds, and from Morningstar, Inc.. He says the funds are well respected and points out that the company's low costs certainly help participants achieve better results.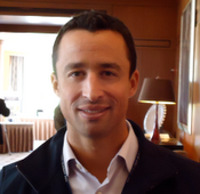 Mike Alfred: [It's] not truly open
architecture if you're going to be
punished for using a non-proprietary target
date fund series.
Ordering out
Still, Alfred concedes that despite the solid results Vanguard has achieved, pressure from plan sponsors in the past year has grown because of increasing competition from "aggressive defined-contribution-investment-only shops" that have created tools to show plan sponsors how to evaluate and select target date funds.
It's true that as popularity has grown for these funds that advisors and plan sponsors alike have become pickier about them, says Rick Meigs, president of the 401khelpcenter.com LLC. In the past, many plan sponsors simply settled for the platform's in-house options, he says.
"Target date funds are now so popular and important to a plan that plan sponsors are demanding the ability to select from a broader array of funds from many different fund families," Meigs says. "As a result vendors such as Vanguard who historically run somewhat closed platforms have been under pressure to open up their products." See: 401(k) advisors get a lobbying voice in Washington.
Meigs says Vanguard could resist the pressure if it was only interested in small and midsize, but since Vanguard plays in large plans, it deals with plan sponsors who can make large demands.
" ... These plans are knowledgeable, well-informed and have sufficient leverage to compel change," Meigs says. "Once the platform is open, the small and mid-market plans should benefit by also having choice. Opening up their platform to more options is a really good move for plan participants since, at least in theory, they should get superior choices."
Plan sponsors 'punished'
Despite the demand from plan sponsors for more choice, Alfred says that more than 90% of target date assets with the top record keepers are proprietary.
The reason the proprietary percentages are so high is because record keepers charge more money for outside options than they charge for their own in-house target date funds, he says, adding that record keepers add additional costs to make up for lost revenues.
"In my opinion, open architecture is not truly open architecture if you're going to be punished for using a non-proprietary target date fund series," he says. "Yet that's what happens every day in the marketplace. The main reason that plan sponsors go with the proprietary target-date fund series is that they don't want to suffer the economic consequences. It makes sense that bundled record keepers would want to defend their margins. But plan sponsors are increasingly worried about fiduciary risks and the old arguments to go proprietary don't seem to be as effective anymore."
New rules

Jason Roberts: There may be more
pressure to justify value when you
are listed as a line-item expense.

The new 401(k) fee disclosure rules were also likely a factor in Vanguard's decision, says attorney Jason Roberts, founder and chief executive of Pension Resource Institute LLC. See: Report of a possible delay in DOL's fee disclosure rule sparks apprehension among advisors and industry observers.
"The new rules are creating greater demand from sponsors for knowledgeable advisors that can provide assistance beyond fund selection and monitoring [e.g., fiduciary governance, service provider selection and monitoring, administration and reporting]" he says. "To the extent additional third-party funds generate more revenue sharing, those fees can be used to offset the cost of the more high-touch services. Traditionally, Vanguard has secured a lot of market share with its direct business. As plans begin to become more challenging to operate, many are looking to advisors and those advisors need a way to get paid."
"The new 404a-5 rules may be putting the pressure on firms like Vanguard where they charge participants an 'administrative' fee versus using the operating expenses of the funds," Roberts says. "These charges will appear as a line item on participant statements." See: DOL tells employers when they must fire advisors to 401(k) plans.
However, he adds that fees paid out of operating expenses don't appear as a line item. "RIAs are sensitive to this issue as well. There may be more pressure to justify value when you are listed as a line-item expense after the disclosures become effective."
---
Mentioned in this article:
---
---
Share your thoughts and opinions with the author or other readers.
Elmer Rich III said:
June 5, 2012 — 4:46 PM UTC
Have to assume they lost a bunch of clients by not doing so.
---
---