Dune Thorne: I go to sleep every night knowing that I help families.
Brooke's Note: We write about breakaways and spinaways all the time. This is different because of who Dune Thorne is — young, accomplished, pedigreed and progressive. And she is leaving a company in Silver Bridge that just made headlines for us making me wonder whether the two stories have a connection. Nobody interviewed wanted to discuss the possibility.
A Harvard MBA who has made a study of what female investors want, and whose team handled clients with $500 million in assets, has left Silver Bridge Advisors LLC for Baltimore-based Brown Advisory Inc., a $29 billion RIA with an international reach.
In her five years at Silver Bridge, with $3 billion in assets, managed and advised, Dune Thorne served as managing director and principal on the management committee and as dean of faculty at Silver Bridge Institute, the firm's resource platform.
She is now a partner at Brown. See: HighTower wins a $700 million Merrill Lynch advisor in Maryland horse country and wrests an LA-based IAR from an RIA.
$500 million sweet spot
Thorne, 36, earned her MBA from Harvard Business School, where she completed studies on women and investing as well as "angel investing."
Thorne is currently working out of Brown's Boston office. She is being joined by four other team members from Boston-based Silver Bridge, but she declined to discuss them and says she is not actively recruiting her previous clients.
"I respect clients and always want what is in their best interests," Thorne says. "This is about supporting each client to make the best decisions. I'm not reaching out to them."
Thorne also declined to comment on her reasons for leaving Silver Bridge, emphasizing the appeal of Brown.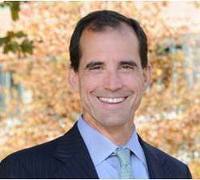 Michael Hankin: I can't emphasize that
enough — Dune's special.
"This is an incredible opportunity," she says. "This move was about joining a firm with a passion for putting clients first and with deep and broad resources that will enable me and my team to continue to work with families and family offices in a thoughtful and customized way."
About 50% of Brown's $29 billion in client assets is institutional. The other half consists of family assets. The RIA's minimum for families is $5 million, but Brown's president and CEO, Michael D. Hankin, says that the firm's sweet spot for clients ranges from $20 to $100 million in assets. The firm's institutional and private clients are based in 49 states and 18 countries and are serviced by more than 280 employees worldwide, all of whom are equity owners of the firm. See: Wells Fargo targets tempting but treacherous UHNW market with Abbot Downing launch.
Silver Bridge in flux
In addition, Silver Bridge is building up its two-year-old San Francisco office and in March hired Bradley Fisher as managing director of family office advisory services.
Silver Bridge executives did not return calls seeking comment for this story.
Carte blanche
Hankin says he is glad that Thorne can work out of the firm's Boston office, but that he would have gone to considerable lengths to get her on staff.
"We want to reach out to very bright and very thoughtful and very client-focused individuals," Hankin says. "If Dune were in New York, Chicago, or Denver, then we'd have had an office there. I can't emphasize that enough — Dune's special."
Hankin adds, "One of the things that distinguishes Brown is our commitment of putting five or six people on a client team. That's one of the things that drew us to Dune. She's incredibly thoughtful about the challenges facing foundations and family offices and she has really embraced the team-concept of having people on a team with different backgrounds and different disciplines."
Women's perspectives
Hankin was particularly taken by Thorne's strong relationship with affluent female clients. About 70% of her Silver Bridge clients were women. Since graduating from Harvard Business, Thorne has continued to study trends in female investing. See: Forget their reputation; rich women are more fearless investors than supposed.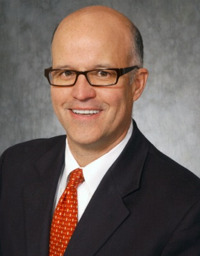 Jeff Spears: I've experienced firsthand advisors
who have alienated female clients [who]
felt like they were being dismissed.

"Her research while at Harvard Business School on what investment challenges and issues are different for women versus men is incredibly important," Hankin says. See: How to market to women: Don't.
All things being equal
Although he doesn't know Thorne personally, Jeff Spears, co-founder and CEO of Sanctuary Wealth Services LLC, believes that Brown has "hired a pretty impressive person."
Spears notes that female advisors working with female clients is one of the fastest-growing niches in wealth management.
"There's a general belief among women clients that if all things are equal, women in general prefer to work with a female advisor," Spears says, noting he has worked with female clients who feel slighted by male advisors.
"I've experienced firsthand advisors who have alienated female clients who felt like the advisors were being dismissive," he says.
Autodidactic
In the course of her studies, Thorne quickly recognized the scarcity of women in the financial services industry and began to research women's decision-making processes when it comes to investing.
From her studies and by meeting with female clients over the years, she's learned that the solutions that women are looking for can be quite simple.
"Women often like to learn and educate themselves," Thorne says. "My approach has been to develop a trusted relationship and to honor and support them to make the best decisions for themselves. I go to sleep every night knowing that I help families, and it's incredibly rewarding."
Thorne attended Dartmouth College as an undergraduate and Milton (Mass.) Academy for high school. She previously held positions with Oracle, Siebel and Hambrecht & Quist.
---
---