Dan Arnold is the new LPL CFO but he's also the guy charged with charting the future course for his company
Brooke's Note: In preparation for this article, I reached out to Tim Welsh, and he pointed me to a Wall Street Journal article that ran Monday, titled: "Beware the Finance Poach: Firms Recruit Sitting CFOs." It pointed out that through June 18, there had been 67 CFO changes among 1,000 companies or an annual rate of 15%, up from 12% the previous two years — the extension of a trend that began last year at this time. One reason for this uptempo CFO turnover is that companies are spending less time and money developing their own talent. The other factor is that in this changing market, an expanded skill set is needed for the post. LPL is making no bones about the fact it is looking for a different kind of CFO, and the appointment of Dan Arnold covers many bases.
Snapping the last piece of its upper-corporate jigsaw puzzle into place, LPL Financial LLC has recruited a new chief financial officer from within its own ranks.
The biggest of the independent broker-dealers appointed Dan Arnold to the post after a nine-month search inside and outside of its Boston-, Charlotte,N.C.-, and San Diego-based firm. Arnold takes the position vacated by Robert Moore, who became LPL's chief operating officer when Esther Stearns was reassigned to head a new venture aimed at the mass market. See: LPL cannibalizes executive talent and launches mass-market entity.
Arnold, 47, a Boston resident who, as a native Georgian, roots for the Atlanta Braves, has a bit of a superstar reputation due to his part in building up UVEST Financial Services Group Inc. and then monetizing it with a sale to LPL Financial — and for its continued success inside LPL. See: LPL sees bright spots amid sideways 4Q earnings report.
Arnold will report to Mark Casady, LPL Financial's chairman and CEO following a three-month transition of CFO responsibilities with Moore. He will be based in San Diego.
Inside track
Still, LPL's pick came as a surprise to one headhunter, who asked not to be identified.
"Historically, people recruiting CFOs of public companies go with CFOs with prior experience at public companies given the regulatory requirement post-Sarbanes-Oxley."
LPL declined to comment on this view of its choice.
The headhunter adds, however, that Arnold is "an incredibly smart person" who is "great at integration."
Of course his most successful integration may be that UVEST, which provides brokerage services to banks, credit unions and the like and had $144 million of revenue at the time of sale. UVEST had more than 100 employees prior to the sales. See: LPL makes big advance into the RIA business with Fortigent acquisition.
These accomplishments appear to have caught the eye of Casady.
"I am very pleased that Dan Arnold will be stepping up to the role of CFO," said Casady. "Over the course of his 25-year career, Dan built and managed a business, led the integration of that business into LPL Financial, and has taken on leadership of a new department, Strategy, where he has already made a real impact on the way our firm approaches planning for the future."
LPL RIA strategies
Many of LPL's strategies that Arnold is mulling and shaping are laced with RIA ingredients. The company, for instance, has purchased Fortigent but tipped little of its hand about how it'll fit into a bigger advisory strategy. Fortigent is essentially an outsourcer to high-end RIAs. LPL has also made no bones about building out an RIA hybrid platform in a big way. Ron Carson's move to an RIA platform is part of that but there are hundreds of advisors with billions in assets making that move.
Yesterday, we wrote about Stratos, a $4.5 billion RIA rep that is building out a hybrid RIA strategy with a roll-up flavor. It is one of at least three such successful demi-RIAs that rake in assets on LPL's behalf and it seems it could build on that success. And last but not least, when Stearns vacated her COO position at LPL, a domino that eventually led to Arnold taking over as CFO, she went on to start a subsidiary venture within LPL that is an incubator of small start-up RIAs that serve the mass market.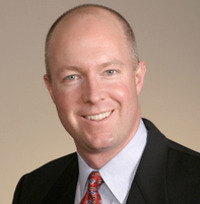 Tim Welsh: When was the last
CFO of any broker-dealer known?
Higher profile
Indeed, Arnold says, LPL has expanded the definition of its CFO role. Along with the compulsories that go with CFO life, he will, in the free-skate portion of the program, draw from his prior role at LPL as managing director, head of strategy. Specifically, Arnold will focus on emerging trends, ideas, and opportunities to expand the company's business model, assess the long-term consequences of change in the industry, and partner with the finance department to align strategic plans with multiyear financial forecasts, according to his biography on the LPL website.
"That's one of the cultural characteristics of LPL — that entrepreneurial spirit," Arnold says.
LPL's new definition of the CFO's role could pay dividends, according to Tim Welsh, president of Nexus Strategy of Larkspur, Calif.
"When was the last CFO of any broker-dealer known?" he says. "It's been a behind-the-scenes role. As LPL looks to do more deals, here's a chance to kill two birds with one stone."
Live wire
Although Arnold possesses many of the qualities of an entrepreneur, a person close to the company points out that the new CFO is not exactly a neophyte in financial matters. He holds an MBA in finance from Georgia State University and successfully completed the certified public accountant examination. Earlier in his career, Arnold spent seven years in the telecommunications industry, holding leadership roles with BellSouth and MCI in corporate finance and sales and marketing.
The former MCI employee should be plesased at his ascendancy to this new position, the headhunter says.
"It's a plum position."
This article previously stated that Arnold was a big overseer of the Fortigent deal, which is not true and was our error. We removed two lines suggesting that.
---
---
Mentioned in this article:
---
---
---