David Westcott broadcasted to 20,000 advisors and now he's bringing his powers to bear for Dynasty RIAs.
Brooke's Note: If there's one thing that most in the advisory community industry can agree on, it's that wirehouses still hold an edge over RIAs in the area of branding. (It's also, arguably a big liability to have the MSSB, Merrill or UBS brand on your business card, but that's a topic for another day.) My point is that people have heard of Merrill Lynch but they haven't heard of Smith & Jones Asset Management. One reason for this brand gap is that RIAs are too fragmented to share the cost of top-level marketing — something that spawned the start-up of Advizent, for instance. But now Dynasty is taking its own crack at bridging the breakaway brand gap — by affordably putting top-notch wirehouse branders on the side of RIAs.
Dynasty Financial Partners LLC has formed a subsidiary to get its advisors off on the right foot with marketing as a forethought rather than an afterthought.
The New York-based unit, Dynasty Marketing Services, headed up by David Westcott, will help advisors with brand and logo design, website and client portal construction, turnkey marketing material support and strategic positioning. See: RIAs are merging then making up names like Exencial, Syntal, Aspiriant and Private Ocean but experts question the practice.
Dynasty Financial is a complex organization of subsidiaries, departments and third-party vendors that form a place for financial advisors to plug into where they can be serviced for all wealth management needs through one service relationship. See: What exactly is Dynasty Financial Partners and why is the Smith Barney execs' startup gaining so much attention?.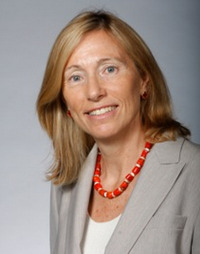 Sally Cates spent five years heading
global communications at Citigroup Wealth Management.

Also onboard the new venture is Sally Cates, who spent five years heading global communications at Citigroup Wealth Management. She will oversee communications for the Dynasty unit, which will include developing and executing communication and public relations strategies for Dynasty's network of advisors, including press releases and talking to reporters.
Insourcing PR
The worlds is awash in marketing and PR firms — it's the type of service that companies —especially smaller ones — tend to outsource. Dynasty itself had followed this course in its two years of existence.
But Dynasty CEO Shirl Penney and chairman Todd Thompson believe that an in-house effort with former Smith Barney colleagues will prove effective. See: The top 10 people to watch in the RIA business in 2012, Part 2.
Affordable price
Dynasty may be on to something for a host of reasons, according to Dan Inveen, managing principal of Seattle-based FA Insight, a consultancy to advisory firms.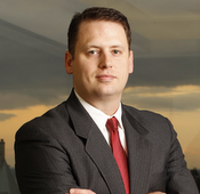 Shirl Penney: They pay us in
10 different ways.
"It's a nice idea, particularly if you're catering to people from the wirehouse environment. Before, they could rely on the brand of the wirehouse. You can no longer lean on the brand."
Penney adds that he can strongly recommend to advisors that they spend on marketing. His firm can offer digestible prices, because it doesn't need to be a profit center. "They pay us in 10 different ways."
Dynasty is likely motivated in multiple ways to engage in this marketing effort, Inveen adds.
"They make the advisor more successful and they can use that service as an enticement for advisors who are hesitant about breaking away because they are tentative about branding issues."
For now, Dynasty will make these services available only to its clients and prospects. Penney says that Westcott and Cates simply have their hands full not only with the 13 existing teams but also a number of prospective advisors in the throes of changing their branding, getting websites set up, etc.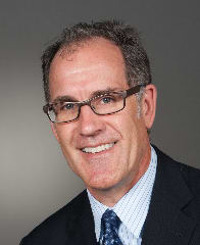 Dan Inveen: You can no longer
lean on the [wirehouse] brand.
Hands full
So far, Dynasty Marketing Services has worked extensively with Syntal Capital Partners LLC, See: Merrill Lynch PBIG team breaks away in tumbleweed country to better pursue next-gen oil fortunes as Syntal and has also provided services to Ascent Wealth Partners LLC, Alexandra & James LLC, Further Lane Asset Management LLC, King Wealth Management Group LLC, Method Holdings LLC and RPg Asset Management.
"We just did not decide to announce the business unit until we knew it was one that we had significant demand for going forward," says Penney. "What we found, in fact, is that a majority of our teams do want to hire us for this work, and thus [we] are officially announcing it as part of our platform now."
Penney points out that Wescott oversaw communications for 20,000 Citi-Smith Barney advisors while simultaneously heading up Smith Barney TV.
Westcott not only headed Smith Barney TV from 1996 to 2004 but oversaw all branding of Citi-SmithBarney marketing materials from 2004 to 2007. He was a director of marketing and advertising there from 2007 to 2009 and has a journalism degree from University of Maryland and a film degree from Emerson College.
Cates worked with Thompson at Citi, running communications for the bank. She was the head of global communications for CitiGroup Wealth Management from 2000 to 2005 and held a variety of communications positions with the company dating back to 1994.
---
Related Moves
September 24, 2019 – 2:02 AM
---
February 17, 2022 – 2:50 AM
---
---
---
---