Walt Bettinger's comments on threats facing RIAs clinched success at Schwab's EXPLORE 2012
150 top RIA execs with $150 billion-plus in combined firm AUM gathered in Dana Point, Calif., last week
Heather Ettinger: This year was 180 degrees different ... [Bettinger's] chemistry with advisors seemed so much better.
---
Related Moves
---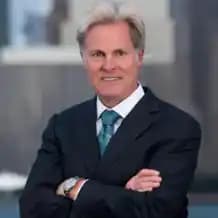 December 10, 2019 at 2:05 AM
---
July 24, 2019 at 12:53 AM
---
---
---
null
Focusing on the ostentatiousness of the location was in very bad taste. Glad that the general public doesn't get these articles. When will this industry ever learn?
Brooke Southall
Hi Null,
I'm not sure I get your point.
Are you saying that Schwab should have met at a Days Inn in Harrisburg or that as a publication RIABiz should have swept the location under a rug?
I think I know what you're getting at. Wirehouses send salesmen who really sell, sell, sell to swanky places. But is this the same? (I could see arguments both ways but see differences for sure.)
I'm going to challenge you particularly because you toss in a bit of a potshot as an anonymous commenter, not hugely transparent or intellectually courageous.
Brooke
null
Hi Brooke,
My comment has to do with the fact that the location was glamorous has nothing at all to do with the content of the conference. Details of the lavishness of the location were confusing and leave the reader in a position of trying to figure out what point the author is trying to make. Schwab can do whatever it wants, and their style has and probably always will prevent me from using them as a custodian for my firm. The extreme amount of money this cost an investment firm would undoubtedly detract from the trust the public has for our industry.
I'm curious to know if regulators would want the RIA firms who attended to disclose the soft money issues in the brochures they have to file.
I don't really understand how you are challenging me. Your site allows for anonymous posting. If you don't like it, change that feature. Regarding the comment that my post wasn't "intellectually courageous", is that really how you treat your readers? Coming from a site that blasts me daily with spam email and refuses my requests to remove my email from the list, I am amused.
Brooke Southall
Hi Null,
I appreciate you more fully explaining your point. I don't fully agree but your point is made clearly enough.
I don't want to be disrespectful to readers but I am also trying to keep the comment section constructive.
I find that anonymous commenters sometimes grind axes in ways that can set off a chain of bilious comments.
As for you not being able to unsubscribe to RIABiz Today…. I apologize if that is the case and I'm not sure why that would be. We don't send out any emails other than the day's stories so I presume that's what you're referring to.
If you continue to have a problem with that, let me or Nevin know. I won't blow your cover or get mad at you:) Of course we want to keep you as a reader, without you feeling like we're forcing it into your inbox. I hate that as much as anybody.
Brooke
Elmer Rich III
It would be more useful for Schwab to share data and evidence rather than opinions. To add our opinions:
- Wealth and population of wealthy are growing at a healthy rate.
- Many (most?) RIAs are getting ready to retire
- In all aspects of the economy "bespoke"/custom solutions of all kinds are in greater demand
- The "big box" brokerage solutions will not go away, nor is it likely their dominant market share will shrink
- Still the absolute numbers of potential customers for RIAs should rise, while the supply may not
Seems bullish to us. With all of Schwab's resources, is seems odd they would spend so much energy competition bashing rather than focusing on better serving their core client's needs. That reveals a "sales" culture bias and not a wider business strategy capability.