Charles Shapiro: We're not trying to cannibalize LPL's business ... We're trying to build a great hybrid model.
Brooke's Note: RIA custodians face it with the rollups as they win advisors that might otherwise bring assets directly to them. IBDs, at least LPL, see a similar thing happening with certain reps that are growing at a much greater rate than they are. It is creating a new and attractive option for breakaways. LPL says they are fine with being pushed out of the drivers seat as long as the assets flow in. But it'll be interesting to see what happens as these baby elephants grow into full tuskers.
Three former Morgan Stanley Smith Barney brokers whose total assets are about $350 million were seeking a full-service atmosphere and found their solution through Stratos Wealth Partners, a hybrid registered investment advisor with LPL Financial.
Stratos is among a handful of LPL firms, also including Private Advisor Group LLC and Independent Financial Partners, that have experienced dramatic growth catering to breakaways. Tampa, Fla.-based IFP saw its revenues increase by 300% in 2011 and brought on 140 new advisors. See: Amping up recruiting efforts, giant LPL firm grew its revenue by 300% in 2011.
Morristown, N.J.-based Private Advisor Group nearly doubled its assets in 2011, bringing on about 110 advisors in 2011 alone. See: How LPL's biggest branch office added $3.5 billion this year by beating LPL itself with a key service.
The three former MSSB advisors who joined Stratos last month are: are S. Craig Adams, CFP, who is working out of Logan, Utah, with his $100 million in assets under the branding of Adams Wealth Advisors LLC, and Steve Beierlein and Craig P. Adams (no relation), who opened an office together in Ogden, Utah.
What Stratos appears to have accomplished — along with the other LPL hyper-growers — is to have created a de facto new advice channel. It is one of the firms that operates within the independent broker-dealer model to offer virtual full service. It strikes a chord with breakaways who don't want to set up a brand new business but want independence and the ability to offer fee-based advice.
In just three years, Solon, Ohio-based Stratos has grown to a giant firm with $4.5 billion in assets — and $1.5 billion of that is on the firm's RIA platform alone. The firm has 125 advisors and in 16 locations. About 70% of the advisors hail from wirehouses and the other 30% come from other RIAs or insurance firms, says Charles Shapiro, managing partner of Stratos.
Horse of a (somewhat) different color
This type of hybrid RIA in the IBD market, which appears to be growing in popularity, solves a number of solutions for breakaways who still may not want to start an office from scratch, says Scott Miller, a former LPL executive who is a partner, along with Scott Collins, in the recruiting firm FirstPoint Partners LLC. See: Why an 18-year LPL rep moved most of his firm's $250 million of assets to Schwab.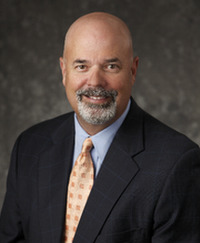 Scott Miller: There might be a
5% to 7% difference in what
Stratos can get from LPL compared
to what they'd get direct on
their own.
"There's still this hesitation among most of the wirehouse reps about taking on the responsibility of running the actual business," Miller says. "For many reps, this is a great opportunity to have more independence and still get to focus solely on growing."
Miller points out that these reps still have their own business in place which they could ultimately sell down the road if they so choose.
Advisors who join firms such as Stratos can capitalize and often get one of highest payouts because of the firm's scale, whereas if they went on their own the payouts would likely be much less, Miller says.
"There might be a 5% to 7% difference in what Stratos can get from LPL compared to what they'd get direct on their own," Miller says.
In addition, the transition assistance to join an existing group is simply easier, according to Collins. "They'll have resources to help them ease into this more quickly at a firm like Stratos."
Attractive package
For instance, Derek Bruton, managing director and national sales manager for Independent Advisor Services at LPL Financial, says his firm is different from other custodians because it doesn't compete with advisors. He points out that LPL encourages advisors to choose the best business model for themselves based on their own specific circumstances. See: One RIA's unvarnished views on Advent, Black Diamond, Tamarac, IAS, Orion and Schwab PortfolioCenter after an odyssey of test drives.
"Regardless of the model they choose, we will always benefit from our advisors' success," he says. "Partnerships with firms such as Stratos Wealth Partners present LPL Financial with the ability to offer even more choice to advisors who are looking to go independent. We want to ensure that we meet the specific needs of an advisor, and when a firm like Stratos combines its middle-office services and tools with LPL Financial's unique capabilities for handling both hybrid RIA and pure RIA business, the result represents a truly compelling package for a number of advisors."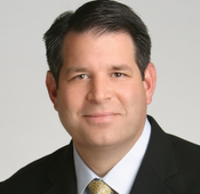 Derek Bruton: Regardless of the model
they choose, we will always benefit
from our advisors' success.
Bruton also points out that Integrated Financial Group LLC in Atlanta and Financial Advocates Investment Management LLC of Olympia, Wash., have similar models.
"Some of the success that firms like Stratos and LPL Financial have recently shared in has come out of the recognition that attracting new advisors represents a significant business opportunity and potential growth driver — particularly given the degree of disruption within the wirehouses and consolidation in the independent industry," he says. "And we've seen that many of those advisors are looking for a hybrid model."
What wirehouse advisors want
Shapiro agrees, and says that LPL and Stratos work closely together.
"We're not trying to cannibalize LPL's business," Shapiro says. "We're not recruiting within LPL. We're trying to build a great hybrid model. We help advisors get in front of LPL and LPL also directs advisors to us too."
His firm has built up rapidly in just three years when it started in February 2009. Shapiro hails from Smith Barney and says that because of his background, he understands what many wirehouse advisors are seeking.
"I think almost everyone looks at LPL first because they're the largest. We found that by being one of the top four businesses at LPL — it gives us some leverage in the process of transition support and also resources we have dedicated to support teams."
Advisors who choose his firm rather than choosing to go straight to LPL are happy not to have to "go through the torture of building their own RIA and doing all that work on their own," Shapiro says.
Additionally, advisors like having the option of keeping their assets under custody at other firms and also to continue to build equity in their business, Shapiro says.
According to Shapiro, the payout grid varies depending on various circumstances, but can range from 62% to 87%.
Back-office boost
Getting the added back-office business help was one of the reasons that Beierlein and Craig P. Adams left MSSB to open the Ogden branch.
"It made more sense to leverage the capabilities of a company like Stratos," Beierlein says. "When you look at the combination of LPL and Stratos — there are strengths we couldn't get on our own."
He says the reason he and Adams didn't become an RIA is because they wanted to focus on clients and not back-office issues.
"If I'm spending my time trying to run the business instead of taking care of clients' needs and concerns, then I'm not giving them my full attention and that's what I wanted to focus on." See: Merion Wealth Partners, Cambridge Investment Research and Mariner Holdings make hires with big-league experience.
Small-town advisor
Beierlein also says he noticed a sea change when Morgan Stanley bought Smith Barney. See: Dorie Rosenband's post-maternity return to Smith Barney shocked her into becoming a RIA.
As a longtime resident and advisor in the small town of Ogden, Beierlein says he felt that his clients were more mass-affluent that ultra wealthy — the segment Morgan Stanley Smith Barney was more focused on.
Morgan Stanley Smith Barney declined to comment for this story.
Different strokes
In addition, while the bulk of assets are fee-accounts, Beierlein acknowledges that about 30% to 35% are still commission.
In fact, those commission assets were one reason that Adams Wealth Advisors — led by S. Craig Adams— decided to go with Stratos and LPL rather than open his own RIA.
He did consider becoming his own RIA but says he wanted the flexibility of being hybrid, and acknowledges that some of his clients want commission models.
"For some clients, it's better to be able to offer them a commission product," he says. "They may have lower assets or different style of assets."
About 75% to 80% of his business is fee-based and 20% is still commission-based. See: Should I dump my securities licenses?.
S. Craig Adams feels that joining Stratos and LPL was the best step for him. "I really liked the knowledge and understanding that Stratos puts on the table," he says. "They can show a guy like me the ropes."
---
---
Mentioned in this article:
Private Advisor Group
Specialized Breakaway Service, RIA-Friendly Broker-Dealer, RIA Serving Other RIAs
Top Executive: RJ Moore, Chief Executive Officer
---
---
---