Steve Onofrio: We needed the new wealth platform to enable a new business model.
Brooke's Note: There are two things everyone knows about SEI if they are a follower of turnkey asset management programs. First is that it has been forever the giant among TAMPs. But secondly that a host of competitors has closed the gap and that SEI's own growth has remained relatively stagnant. One issue was that it didn't have a major horse in the race for big advisors. Now, arguably, it does.
After years of losing big, plum advisor prospects to companies such as Envestnet Inc., Adhesion and Genworth, SEI Advisor Network is changing with the times.
On July 1, the TAMP institution in Oaks, Pa. will be unveiling a new wealth platform, called the SEI Wealth Platform, which will allow advisors greater flexibility in choosing unbundled assets and purchasing non-SEI mutual funds and ETFs. The platform will also include an upgraded technology offering.
"I think it's absolutely a new offering for the marketplace," says Steve Onofrio, senior vice president at SEI, who is heading up the project. See: SEI turns a big corner but Genworth is still the big asset gatherer.
The hope, says Onofrio, is that the new, more flexible platform will entice the larger, more sophisticated RIAs to both stay on the platform and, more controversially, attract to SEI advisors who may currently be going with an Envestnet or a Tamarac and Schwab combo.
"We needed the new wealth platform to enable a new business model," he says.
No cigar?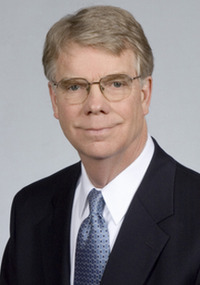 Dick Smith: They've probably come to
the point where they've built something
good, but they're so far behind
in doing this.
While the changes are a move in the right direction, it may not yet be enough. Additionally, some advisors have said they're turned off by SEI's requirement that it serve as custodian for all assets.
What is SEI offering?
For years, SEI Advisor Network, which has $32 billion in assets and serves 6,000 advisors, has been losing clients to companies offering more flexibility and choices. See: TAMP assets came easily to Genworth, Envestnet and Loring Ward in 2010 and the fourth quarter sizzled.
"Our organization has been moving in this direction for awhile," says Onofrio.
The new platform will offer advisors an open investment architecture, allowing them to either opt for an SEI investment package for all or some of their assets or pick and choose managers for a portion of assets. In addition to SEI offerings, advisors will also be able to purchase any non-SEI securities, mutual funds and ETFs for either a fee or a revenue-sharing agreement.
In doing this, SEI will also expand its custodian offerings to access non-SEI assets. That custodian system will be integrated with an upgraded technology system, which means that there will be fully aggregated account information and portfolio management. The system will allow advisors to have all their rebalancing, management, reporting, and even, eventually, customer relationship management, systems in one place — saving time.
"It's a really important move for us," says Onofrio.
SEI rolled out the new platform to 85 smaller advisors this past fall and will put five large advisors, including Tilson Financial Group Inc. in Watchung, NJ,, on the platform, which is still in beta, on July 1. A full rollout to all advisors will happen over the next three months and will cost about 15-20 basis points with additional transaction fees for securities and mutual funds.
"It's a definite enhancement. It's all good," says Bob Tilson, principal of Tilson Financial. Tilson, who has about $80 million assets with SEI, says he'll consider moving more assets over to the platform if it works as well as hoped.
Alternate scenarios
Onofrio is proud of the new platform and believes that if SEI had it two years ago then Smith never would have taken assets and left for Adhesion.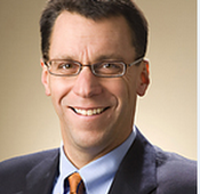 Chip Roame: Higher-end advisors already have
solutions for technology.
Smith says that's possible, but adds that SEI has been promising changes such as more flexibility for years — and nothing ever came from it.
"If they had all this two years ago, we wouldn't have left," he says. In fact, Mark Smith (no relation), managing principal of the Capital Advisory Group, says that he has scheduled a meeting with SEI to get a presentation on the new platform.
Both Smiths say it's unlikely they'll move too many assets back to SEI. "We've come too far in another direction," says Dick Smith.
Mike Stier, president of Adhesion Wealth Advisor Solutions Inc., doubts his firm will lose many assets to the new and improved SEI, saying its platform is still "pretty basic stuff" that Adhesion rolled out more than six years ago.
"It is probably still fairly far behind what our platform does," he says. See: Little-known Adhesion's big RIA wins less surprising when underlying pedigree is considered.
Additionally, a proprietary custodian is not going to appeal to high-end RIAs, who want access to the top custodians, says Stiers. "That's not going to fly in the independent RIA space."
Will it appeal to large RIAs?
Onofrio says the goal is for SEI to expand its business and target high-end and large RIAs. However, many of the biggest RIAs already have custodian arrangements and technology platforms and may not be looking for an out-of-the-box solution.
Chip Roame, managing principal of Tiburon Strategic Advisors, (and a board member for Envestnet) says the move is a step in the right direction. The investment offerings will help attract upper-end advisors, he says, but not all the aspects of the new platform will necessarily appeal to large advisors.
"The broader technology platform, though, probably plays more to their traditional midsize financial advisor market, who may want technology and product from one place. Higher-end advisors already have solutions for technology," he says.
Open field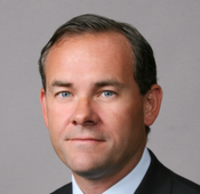 Bill Crager: It's a challenge to
take a book of business and
move from one custodian to another.

"Some providers still operate in a closed-architecture system and believe that the benefits of their overall service will outweigh the flexibility and choice provided by open systems that integrate best-in-class technology. Over the years, however, the industry has been trending towards open-architecture systems," says Stuart DePina, group president of Envestnet-Tamarac.
Many advisors also already have relationships with custodians and moving to a different custodian requires a large disruption, says Bill Crager, president of Envestnet Inc. "SEI has a great thing [in serving as a custodian], but it's a challenge to take a book of business and move from one custodian to another," he says.
For those reasons, Dick Smith sees this new platform appealing more to the breakaways than the entrenched firms.
One-stop shop
Onofrio disagrees. An in-house custodian and integrated technology allows advisors to be as efficient as possible. There's "not a good business reason" to have multiple custodians or technology platforms, he says, when SEI can offer it all in one place.
"Our goal is to get advisors out of the tech business and back in the advisory business," he says.
And, it certainly works for many advisors. Many of SEI's clients, though, are associated with or connected to an independent broker-dealer, because those are often the firms interested in a turnkey solution to the back office and investment management aspects.
Genworth Financial Wealth Management has nearly 80% of its clients affiliated with an IBD, says senior vice president Mike Abelson. And, though Genworth has offered an open investment platform in addition to its packaged offerings, nearly 75% of the advisors use a packaged strategy. Genworth's custodian also houses just 60% to 70% of client's assets, says Abelson.
While it's yet to be seen if those things will appeal to high-end RIAs, Onofrio says that after the rollout a marketing team will begin to target those firms. So far, there has been no official announcement or marketing effort for the platform.
---
---
Mentioned in this article:
---
---
---
Stephen Winks
There is a terrific need for innovation in simplifying the delivery of advisory services. Adhesion's success is based on its responsiveness to advisors, while custodians and large TAMPs are largely selling the capabilities they have in a vacuum of what advisors need and/or require.
In the absence of simplifing, expert, comprehensive advisory services support, incremental advances in advisory services support unnecessarily complicate the business.
Dick Smith is absolutely correct, there is a lot of hyperbole in the industry, especially in advisory services. Wouldn't it be nice if advisors and their client's could rely the continuous comprehensive counsel supported by a broker/dealer or custodian. It doesn't exist. B/ds and custodians don't want the fiduciary liability and the poor advisor must bear the burden alone. One of these days, someone will be in the game with the advisor, for the benefit for all. Uncommon expertise in the brokerage and custody worlds is required which may tip the scales in the direction of Adhesion-like firms which have independently created critical mass, are unconflicted, and have not ax to grind other than what works best.
SCW