Leon LaBrecque's firm got nine new clients last week alone by positioning itself to win the wave of automotive pension assets
Brooke's Note: There was a time when automobiles were made in dark satanic mills and the pension assets of the employees making them were managed in tall, non-descript buildings, mostly in cities with no night life (I know. I went to college in Hartford, Conn.) Unthinkable was that a bunch of brandless mom-and-pop advisors in Main Street locations would get their shot with these assets. Over the years though, these old line pension plans have crumbled and entered the 401(k) and IRA realms. But some of the biggest, richest prizes have been holdouts. Now these companies are capitulating to market forces. RIAs are now more poised than ever to scoop up these assets and this article gets to why this is the case.
There are 42,000 General Motors Co. retirees that have the rare opportunity for a retirement "do-over" with their combined $26 billion and, for the first time, RIAs will get a crack at managing these assets — and for dessert they may get a crack at a similar pot of money in motion as Ford Motor gets set to follow its rival down this pension path.
GM is terminating its defined pension plan for retirees which means dramatic changes for salaried retirees many of whom were executives, whose pensions have always been overseen by the giant corporation.
Salaried workers who retired between Oct. 1, 1997, and Dec. 1, 2011, may now elect to take their retirement in the form of a lump sum that could range anywhere from $200,000 to close to $2 million.
Stage set
GM retirees have until July 20 to make their choice. Retirees can elect to continue their monthly annuity payments with The Prudential Insurance Company of America, add spousal benefits to their annuity or take a lump-sum payment. See: Is Hartford Financial's market exit a death knell for the annuity crowd or just more Hartford haplessness?.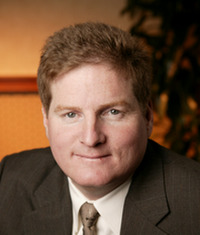 Pat McClain says that 95% of
prospects who have been to his
office before or met with advisors
before will become clients.
"The size of the transaction alone makes it unique within corporate America and the pension industry," Byron Beebe, U.S. retirement consulting market leader for Aon Hewitt, a Chicago-based human resource firm, said in a statement. "By the end of the summer, the stage will be set for billions of dollars of plan assets to be liquidated and lump sums paid to electing participants."
Ford Motor Co. says it will release details of its new pension plan to salaried retirees in August. While both GM's and Ford's massive pension overhauls affect only salaried retirees, industry leaders say it's just a matter of time before GM and the United Auto Workers Union hash out similar deals for union retirees which could set the stage for even more assets in play.
Widespread
"Those who now maintain well-funded pension plans are able to take advantage of opportunities which allow them to transfer risk away from company balance sheets," Beebe said in the statement. "We expect a continuation of pension settlement and de-risking activities like those recently announced by Ford and GM."
According to Aon Hewitt's 2012 Hot Topics in Retirement survey of 500 employers, there is increased interest in de-risking and pension settlement activities. The analysis showed that 35% of companies were very or somewhat likely to offer lump sums in 2012, and 19% were likely to add or liberalize lump sum options.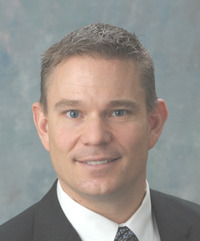 Jeff Ivory: This is an opportunity
for our industry to shine and
to differentiate ourselves from the other
commission reps who just want to
generate commission.
RIAs' gain
There is no question that RIAs have a huge opportunity to gain assets as companies change their pension plans, says Pat McClain, an advisor with Sacramento, Calif.-based Hanson McClain, an RIA with about $1.4 billion in assets that began building a niche with AT&T workers 20 years ago. Companies in all industries are drastically changing their retirement plans, presenting a huge opportunity for RIAs to manage some of these assets.
"Many telecommunication companies with defined-benefit plans are going through similar changes about freezing the defined- benefit plans or offering lump sum payments," McClain says. "It's happening in all industries. There aren't going to be many industries left with defined-benefit plans." See: DC Current: Bob Reynolds spoke on retirement reform, but what he left unsaid was more interesting than the speech.
The slow and steady approach is always successful, says McClain. Of his RIA's $1.4 billion in assets, about $700 million comes from the telecom industry. For instance, his still hosts about 45 meetings with AT&T employees each year.
That niche has become such a big business that the firm created another company, Hanson McClain Retirement Network, which manages more than $10 billion in assets. This firm has relationships with 12 different broker-dealers and hundreds of advisors.
As part of that business, Hanson McClain advisors teach the network's advisors to build niches with AT&T employees as well as those in gas and electric companies, and Hanson McClain earns about 20% of revenue from the advisors.
Giant wave
The opportunity for RIAs is unprecedented says, RIA Leon LaBrecque, chief strategist and founder of LJPR, a Troy, Mich.-based RIA managing about $450 million in assets. About 40% of LaBrecque's clients are in the automotive industry, and he has spent years building up his client base.
LaBrecque's patient hard work is paying off. Last week alone, his firm got about nine new clients. LaBrecque's firm carefully analyzes each retiree's options, asking pointed questions about the retirees' health, expenditures, debt and family circumstances.
"This is a gigantic wave in our industry," he says. "You'll see one of the biggest waves of money in motion," he says.
Lump sum not always the answer
Even though encouraging clients to get the lump sum provides RIAs with the most immediate financial rewards, LaBrecque says his advice varies depending on the case. So far, LaBrecque has advised 40% of GM clients to take the lump sum and the remaining 60% he's advised to keep the annuity payment.
LaBrecque has advised clients who have significant health issues to take lump-sum payments.
"The health factor is something a lot of people are ignoring," he says.
LaBrecque is encouraging anyone born before 1936 to take the lump sum payment because it will give them a lower tax rate. He's also encouraging GM retirees who have other jobs to take the lump-sum payment. One of his executive clients has another job earning about $250,000 ,and was offered a lump sum of $1.2 million from GM, and he advised him to take it.
Honesty rewarded
Even when LaBrecque has encouraged retirees to continue with the annuity, many of them have decided to move over additional assets for him to manage.
"It's a very interesting side-effect," he says. "I've gotten much more money when I've told people to stay with the annuity. They give me their other assets because everyone else wants to sell them another annuity. That's the benefit of being a fiduciary: The people pay you back because they trust you."
Chance to shine
LaBrecque says a number of brokers and insurance agents try to sell retirees another annuity. By his math, the Prudential annuity is low-cost and a great deal for retirees.
"The Prudential annuity is about as low-fee as I've ever seen," LaBrecque says. "They created a great annuity. You've got all of these people trying to sell annuities and replace the Prudential annuity, and it doesn't make any sense at all."
Retirees are certainly being hit up by annuity companies, agrees Jeff Ivory, an advisor at Stonebridge Financial Partners LLC, a Bingham Farms, Mich., firm that manages some $300 million in assets. He's an advisor with LPL Financial, and manages about $100 million on his own. See: Study: Variable annuity providers show some gains in tackling RIA market.
"They're getting pounded by annuity sales," Ivory says. "If the client needs an annuity, they should keep it in its current form. RIAs need to know that the commission world is looking at this with a flashing light and for those of us who are on the fiduciary mantra, this is an opportunity for our industry to shine and to differentiate ourselves from the other commission reps who just want to generate commission compared to those of us who want to generate real advice."
Ford opportunity starts now
Ivory says that even though Ford hasn't released its retirement options for its salaried retirees, this is the perfect time for advisors to start meeting with prospects.
Ivory actually used to work at GM, and his client base is about 30% automotive. He spent years holding workshops inside the plant shops and believes the workshops were crucial to building his niche.
"I think advisors need to get out there and start talking with Ford employees. Advisors have a huge opportunity to open up the lines of discussion," he says.
It's important for advisors to be patient and spend time with prospects even before a payout has been announced, Ivory says. He's held many meetings for retirees and has also met retirees through other clients.
Persistence pays off
McClain maintains after all of these years, that it's crucial to develop relationships with prospects well before they're in the position to make a decision regarding assets. For instance, he says that when prospective clients needing to make an important retirement decision, typically 95% of prospects who have been to his office before or met with advisors before will become clients. However, that percentage falls dramatically to 50% for prospects who have never met the advisors before.
"We realized that if put time and energy into helping these people, they'll retire at some point, and hopefully they'll consider using us," McClain says. "We constantly carry on marketing campaigns to target these company employees and the idea is that we're always willing to offer our help so that when the time comes they'll consider using us as their investment advisory firm."
McClain predicts that the advisors near GM and Ford plants who have been working with employees over the years will be the ones who will gain the most assets.
"Every firm is going to target these employees, but the guys who will win are the ones who have been there for years constantly helping people," he says. "The advisors who will do the best over a long period are the ones who always do what's in the best interest of the clients."
---
Mentioned in this article:
Allworth Financial
Mergers and Acquisition Firm, RIA Serving Other RIAs, Advisory Firm
Top Executive: Scott Hanson and Pat McClain
---
---
---
Summer
The General Motors (NYSE:GM) Pension Buyout plan, announced on June 1, stated that GM plans to cut their pension liability by an expected 26 billion dollars. Select salaried U.S. retirees will be offered a lump-sum, with other retirees being offered a monthly pension payment. Making this decision will involve considering initial eligibility and a full understanding of the two options, including the consequences therein. Consulting a qualified financial advisor is suggested. For more information, including a free white paper, on the General Motors Pension Buyout, please visit http://www.gm-pension-buyout.com. The decision deadline will be July 20, 2012.
Jenny Goren
It appears that Ford Motor Company has paved the way for GM's decision to likewise cut pension plan liabilities. On June 1, GM laid out its plan to offer select U.S. salaried GM retirees a lump-sum payment option, while other retirees are able to participate in recurring monthly pension benefits. Please review the information at the following website for more details: http://www.youtube.com/watch?v=32ZRne7AoTQ&feature=youtu.be. Since the deadline is July 20, 2012, it is suggested that any final decisions be prepared with a qualified financial advisor before making any changes to your current pension plan arrangements.