Steve Prostano: [SFOs] still don't want to invest in the business.
Brooke's Note: One trend we've written about in recent years is how single-family offices have been joining forces and overheads to become multifamily offices. See: Smelling blood on Wall Street, genteel family offices are using the 'S' word, study shows. This is a good idea for many because SFOs often start out as a bookkeeper for a rich family and morph oddly from there. The danger of merging to become MFOs is that they may just become bigger, dysfunctional organizations while giving up the independence that they cherished. With that in mind, you'd think an SFO would be pretty psyched to join forces with a venture within a massive RIA majority-owned by a prestigious law firm and run by a financial services veteran. That's what this article examines.
Wilmer Cutler Pickering Hale & Dorr LLP (WilmerHale) is making a play to manage and acquire family offices by stepping in as their outsourcer — with a creative fee arrangement.
The mammoth Boston- and Washington-based law firm is launching a platform through Silver Bridge Advisors LLC, its subsidiary RIA with $3.3 billion in assets under advisement, aiming at the relatively green-field opportunity of providing Envestnet Inc. or Fortigent, LLC services to the enterprises that may need it most. See: How Fortigent got $50 billion on its platform by treating an RIA pain-point.
In June, Silver Bridge's multi family office division will debut a technology, controls and services platform targeting single offices with an unusual twist: Silver Bridge will discount its fee in exchange for a small equity stake. The deal was first announced today by Silver Bridge.
In 1988, Hale and Dorr LLP of Boston established a subsidiary as a registered investment adviser. Initially known as Haldor Investment Advisors LP, it later became Hale Dorr Wealth Advisers LLC. In 2004, Hale and Dorr merged with Washington-based firm Wilmer Cutler & Pickering.
In 2008, the RIA subsidiary became Silver Bridge. WilmerHale has 12 offices, 1,000 attorneys, 2,500 employees and $1 billion in revenue.
Higher fees, more-customized services
Single-family offices "still don't know how to run the business and they still don't want to invest in the business," says Steve Prostano, chief executive of Silver Bridge. With that in mind, the a lawyer, CPA and former president and chief operating officer of JPMorgan Chase & Co.'s global asset management division, believes Silver Bridge has a deal that may prove irresistible to some family offices that want to avoid merging with other single-family offices yet still desire scale and a larger pool of expertise.
Silver Bridge will charge an asset-based fee for investment-related services, while what it terms "human and social capital" services — such as family leadership, governance and development, and consultation on the family business.
Though he declined to disclose the fees, Prostano allows that they will be higher than what players such as Fortigent LLC or Envestnet Inc. charge. But Prostano also says they'll be getting a far different, more customized service. Silver Bridge currently serves 28 families.
While the equity deal is expected to appeal to only "a small sub-segment of the market," according to Prostano, the larger universe of potential clients is tantalizing: There are an estimated 3,000 to 3,500 single-family offices in the U.S., according to The Family Wealth Alliance in Wheaton, Ill. a consulting and research firm catering to wealth managers.
What's more, FWA estimates that the market for single-family offices looking to outsource investment services is approximately $750 billion.
"We're not taking an investment consulting offering and rolling it out to 5,000 RIAs. That's not our model," says Prostano.
Silver Bridge will bring to the table its lengthy experience, the reputation of its parent, 52 employees and deep pockets.
"Having a well-capitalized parent firm [in WilmerHale] is also a comfort to many people," he says. "This is a big decision [to partner with another company to serve the multigenerational needs of ultra-affluent families]," See: Family Office Exchange is betting that RIAs and the ultra-affluent can't get enough of each other.
Prior to Silver Bridge in 2006, Prostano was president and chief operating officer of Atlantic Trust Private Wealth Advisors, a $17 billion private wealth management division of Invesco Ltd.
Varied needs
The model chosen by Silver Bridge appears to make some sense, though the family office market is quirky and notoriously hard to get a handle on.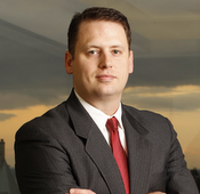 Shirl Penney: I do think there
is a nice outsourced market to
be had for $50 million- to
$300-million-type families.
Shirl Penney, CEO of Dynasty Financial Partners, says his company does some servicing of multifamily offices, and he can imagine a company doing more in this market.
"If you had 100 family offices lined up and asked what they do, you'd get a different answer [from each]. They really are bespoke and custom to the needs of the family. I do think there is a nice outsourced market to be had for $50 million- to $300-million-type families that may need family office services or who want to cut back on current services and outsource them as they just don't have scale and size to often justify a stand-alone offering."
San Fran exec brought on board
To better design and build its platform, Silver Bridge is looking at enlarging its footprint and making key hires.
Currently, it is concentrating on building up its two-year-old San Francisco office and has future plans to expand to New York, Chicago and Florida, according to Prostano. In addition to San Francisco, Silver Bridge currently has offices in Boston and Berkeley, Calif.
In March, Silver Bridge hired Bradley Fisher as managing director, family office advisory services. Fisher, a well-known Bay Area executive, was chief executive and investment officer for Springcreek Advisors LLC, a Marin County-based RIA and multifamily office, from 2006 to 2011. He then co-founded the private investment firm Featherstone Holdings LLC.
Fisher will be a key player in building up the SFO platform and providing expertise as a strategic consultant to clients of its family office partners nationally, Prostano says.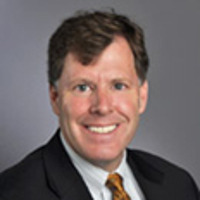 A well-known Bay Area exec, Bradley
Fisher will be a key player
in building up Silver Bridge's new
platform.
Silver Bridge is also expecting Fisher to help build its business in San Francisco, a market that already accounts for approximately one-third of the firm's assets.
Fisher sees "big opportunity" to add clients from wealthy families and Silicon Valley and Bay Area entrepreneurs. The firm's new single-family office platform, he contends, can be a true differentiator compared with rivals' simply pitching investment management expertise.
Outsourcing mindset
The market for outsourced services in the broad financial advisory market has been brisk in the last few years — as exemplified by the mergers-and-acquisitions action surrounding companies such as Fortigent, CTC Consulting, Envestnet and Black Diamond (An Independent Business Unit of Advent)":https://www.riabiz.com/d/70084.
The rise of Dynasty Financial Partners can also be said to be a function of this outsourcing mindset. See: Can the new Envestnet-Tamarac Godzilla take on the Advent-Black Diamond King Kong?.
The market for outsourcing services to single-family offices also appears poised to take off. Indeed, according to a study released last month by the FWA, of 50 firms providing "external chief investment officer services," aggregate taxable assets under advisement topped $550 billion last year, and the mean size of taxable assets per firm rose from $9.8 billion in 2010 to $11 billion in 2011.
Customers for the outsourced services offered by firms participating in the survey include not just SFOs, but also wealthy private families, investment consultants, managers of managers, separate-account managers and multifamily offices.
Hundreds, not thousands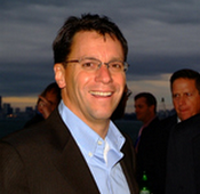 Chip Roame: I see the single-family
office market as often overhyped by
many.
Silver Bridge will face stiff competition from such formidable investment-consulting firms as Cambridge Associates LLC, Hirtle Callaghan & Co. and CTC Consulting. See: An $18-billion RIA tacks on a $24-billion U.S. Trust cast-off [CTC] as the grab for UHNW magnets continues.
"Silver Bridge Advisors is an impressive RIA," says Charles "Chip" Roame, principal of Tiburon Strategic Advisors LLC. "I see the single-family office market as often overhyped by many, often with no data. I believe that there are not as many SFOs as I see quoted, as I often see RIA names listed as the attendees at such conferences. I do think this would be Fortigent's target market. Fortigent came out of Convergent — then some other name — so in many ways it's parallel to Silver Bridge, trying to sell itself as a research/operations shop for other firms. And Fortigent has done very well. But remember, they only have 50-100 clients, not hundreds or thousands." See: How Fortigent got $50 billion on its platform by treating an RIA pain-point.
Built for scale
Envestnet has SFO and multifamily office clients that use its platform for capabilities including access to asset management, trade administration, partnership accounting and performance reporting, according to James Lumberg, executive vice president and managing director at Envestnet. See: Envestnet and other TAMPs keep the asset train rolling in the first quarter.
Culturally simpatico
Those RIAs are indeed well positioned, said Robert Casey, the FWA's senior managing director for research.
"Multifamily offices should have an advantage here, and are [already] active SFO outsource providers," he says. "They are culturally simpatico with single family offices, and usually have an extensive menu of family office services already on the shelf. "See: Wells Fargo targets tempting but treacherous UHNW market with Abbot Downing launch.
Full menu
In Silver Bridge's case, its multifamily office division is targeting families who typically have $10 million or more in investible assets and on average have liquid assets of about $75 million, according to Prostano.
The SFO platform is designed to leverage Silver Bridge's own technology platform, which the firm describes as "a combination of third-party applications [and] proprietary capabilities" and offer family offices such services as financial operations, reporting and administration; compliance, and human resources procedures.
Financial services on the platform encompass integrated planning, consulting and investment management, including both open architecture and proprietary investment products.
"We saw that families with or without a family office are looking for customized services with a consultative approach based on their needs," Prostano said. "We also saw that many single-family offices want to enhance their services and defray costs by opening doors to other like-minded families, but hit a ceiling as they were going to an MFO level, so we thought bundled outsourced services would be attractive to them."
Silver Bridge is currently "custody neutral," says managing director Allison Taff, who heads up strategic planning and marketing for the firm. But, Taff adds, Silver Bridge has begun to "work more closely with two custodians that are leaders in the family office space and we think our relationship with them moving forward is promising on many levels." Although Silver Bridge declined to name the custodians that it is working with, Fidelity Investments has stepped up its efforts in this area. See: Fidelity is winning family office assets at a terrific rate.
State Street Corp. has virtually its entire RIA custody effort centered on family offices. See: State Street's semi-secret success in the RIA custody business.
Fees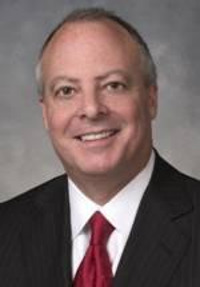 Brian Hughes: I don't think anyone
has figured out how to charge
to build infrastructure in a family
office and maintain margins.
The fee for families who want to pay an annual fixed-price retainer for both investment and professional services will not fluctuate based on the market, Prostano says. "If their assets went up from $25 million to $30 million, our fee does not change," he explained. "An up market is beneficial to the family, and a down market benefits Silver Bridge. By leveraging our platform, the fee they are paying typically helps to reduce the cost of their existing family office."
Alternatively, the retainer fee will be discounted in exchange for Silver Bridge's taking a small minority interest in the SFO or multifamily office, Prostano says. Those family offices that Silver Bridge takes a stake in will also receive additional benefits such as management expertise and marketing support, he adds.
Smart move
The potential market for outsourcing to single-family offices has not gone unnoticed by other advisors, including Fieldpoint Private Bank & Trust, the fast-growing Greenwich, Conn.-based private bank and wealth management firm which has begun providing to SFOs outsourced chief investment officer functions, including aggregation and reporting, as well as research and due diligence; wealth transfer, tax and estate planning and family education services. See: Bank founded by ex-Merrill chiefs spurs RIA arm to $3 billion after hiring a former Citi chief as CEO.
"We're seeing a huge need for these services," says John Palazzetti, director of private banking and advisory for Fieldpoint. "It's clearly been a hot-button issue facing wealthy families."
Veteran family office executive Brian Hughes, who opened his own consultancy firm, Philadelphia-based Hughes Growth Strategies, this year, agreed, calling Silver Bridge's SFO platform "a very smart move."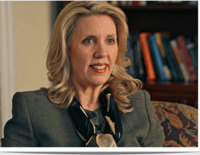 Lisa Gray: The danger is …
not being able to tie a
family's organic wealth and needs together
in a seamless way.
"I don't think anyone has figured out how to charge to build infrastructure in a family office and maintain margins, and clients are looking for institutional due diligence and investment solutions," Hughes says. See: An $18-billion RIA tacks on a $24-billion U.S. Trust cast-off as the grab for UHNW magnets continues.
Proceed with caution
Other industry observers concur, but also warn that the nascent market needs to be skillfully navigated.
"This is very much in line with the way the industry is evolving," says Lisa Gray, founder of Graymatter Strategies LLC and author of "The New Family Office: Strategies for Consulting to the Affluent."
"It's very difficult for families to balance cost and efficiency for the service needs they require," Gray says. "If done well, the platform idea could work, but the danger is putting too much focus on traditional wealth management areas and asset allocation and risk management, but not being able to tie a family's organic wealth and needs together in a seamless way that I'm not sure exists today."
Smaller, better
Many single-family offices were expected to merge in the wake of new regulations imposed last year by the Dodd-Frank legislation, but instead have chosen to partner with multifamily offices, says Phil Strassler, partner with SFO Advisor Select LLC. See: The 7 government actions that could reshape the advisory business in 2011.
"It's all about partnering," Strassler says. In a presentation for one of his clients, he listed more than a dozen "SFO partnering needs," including investment policy development, investment manager due diligence and selection, developing benchmarks, custodian selection and oversight. and consolidated performance reporting.
But single-family offices value privacy for a reason, Strassler added, noting that "SFOs don't like you knocking on their door."
Strassler also cautions that larger RIAs trying to solicit single-family clients may not want to flaunt their size. "Smaller boutiques or trust companies can customize more easily," he notes. That's an advantage because "customization and scale are like oil and water for an SFO."
A big need
It's an approach that makes sense, said Michael Kostoff, the former executive director of the Corporate Executive Board Co.'s VIP Forum specializing in wealth management who is now managing partner of the Kostoff Group, a Washington-based consulting firm.
"The best path to success when a firm is expanding geographically is to hire someone from that market who really knows that market who is amenable to your process and can bring a network and a book of business," Kostoff says. "You also want a value proposition that is different from what already exists in the market."
The outsourcing platform appears to be such a proposition, according to Kostoff.
"I think single-family offices need outsourcing as much or even more than anybody as they face greater complexity, higher expectations of clients and more costs associated with more-demanding regulation."
Brooke Southall contributed to this article.
---
---
Mentioned in this article:
---
---
---
Elmer Rich III
It's a shame our industry is exclusively sales-oriented and not business planning or market development oriented. How many senior leaders even have MBAs? We haven't met one.
It would be useful to have market sizing and market share data, just at the most basic business planning and analysis level. Intuitively, we sense growth but we don't know if these "green shoots" represent a single "plant" or a new market/"ecosystem."
Jeff Spears
Another business model trying to address the problem of economies of scale using outsourcing.
I agree with the premise, but remained challenged by what the clients, with the assets, are willing to pay.
I hope Siver Creek solves that!