Rene' Nourse: Creating the brochure, I wanted to make sure there were women and people of color represented.
Brooke's Note: We all hear about the lawyer who got into the business to foster justice — but defended corporate polluters, or the doctor who wanted to help sick people but was told who to help by an insurance company. The financial advisory business has more than its share of disillusioned professionals — advisors who wanted to help struggling people sort out financial challenges. And then they were told that it would be better to help rich people whose struggles are hardly life or death. Here is an advisor who has decided not to give up on her ideals — even though it meant giving up a corporate family she really liked.
Advisor Rene' Nourse felt her clients were not so welcome at Morgan Stanley Smith Barney LLC — and that left her in a bit of a pickle with the wirehouse that she had remained loyal for years.
The problem was that the color of her clients' $100 million of advised assets was increasingly viewed as the wrong shade of green.
30 years, 300 clients
Nourse, 57, a 30-year industry veteran who was at her previous firm for 12 years — the bulk of that at Smith Barney — has about 300 clients. If you do the math, that means the average client only has about $300,000. The euphemistic name for these people are the mass affluent but by wirehouse standards, these clients are merely the low end of the high end.
This put Nourse increasingly at odds with MSSB.
"I focus on mass-affluent instead of the uberwealthy — which is where the industry and the wirehouses have all gone. The uberwealthy just wasn't my marketplace," she says.
Refuge from sharp pencils
The good news for her was that newfangled business models have emerged with a broader vision of what an attractive client looks like. One of them is CONCERT Wealth Management Inc. and that's where she landed. She is the second high-profile woman advisor to recently find refuge in this San Jose, Calif.-based company. See: She settled with Merrill Lynch over discrimination, loved Merrill again for years but then bigger problems arose.
Nourse was named a Five Star Wealth Manager, ranking her within the top 2% of wealth managers in the Los Angeles area by an independent group, in 2011 and 2012.
Nourse opened her own CONCERT office under the brand of Urban Wealth Management based in El Segundo, Calif. She has a handful of clients whose assets are below $100,000 but many of them have assets of between $500,000 and $3 million. She believes that MSSB was pushing out smaller clients.
Morgan Stanley Smith Barney did not respond to e-mails seeking comment.
Diversity-minded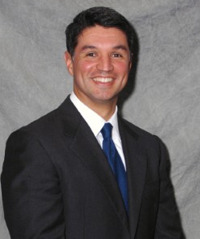 Felipe Luna: It's definitely deeply personal.

If the wirehouses thumb their noses at mass-affluent assets, CONCERT's founder and CEO Felipe Luna says he embraces those clients. Luna, who is Hispanic, says he's also thrilled that Nourse, who is an African-American, brings diversity to the firm.
"One of our goals for the firm long-term is to introduce diversity to the marketplace," Luna says. "I think her background and high level of success as a financial advisor stands on its own. She brings some additional diversity to our firm as a managing director of the [El Segundo] office."
Luna and his wife, Elizabeth, who also is Hispanic, are working hard to build a diverse company, he adds. "It's definitely deeply personal," he says. "It's not to the exclusion of anybody but it's more about celebrating the fact that our country was built on diversity. I think it brings benefit to the organization."
Thinning the herd
Over the years, Nourse steadily grew her client base of mass-affluent clients. While the firm was owned by Smith Barney, she felt her client base was acceptable, but says she felt pressure to focus on larger clients once the merger with Morgan Stanley went through.
For instance, although Nourse received 20% payouts for clients whose household assets are less than $100,000, she felt the writing was on the wall and that the payout for small clients might be eliminated. Nourse says that a business directive published this year encouraged advisors to open as many accounts with $250,000 or more in assets as possible.
"I didn't get the sense that I was being pushed out," she says. "My manager was awesome and did everything he could to support me in my business. However, it was clear that the smaller guys, which I believed to soon be those with less than $250,000, were not going to be receiving the bells and whistles that they were accustomed to in the past."
For instance, Nourse says, before the merger with Morgan Stanley, Smith Barney clients with $500,000 or more were considered "Reserved" clients and received certain benefits, such as annual account-fee waivers. But once the merger happened, the threshold was pushed to $1 million.
"It was hard to tell a client that the benefits they used to enjoy were being taken from them," she says. "In effect, they weren't considered 'special' anymore. And, frankly I could see that happening eventually with clients with less than $250,000. A lot of my clients were being pinged by all sorts of fees. I wanted to be in better control of managing clients' expectations. I wanted to offer a broader platform." See: Independent-within-Smith Barney breaks away after hitting wall.
Smaller accounts squeezed out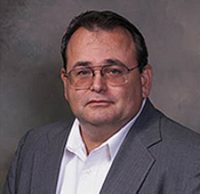 Frederic R. St Laurent Jr.: I
can understand the wirehouses' move, but
by the same token, I don't
want to be told who I
can work with.
Recruiter Frederic R. St Laurent Jr. of Knightsbridge Advisors Inc. says there's no question that wirehouse advisors are pressured to focus on larger clients.
"You have to work just has hard for a client with $1,000 as you would with a $10 million client," he says. "To go after low-hanging fruit can work you to death. I can understand the wirehouses' move to do that. But by the same token, I don't want to be told who I can work with."
Everybody loves Chuck
Nourse says once she realized her mass-affluent client base wasn't going to be successful at MSSB, she began thinking of other options. Nourse's first glance at the RIA arena came when she got a phone call from a Charles Schwab & Co. recruiter more than a year ago. She accepted an invitation and went to a meeting there and instantly fell in love with Schwab.
"I really liked what I heard and realized I could do this. I thought to myself that this could work for me," she says. See: Schwab Advisor Services is nearing $800 billion of RIA assets but analysts are split over whether it can continue to dominate.
Since Nourse liked Schwab, she decided to use them as her custodian. She feels Schwab has a strong brand name to clients as well. "Everyone knows that you can talk to Chuck."
But before Nourse made her final decision, she also considered Ameriprise Financial Services Inc. and LPL Financial. She decided not to go with LPL because she felt she couldn't brand her own firm the way she wanted.
"The mass-affluent [investor] is very brand conscious, and I wanted to go somewhere I could brand myself."
She is building out her brand at Urban Wealth Management and can easily take on another three CONCERT advisors in her office.
Unapologetically urban
"Typically, when you think "urban," you think of a city with very diverse residents, and I want a practice with very diverse clients. Even as I was creating the brochure, I wanted to make sure there were women in there and people of color represented. That's who I am marketing to and that's who my clients are. Some people might be put off by that."
Nourse believes she feels she has an advantage gaining clients in the African-American community and also attracting female clients. See: Why women just aren't buying what financial advisors are selling.
"At the end of the day, the person who has your best interests at heart — whether they are green, yellow or purple — is the person you're going to choose. Clients want someone who understands them as a person. We know our clients."
Building out planning
Another reason Nourse wanted to enter the RIA arena is so she can expand her practice to offer traditional financial planning services.
"Now, someone can hire me to give them advice on a certain project and that's a revenue stream I look forward to developing," she says.
---
Mentioned in this article:
---
---
---
Kelsen
A firm like CONCERT sounds like it could have been a good resource for René. But what advisor…with a mass-affluent client base needs just 'middle office' solutions.
A fully comprehensive cloud solution includes: CRM, lead generation, rebalancing, financial planning, trade order management, opportunities tracking, email and social media with complete archiving, complete ability to securely share emails, calendars network folders and tasks, fully automated and unified document management, choice of custodian and platform solutions (TDAmeritrade, Fidelity, Schwab, PAS, Genworth, Envestnet and SEI), full transition support and training…..for IARs or RIAs.
Who offers this….Dynamic Wealth Advisors.