On his D.C. sojourn, Neil Hokanson discovered firsthand how 'rumors are traded like bootleg whiskey on the black market.'
"Never doubt that a small group of thoughtful, committed citizens can change the world. Indeed, it is the only thing that ever has." — Margaret Mead
Chris Cannon used to be the furthest thing from an activist you could imagine.
The chief investment officer and chief compliance officer of FirstTrust, an RIA managing about $150 million of assets out of Daytona Beach, Fla., had never raised voice in protest his whole life — and had no plans to.
But that changed in late May when Cannon received a correspondence from the office of Rep. Spencer Bachus, R-Ala., regarding the Investment Advisor Oversight Act of 2012 characterizing RIAs as the bad guys and brokers as the good ones.
The press release that accompanied the announcement of the Oversight Act read, in part:
"Customers may not understand the different titles that investment professionals use but they do believe that 'someone' is looking out for them and their investments. For broker-dealers that is true, but for investment advisers, it is all too often not true and that must change," concluded Chairman Bachus.
Reading this statement, Cannon got mad.
Battle stations
Although the turmoil surrounding the fiduciary standard and advisor regulation is of huge moment for RIAs, precious few investment advisors have paid a visit to the front lines. See: Avoiding FINRA oversight may depend on talking sense to an options-trading House Republican.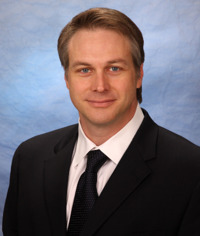 Chris Cannon: I fired off
an e-mail [to Bachus' office] and
got pings back. [So] I went
to Washington.
Cannon journeyed to D.C. the week of the hearing on the Bachus bill, which was held on June 4, to make his voice heard among members of the House Committee on Financial Services. See: Cheat sheet on Wednesday's Bachus fracas.
Up close and personal
Neal Hokanson is a another advisor who was moved to action. The president of Hokanson Associates Inc., a Solana Beach, Calif. firm with $440 million of AUM, followed up a much-remarked-upon strongly worded letter to the committee with a ground game that took him to the offices of key players on Capitol Hill.
"It turns out that a lot of the [House Committee on Financial Services Committee] members were undecided — and it doesn't fall along party lines. I think that's good news."
A highlight of Hokanson's D.C. pilgrimage was being able to enlighten a member of the committee about the politics behind the Bachus bill.
When Rep. Scott Garrett of Northern New Jersey asked him: "Who's behind this bill?" Hokanson was able to explain why it is so popular among broker-dealers.
Hokanson was also able to sound out Rep. Jeb Hensarling of Texas, another committee member.
"He definitely has a free-market bias. He's not wedded to FINRA or Chairman Bachus. He's very open-minded on the issue," Hokanson says.
'Elegant solution'
Cannon experienced a similarly positive reception from Walton Liles, Jason Goggins and Kevin Edgar, all of whom serve as counsel for the House Committee on Financial Services and Subcommittee on Capital Markets & GSEs, when he met with them in the Rayburn House Office Building.
"I asked for a few minutes and they gave me 90 minutes," Cannon says.
Talking to the lawyers, Cannon got the impression that the committee making a good-faith effort to solve a budget and regulatory problem and that FINRA's proposed solution made sense because it seemed to kill two birds with one stone. See: Brian Hamburger hammers the FINRA SRO proposal in a letter.
Better yet, Cannon believes his words to them had an effect.
"I said, 'I think you got a little trapped. I said, 'If you want an elegant solution, exclude FINRA."
Letter from D.C.
In addition to commenting for this article, Hokanson was kind enough to send along a firsthand account giving RIABiz readers a sense of what it's like to be in the governmental milieu:
One thing that struck me is how busy our elected representatives are. They go from one meeting to the next, interacting constantly with their staff, constituents, lobbyists and other visitors. A clock in their reception areas reminds the elected official with lights when they have another meeting or when they must go cast a vote on some piece of legislation. It is a pace of life that few of us operate at. With two-year terms, members of the house must always have one eye on the next election and fundraising as well. While there is a wide spectrum of political philosophy, my sense was that most of these people really care about our country and are trying to do the right thing.
The lobby of my hotel, an average one in downtown Washington, was full of lobbyists, huddling to discuss who they would be meeting with and what they hoped to communicate. It's remarkable how many interest groups exist in America, weighing in with multiple viewpoints on every imaginable issue.
Walking down the cool hallways of the Rayburn building, or through the narrower halls of the Cannon [House Office Building] one sees all of the people I mentioned before, plus tourists, all of whom go through a metal detector to get into the congressional office buildings. Everyone (except the tourists, of course) seems to have a great sense of purpose. The young staffers that support the congressmen and senators we met with are bright, impressive, hard-working people. No doubt some of them will hold elected office in their own time. Most congressional offices are open and post "welcome" signs for visitors.
The Capitol building, connecting via underground tunnels to the House on one side and the Senate on the other, is particularly impressive with its history, its busts of famous Americans and its sweeping views down the hill looking towards the Washington Monument. One feels humbled by all that has gone on here.
Participating in the small way we did made me feel that it's my government that I have a right to be there. It was an all-day process, starting around mid-morning and ending around dinnertime. It was a beautiful late spring day, warm and pleasant before the hot and humid days of summer have set in. Not surprisingly, the talk of the town is politics, and stories and rumors are traded like bootleg whiskey on the black market.
---
---
Brian Hamburger
Neal and Chris,
Thank you for your time and efforts in advocating for this great space in the financial services industry. I know you both have a lot on your plates already. Only through efforts such as yours can we expect to defeat well-funded interest groups.
With appreciation,
Brian Hamburger, Managing Director
MarketCounsel