How one firm is supposedly cracking the lead generation code to the tune of 50,000 advisors supplied -- by, for now, not trying to create referrals
Investor Watchdog, FreeRetirementReport and Vestorly are among the firms seeing growth but are grappling with vetting issues -- of both advisors and clients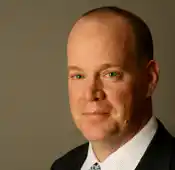 Frank Troise: There's exceptional demand. We just don't have enough advisors on the platform.
---
---
Mentioned in this article:
---
---
---
Bill Winterberg
Why does Personal Capital need to sign up for leads from MyNewFinancialAdvisor?
They have their own very successful iOS app (consistently in the top Finance apps in the App Store) which generates plenty of leads already. Every retail user who chooses to aggregate their accounts using Personal Capital opts in to share their asset information along with their contact information with the firm. Aggregate more than $100k in assets, expect a courtesy call from a Personal Capital advisor.
Try it yourself.
Ted Stuart
I find Mr. Wisz' comment self-serving ("I don't know and trust FreeRetirementReport.com"). Trying to make his service seem superior by using FUD (fear, uncertainty, and doubt) against a competing service instead of extolling why his service is truly superior and delivers value. Having mentioned FreeRetirementReport.com means he does in fact know of them, as he should know of any competing services, which makes his comment all the more unbelievable and hence without credibility.
Stephanie Sammons
I find each of these approaches to be very interesting and have also reviewed them personally (to the extent possible without signing up). I can appreciate the creativity, genius, and approach of each program and I've thought about them extensively putting myself in the shoes of the advisor. (I was a practicing financial advisor for 15 years and hold the CFP designation)
The challenge is advisors don't just want leads, they want qualified leads. Qualified leads already know, like, and trust the advisor to some degree. In order to attract qualified leads, financial advisors need to first build a credible and comprensive online presence as a foundation, regardless of the lead gen programs they choose to implement. Consumer do their homework as evidenced by the billions of people searches that take place on Google each year. Even LinkedIn is on track for 6 billion people searches this year.
The best quality leads are those that are generated and cultivated organically, through grass roots efforts. Just capturing the data doesn't solve the relationship problem. If you lead with the relationship (reverse engineer the lead gen process), you have a better qualified (they trust you) and more loyal client at the end of the day…not just a plate licker at your seminar. Certainly this is the more time consuming approach, but let's face it, there are no silver bullets in this business.
These tools may very well be able to provide that foot in the door, but I don't know that anyone has cracked the code, or if the code is even crack-able outside of good old-fashioned relationship building. I'm still convinced that you're better off first investing in your own brand.
Justin Wisz
October 17, 2012 — 8:51 PM
Hi Ted – to clarify, I was made aware of FreeRetirementReport.com by Kelly when she interviewed me for this piece. To show her a distinction between Vestorly and that site, I positioned myself as an individual looking for an advisor: Do I know and trust an advisor on Vestorly that my friend/family member is using, or would I know and trust MyFreeRetirementReport.com? They have a great lead gen service over there, it's just different than Vestorly.
I really like what Stephanie said here about "reverse engineering the lead gen process" by focusing on the pre-existing relationship. We use that phrase all the time at Vestorly since our advisors don'y have to ask for referrals or deal with cold leads – warm referrals are a by-product of using the platform to communicate with clients in a private community and in a compliant fashion.
I hope this clears things up a bit.
http://www.creativeaction.co.nz/forum/member.php?a
The Apple iPad 32 GB is unquestionably the gadget of our situations. It creates a completely new revolution from the technological earth. The iPad 32 GB is really a pill Computer with outstanding characteristics as regards connectivity, purposes, usability and interface. The Apple iPad pill can be a delight to utilize in addition to a power-house that assists you deal with your own and expert everyday living!
http://juuvi.com/sitepoint.html
By getting an , you could get 15% discount and free delivery on men's jeans, plus an amazing 20%-60% OFF on designer dresses and footwear, jeans incorporated, obviously. For that reason if you've got set eyes over a set of great designer, jeans, redeem this eBay promotion code and make use in the discount! Shop by color, and select between darkish, faded or perhaps red-colored jeans, or by shape – straight, cone-formed, skinny. The quantity is vast, which signifies you'll want to not have trouble with deciding upon the very best model for you personally.Voice in excess of web protocol – Welcome A Brand name New Generation
Dr. Len Schwartz
I agree with this statement, "More than 80% of new advisor business comes from referrals, says Goldman, "and those referrals are warm referrals, not cold leads from the Internet." It is for that exact reason that we started Pro2Pro Network back in 2004. Our entire purpose is to provide leads for Advisors by helping them secure 10 – 20 strong referral relationships with CPAs and Attorneys in their city who are actively looking to meet and/or work with them. When it comes to marketing for advisors, they want it fast and easy…and when you have 10 – 20 referral relationships in place that each refer 2 – 4 high quality clients per year, you never have to worry about where your next new client is going to come from.
Dr. Len Schwartz
www.Pro2ProNetwork.com