Frank Troise: There's exceptional demand. We just don't have enough advisors on the platform.
Brooke's Note: Talk about the ability of capitalism and technology teaming up to invent multiple new ways of solving old problems — like getting business-starved advisors together with the assets of guidance-starved investors. Here are four companies with four very different approaches to the problem — with little use for each other. We start with the one most conducive to the telling of a story — complete with big numbers and overwhelmed servers.
Just three years into its existence, My New Financial Advisor has become a massive lead-generating machine for advisors the likes of which may never have been seen before: The Mentecito, Calif.-based firm, founded by a financial advisor, is cranking out so many leads from investors who want help with their finances that the 50,000 advisors currently on the service can't process the load. See: Fidelity launches gigantic referral database to give advisors a shortcut to wealthy prospects.
"There's exceptional demand. We just don't have enough advisors on the platform," says Frank Troise, CEO and founder.
He may not even have enough platform: After a CNBC appearance by Troise, interest ran so high that it overwhelmed his servers temporarily — forcing him to cancel other appearances on MSNBC and NBC's "Today" show.
To keep the supply of advisors high, My New Financial Advisor has signed on advisors from nine out of the top 10 platforms including: LPL Financial, Mercer Advisors, and Personal Capital.
With this approach coming up short, Troise hopes to finally bridge the supply-demand gap by having one of these national platforms purchase his leads. He says that deals are in the works but declined to specify which firms he is in negotiation with. See: Advisor spotlight: TD Ameritrade referrals help turn quiet advisory into a fast-growth operation.
Client portal
With advisors perennially parched for leads, how is it that Troise's firm is drowning in them? The answer starts with the fact that it was able to think foremost like a consumer-facing company — like a FreeCreditReport.com.
In the case of My New Financial Advisor, the trick is to draw in consumers via its FreeRetirementReport.com website, which offers an online manual on how to effectively plan for retirement, and then turns the data over to advisors to convert to clients.
Such potential clients, mostly struggling baby boomers, spend about five minutes on FreeRetirementReport.com filling out 18 questions. They then receive an 18- to 19-page FINRA-compliant report prepared by a professional using eMoney that analyzes their retirement finances. See: RIAs grapple with a rising threat to retirement: Adult kids that move back in with mom and dad.
"It's the exact report a user would pay $3,000 to $5,000 for if they went to a planner," says Troise. See: Advisor Tested: eMoney's automation adds the biggest benefit; account aggregation still building.
A big difference is that at the end of their questionnaire, users are asked if they'd like a free 30-minute consultation with an advisor. Tens of thousands of people say "yes."
Those yeses are handed over to advisors who have signed up with My New Financial Advisor. They can either sign up to receive leads at $100 per lead based on their zip code, bid on gaining access to prospective clients who called a phone number displayed on the banner ad on the retirement report or pay a monthly $100 fee to lease the reporting engine themselves and run their own reports connected to a customized URL.
"At that point, it's up to the advisor," says Troise. "We're nothing more than a mass-affluent lead generator."
Advisor-worthy?
But some are skeptical about the firm's business model.
"The notion that you could create [an enterprise based upon] a free giveaway online is a challenging business proposition," says Charles Goldman, co-founder of Advizent of Boulder, Colo. "It generates leads and not referrals and there is a big difference." See: Why a $2-billion RIA is embracing the idea of a $1 million annual marketing tab, and how Advizent fits in.
More than 80% of new advisor business comes from referrals, says Goldman, "and those referrals are warm referrals," not cold leads from the Internet.
Other concerns are that there is no guarantee to the investor that the advisor they are being connected to is worthwhile. And for their part, advisors have no assurance that they won't have to compete for those leads or that the leads will be worthwhile. See: In their own words: Five top advisors' secrets for creating stronger alliances to gain more referrals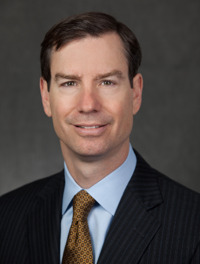 Charles Goldman: The notion that you
could create[an enterprise based upon] a
free giveaway online is a challenging
business proposition.
Advizent seal of approval
Advizent, with its plan to build a known brand to market to potential clients, is attempting to address the issue of trustworthiness by building a way for advisors to market and verify themselves from the jump. So far, it has been successful in attracting RIAs interest. See: Advizent hits $100-billion asset target in a matter of weeks triggering hires.
Goldman emphasizes that his marketing model contrasts sharply with that of My New Financial Advisor. In addition to verified brand that will perform audits of Advizent firms, the company will also offer events, marketing and consulting services. The hope is to create a known, verified Advizent seal that firms can use to market themselves and bring in referrals. See: Steve Lockshin and Charles Goldman begin to unveil Advizent, a venture that could put thousands of RIAs under a single cooperative.
"There's a lot of things we're doing that are different," says Goldman.
Self-selected customers
For his part, Troise says that although his firm is a provider of raw leads at the moment, that the business model is evolving and that plans are in place to work more with both advisors and the consumers. His company operates profitably and the conversion rate for turning leads into clients is about 65% to 70% — significantly higher than many other lead sources, he adds.
The key to his business model, Troise says, is that people who are interested in getting the retirement report and then speaking to an advisor already know they have problems that need to be addressed and are likely unhappy with their current situation. Additionally, when the leads are handed over, the advisors also get the full retirement report so they can review it and reference it when meeting with a prospective client.
"It simply diagnoses the problem. It doesn't tell people what to do," he says.
With board members from FreeCreditReport.com and 1-800-DOCTORS on My New Financial Advisor's board, the company has the connections to go all-out on marketing and bring in even more leads, but it just doesn't have a buyer yet for that kind of volume, says Troise. That too, he says, is in the works.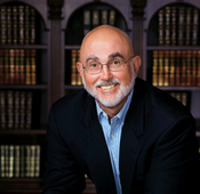 Jack Waymire: It's Internet 101.
Valuable entree
That method functions as a useful foot in the door, according to one advisor.
"It just provides an introduction," says Tim Walla, director of Walla Street Wealth Management Inc., a $100 million RIA in Leawood, Kan., which has used the service for a few months. "It's like Match.com or eHarmony for financial advisors. What an advisor does with it at that point separates the good ones from the bad ones." See: Ryan Shanks and Ned Van Riper eHarmonize big-fee broker recruiting.
Walla says that in one case, a local resident called with some questions about his retirement and pension funds. Walla directed the man to FreeRetirementReport's customized URL and said he would go over the report afterwards. Ultimately, the resident didn't want financial planning services, but did opt to have his and his wife's $1.5 million pension lumped sum managed by Walla.
Pricey clicks
My New Financial Advisor is not the only site embracing a Web strategy for generating leads for advisors. Since 2004, Paladin Registry has been gathering leads and turning them over to advisors. But, traditional online marketing efforts to draw people to the registry have become increasingly expensive, says Jack Waymire, co-founder of Paladin.
In order to draw people to a Web site, a business can focus on marketing and media exposure; attempt to optimize its search engine results so that people browsing the Internet land on the site; or buy search engine marketing. The last is done most often by purchasing Google ad words, so that when someone searches "financial advisor," an advertisement for Paladin Registry would appear on the side or top of the search list. Paladin used to pay about 40 cents every time someone clicked on one of those ads. Now, the company pays about $15 for every click, says Waymire. See: How analytical advisors can finally supersede sale-sy advisors.
It became clear that Paladin was going to have to do something to draw traffic to its advisor registry without relying on Google ads.
"Paladin wasn't capable of generating it's own traffic," says Waymire.
Internet primer
So, the company spent a year and a half building and testing InvestorWatchdog.com, which launched out of beta last week.
InvestorWatchdog.com allows people to create a free account that gives them access to 30 different tools, such as an investor scorecard that allows them to compare advisors in different categories or a performance tracker that measures advisors against benchmarks. There's also a dictionary of terms and a guide to the certifications and acronyms that follow many advisors' names — nearly half of which Waymire says his staff found are bogus. The site is built to maximize search-engine traffic and allow people to share using social-media tools.
As people use the site to research advisors and finances, they can either conduct their own search of a directory of advisors on Investor Watchdog — all of whom have simply paid to be listed there — or they can click through to the Paladin Registry, which conducts a rating process on the advisors in the registry, so as to verify their suitability. Those advisors in the registry pay for every lead generated.
"It's Internet 101," says Waymire.
Open space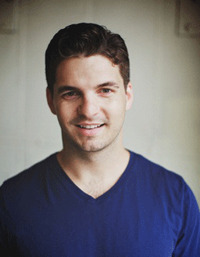 Justin Wisz: I don't know and
trust FreeRetirementReport.com
Other start-ups like New York-based Vestorly are using the Internet to build a new way for advisors to find referrals, market themselves and provide some verification that these advisors are among the good ones.
"Unlike other referral platforms, we're vetting all our advisors," says Justin Wisz, co-founder of Vestorly, an Internet company that creates online spaces in which advisors can market themselves. Wisz and Ralph Pahlmeyer founded Vestorly through self-financing from their other company, AdvisorLeap, a more traditional marketing company for financial advisors. Wisz worked for Fisher Investments and brings some of what he learned from the giant of consumer advertising to bear the advisor space.
Vestorly, which has been in beta for the last few months, charges advisors a fee — which it guarantees will be refunded if it's not made-up in revenue — to create an online space or social network that the advisor can then invite clients and prospects into. That space can be easily filled by the advisor with quickly written posts about current financial activity or videos on how the market is doing. Those updates provide a better way to keep in touch with clients than e-mail newsletters, and those updates are easier for the clients and prospects to share with their own social networks, creating more referrals in the process. See: 10 top ways to use social media without courting regulatory trouble.
The theory is that referrals coming from known sources — instead of from a random Web site — are worth more to both an advisor and to an investor. In three months, says Pahlmeyer, the five advisors using the site in beta brought in three new accounts.
"I don't know and trust FreeRetirementReport.com," says Wisz, his point being that, as an investor, he does know his advisor and his friends, and would trust them to recommend an advisor.
"Vestorly is not a menu of advisors. It's a place to connect," he says.
---
---
Mentioned in this article:
---
---
---
http://juuvi.com/sitepoint.html
By getting an , you could get 15% discount and free delivery on men's jeans, plus an amazing 20%-60% OFF on designer dresses and footwear, jeans incorporated, obviously. For that reason if you've got set eyes over a set of great designer, jeans, redeem this eBay promotion code and make use in the discount! Shop by color, and select between darkish, faded or perhaps red-colored jeans, or by shape – straight, cone-formed, skinny. The quantity is vast, which signifies you'll want to not have trouble with deciding upon the very best model for you personally.Voice in excess of web protocol – Welcome A Brand name New Generation
Bill Winterberg
Why does Personal Capital need to sign up for leads from MyNewFinancialAdvisor?
They have their own very successful iOS app (consistently in the top Finance apps in the App Store) which generates plenty of leads already. Every retail user who chooses to aggregate their accounts using Personal Capital opts in to share their asset information along with their contact information with the firm. Aggregate more than $100k in assets, expect a courtesy call from a Personal Capital advisor.
Try it yourself.
Ted Stuart
I find Mr. Wisz' comment self-serving ("I don't know and trust FreeRetirementReport.com"). Trying to make his service seem superior by using FUD (fear, uncertainty, and doubt) against a competing service instead of extolling why his service is truly superior and delivers value. Having mentioned FreeRetirementReport.com means he does in fact know of them, as he should know of any competing services, which makes his comment all the more unbelievable and hence without credibility.
Stephanie Sammons
I find each of these approaches to be very interesting and have also reviewed them personally (to the extent possible without signing up). I can appreciate the creativity, genius, and approach of each program and I've thought about them extensively putting myself in the shoes of the advisor. (I was a practicing financial advisor for 15 years and hold the CFP designation)
The challenge is advisors don't just want leads, they want qualified leads. Qualified leads already know, like, and trust the advisor to some degree. In order to attract qualified leads, financial advisors need to first build a credible and comprensive online presence as a foundation, regardless of the lead gen programs they choose to implement. Consumer do their homework as evidenced by the billions of people searches that take place on Google each year. Even LinkedIn is on track for 6 billion people searches this year.
The best quality leads are those that are generated and cultivated organically, through grass roots efforts. Just capturing the data doesn't solve the relationship problem. If you lead with the relationship (reverse engineer the lead gen process), you have a better qualified (they trust you) and more loyal client at the end of the day…not just a plate licker at your seminar. Certainly this is the more time consuming approach, but let's face it, there are no silver bullets in this business.
These tools may very well be able to provide that foot in the door, but I don't know that anyone has cracked the code, or if the code is even crack-able outside of good old-fashioned relationship building. I'm still convinced that you're better off first investing in your own brand.
Justin Wisz
October 17, 2012 — 8:51 PM
Hi Ted – to clarify, I was made aware of FreeRetirementReport.com by Kelly when she interviewed me for this piece. To show her a distinction between Vestorly and that site, I positioned myself as an individual looking for an advisor: Do I know and trust an advisor on Vestorly that my friend/family member is using, or would I know and trust MyFreeRetirementReport.com? They have a great lead gen service over there, it's just different than Vestorly.
I really like what Stephanie said here about "reverse engineering the lead gen process" by focusing on the pre-existing relationship. We use that phrase all the time at Vestorly since our advisors don'y have to ask for referrals or deal with cold leads – warm referrals are a by-product of using the platform to communicate with clients in a private community and in a compliant fashion.
I hope this clears things up a bit.
Dr. Len Schwartz
I agree with this statement, "More than 80% of new advisor business comes from referrals, says Goldman, "and those referrals are warm referrals, not cold leads from the Internet." It is for that exact reason that we started Pro2Pro Network back in 2004. Our entire purpose is to provide leads for Advisors by helping them secure 10 – 20 strong referral relationships with CPAs and Attorneys in their city who are actively looking to meet and/or work with them. When it comes to marketing for advisors, they want it fast and easy…and when you have 10 – 20 referral relationships in place that each refer 2 – 4 high quality clients per year, you never have to worry about where your next new client is going to come from.
Dr. Len Schwartz
www.Pro2ProNetwork.com
http://www.creativeaction.co.nz/forum/member.php?a
The Apple iPad 32 GB is unquestionably the gadget of our situations. It creates a completely new revolution from the technological earth. The iPad 32 GB is really a pill Computer with outstanding characteristics as regards connectivity, purposes, usability and interface. The Apple iPad pill can be a delight to utilize in addition to a power-house that assists you deal with your own and expert everyday living!