Brian Shenson: That's a huge pain point for a lot of our clients.
Brooke's Note: Schwab Advisor Services has two giant technical challenges on its hands when it comes to RIA technology. For one thing, it has 3,500 advisors with hundreds of billions of assets sitting on its desktop software. It needs to find a way to bring those practices ensconced in disc-delivered technology into 2012. But that's not good enough. It also wants to find a way to make those RIA practices part of Schwab Intelligent Integration, its massive effort to make a universe of technology ecosystems. See: Schwab shifts its strategy on its massive Intelligent Integration. What it is promising to do (and, mind you, it is still only a promise) is to have the Schwab technology leapfrog over both those lily pads in one big jump. There are questions about just how good the solution will turn out to be, but everyone I spoke to believes it's a heck of a good move — given the hand Schwab is dealt and its timing (not exactly early) coming into the hosting game.
In a bold counterstroke aimed at neutralizing software providers looking to chip away at its giant franchise, Schwab Performance Technologies will offer a way for RIAs to enjoy most of the advantages of a local environment and a hosted, private cloud-based one.
The Raleigh, N.C.-based technology subsidiary of The Charles Schwab Corp. is creating a means by which the 3,500 advisors who use Schwab PortfolioCenter — and that includes about half of Schwab's RIAs with $1 billion-plus in assets under management, including Aspiriant — can continue to use the software as it is currently configured but without having to host or maintain it. It'll be called PortfolioCenter Hosted. See: Schwab PortfolioCenter may be poised to shed its utilitarian image.
Out of the closet
The new Schwab solution will, in other words, allow RIAs to take the software that's on their server in the closet held down with a bicycle lock and put it on Schwab's servers. The beauty of this option, in addition to the usual advantages associated with a hosted solution — like software updates and database backups — would be the ability to bring along what might be decades worth of customized enhancements. It will also afford advisors the ability to access their portfolio management data from anywhere.
"That's a huge pain point for a lot of our clients," says Brian Shenson, Schwab's vice president of advisor technology solutions. "We'll allow them to run all the features and functions in our infrastructure."
Schwab's move in this direction is a huge help, says Michael Kossman, chief financial officer of Aspiriant, whose 115-employee, eight-office firm is undertaking a multiyear effort to make itself cloud based — largely by implementing SalesForce.
The big advantage of Schwab's new PortfolioCenter hosting capability from his perspective is that the changes will allow his firm to access data from multiple custodians. Connections to Schwab Intelligent Integration had little value when only Schwab data could be accessed, Kossman says.

Michael Kossman: This has been kind
of a hole in their strategy.

"This has been kind of a hole in their strategy," he adds. "I'm happy they're going to re-prioritize."
Host story
Schwab has long offered RIAs the ability to use PortfolioCenter in a hosted manner, and there are currently about 300 RIA firms that do so. But the option never really caught on because it involved giving up a measure of control and customization. Advent has faced a similar challenge getting advisors to switch from Axys to APX — and its need for an online catch-up strategy helps explain its purchase of Black Diamond. See: Why Advent and Black Diamond are merging and how advisors look at the deal.
The clincher for advisors moving their desktop programs to PortfolioCenter Hosted is that they will be able to capitalize on Schwab Intelligent Integration. The key aspect of the big technology project is that data flowing to the dashboard of various apps will be visible on a single dashboard associated with the CRM software.
Spanning the gap
Schwab's move to create this newfangled means of creating a happy middle ground between outsourcing and desktop control won't be available until at least 2013, but the company wants to alert its advisors that this option is coming down the pike.
"It's important to let our advisors know where we're going," says Shenson.
That feeling of urgency is no doubt prompted by the nosebleed speed of technological advancement from the performance reporting/portfolio accounting vendors who compete directly with Schwab. Companies like Black Diamond (and Advent APX), Orion Advisor Services, LLC and Envestnet Inc. continue to make it cheaper, easier and better to have this technology powered and hosted remotely. See: The TD Ameritrade-Orion pairing again proves productive — this time to wrest assets from a $3.6 billion Schwab RIA.
Though Schwab's move will doubtless be welcomed by a broad swath of advisors who like PortfolioCenter and who hate change, it will not necessarily keep another segment of technologically adventurous RIAs from seeking other technology vendors, says Jim Starcev, an Overland Park, Kan.-based technology consultant who sold Etelligent to Schwab in 2008. Etelligent is a means by which PortfolioCenter can be delivered online to advisors. There are currently about 300 advisors using it. See: Big deal: Envestnet will acquire Tamarac for $54 million.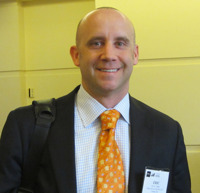 Eric Clarke: Clearly, this will appeal
to some firms.
"There are some challenges with it," Starcev says. "It's still going to feel like a desktop solution. You're going to lose some speed and you get into some challenges about how you can effectively price this and still give the same experience [as having it hosted on your own server]. You're still behind Black Diamond, Orion or Addepar with a true web-based solution. (With PortfolioCenter Hosted) you bridge a gap but you don't close a gap." See: Addepar means to be the only technology platform RIAs will ever need — and has MIT minds and PayPal money to back it up.
Existing clients
Schwab spokeswoman Lindsay Tiles responded to these issues: "While the license fee will likely be higher than that of the software version, there won't be a conversion fee. Schwab is already managing data in a secure environment with very high standards, and we'll be using this same infrastructure for the hosted solution. High-speed Internet access is now very readily available, and most advisors are pretty savvy about securing the right telecommunications service for their business needs. From our side, Schwab will be investing in hardware to make sure we optimize advisors' experience."
Orion president Eric Clarke says he believes that his company retains its competitive edge despite Schwab's advancements.
"Hosting is a small portion of what the advisors are looking for. Clearly, this will appeal to some firms. Advisors that move to Orion are looking for better reports, integrations [trading and billing], and scale. We currently compete with Schwab Portfolio Services, so I am not sure I really see this being a game-changer."
Shenson says that PortfolioCenter Hosted is designed for existing advisors primarily and that new advisors are more likely to go with a fully online approach. The new service will be more expensive than the old but no prices have been set. See: Schwab Advisor Services is nearing $800 billion of RIA assets but analysts are split over whether it can continue to dominate.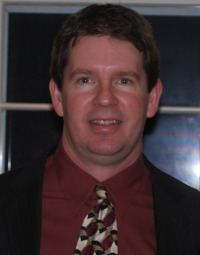 Jim Starcev: It's still going to
feel like a desktop solution.
A day late?
Schwab's new initiative still has the disadvantage of coming several years after hosted software first caught fire.
"They've almost waited to the point where it's too late. They could have been the leader and now they're going to jump in when they're not," says Starcev.
Shenson says his company is not going to turn its back on players that make a business hosting Schwab PortfolioCenter — including B-Ready Outsourcing Solutions Inc., Adhesion Wealth Advisor Solutions Inc., BOSS and Tamarac. See: Schwab taps Tamarac as its next integration partner.
Unconcerned
Michael Stier, principal of Adhesion, says that Schwab's move does not concern him in the least.
"Schwab's announcement regarding a hosting service for PortfolioCenter doesn't impact our business in the slightest," he says. "Our two target market segments couldn't reside on more opposite ends of the spectrum. Our target market is those firms looking to transform their practices with a complete investing-business monitoring-client reporting solution that helps enhance growth, scalability and their clients' experience — not those firms whose big concern is what to do with the aging server next to the water cooler upon which PortfolioCenter is currently running." See: How Fortigent got $50 billion on its platform by treating an RIA pain-point.
Matt Stroh who heads marketing for Tamarac says that his company, which hosts Schwab PortfolioCenter, is confident that his company's value proposition isn't being infringed by Schwab's greater hosting capabilities.
"We see Schwab as a partner, rather than a competitor. Our technology offerings have different strengths; in fact, Schwab refers clients to Envestnet | Tamarac—we are a certified Service Bureau Partner of SPT. Nevertheless, we believe that the fact that we are custodian-agnostic is very important to many RIAs."
But the final word on Schwab's hosting intitiative will have to wait until it is rolled out next year.
Ground up
"Today, desktop solutions seem antiquated," Starcev says. "Dominating an antiquated solution is not where you want to be. So offering a hosted solution could be good. The question is how good is the offering? How much functionality do you lose? Does it feel like desktop software that is just pushed out to the Web? Options like Black Diamond and even a new entry like Addepar were built from the ground up as web solutions."
But there's a huge advantage Schwab PortfolioCenter has over any other solution, from Kossman's perspective: He won't have to pay the enormous costs associated with a conversion to a new system and he won't have to train and reorient employees and clients.
---
---
Mentioned in this article:
Addepar
Portfolio Management System
Top Executive: Eric Poirier
---
---
---
Craig Morningstar
Why wait for Schwab or any of the other custodians to offer a cloud based solution? If they did, it would be limited in what it has to offer.
The days of old where Advisors had to purchase software, pay for training and employ staff to run is an old model that died in the past few years.
Fully comprehensive and unified solutions through a single provider offering 100% of everything in the cloud, sync with mobile devices, have full service and support….is the better way to do business.
A fully comprehensive cloud solution includes: CRM, lead generation, rebalancing, financial planning, trade order management, opportunities tracking, email and social media with complete archiving, complete ability to securely share emails, calendars network folders and tasks, fully automated and unified document management, choice of custodian and platform solutions (TDAmeritrade, Fidelity, Schwab, PAS, Genworth, Envestnet and SEI), asset aggregation services (ByAllAccount, Advisor Exchange and DSTFanmail), practice business development coaching, 85 fully support investment models (DFA, Russell, American Funds, Manning Napier, Federated and Vanguard), 4,000 separate account managers, Altegris, Thinkpipes, ability to build and host your own models, 3 unified managed account solutions, full 401k plan support and services, comprehensive compliance reporting, full support with custodians, 2 fee based annuity solutions, financial planning reports and support, access and ability to run 80+ performance reports, accounting services, automated disclosure document delivery, secure client portal, automated quarterly performance delivery, complete management fee administration and support, electronic client signature services, Infinata and Morningstar workstation, full transition support and training…..for IARs or RIAs.
Who offers this….Dynamic Wealth Advisors.
Peter Giza
Brooke,
Too little too late? Perhaps, but at least it's something. RedBack has been offering it's products in the cloud for three years and running and Schwab saw Microsoft Dynamics feeding PortfolioCenter and RedBlack all on one unified Cloud platform 2 years ago. Our delivery platform allows our rebalancing and trading products to operate on anything from a laptop to an iPad and droid tablets.
Let's face it the 'cloud' is the Internet being powered by the evolutionary process of innovation hardware and software design. Mobile devices have and continue to push the envelope, however data and work flows have always been the underlying current that, at an ever increasing speed, drives innovation along.
While I am happy to see that Schwab has finally moved in this direction it will be interesting to see how "open" this platform is. As of now, no custodial platform is open to third party product hosting. Even some large software vendors in this space are not as of yet open to this concept. However I do believe this risk averse thinking is quickly changing.
As far the comments wrt to "It's still going to feel like a desktop solution" – so what? For some applications this is not a bad thing. And for those clever enough to understand just what can be done in the cloud, the desktopness can be driven away via published apps. RedBlack can deploy its application in three distinct fashions on through its platform provider; Remote Desktop; Remote Office and Published Application.
Something that RedBlack cloud provides that SaaS platforms cannot is individualized control over your data and its security. In a SaaS platform everything is multi-tenant. That means you not only share the hardware, but the software as well. In the case of a database this means that your data is part of one giant data warehouse. Whereas in the RedBlack model you share only hardware infrastructure. You own your database, your data, your Active Directory – its all yours and no one elses. There is no proxy by RedBlack for your private client data. Your data and your relationship with your client and your custodians is just that – yours.
Just how Schwab will roll out its cloud platform will remain to be seen. From our experience working with their current services based platform it seems to work for its clients. So what the real difference in operations remains to be seen by the industry. Its still a far cry from the streamlined data integration promises we've been waiting from since Project C was announced.
Regards,
Pete