Lou Harvey: The rules on the participant side are a joke.
Brooke's Note: I hope I am missing something here. As the talk about fiduciary and regulatory standards has progressed in the past few years, the Department of Labor and Phyllis Borzi have been a breath of fresh air. They seem to be talking about real standards of care for 401(k) participants and a real political will to bring a better, more-just investing environment — complete with transparent disclosures. Those kickback arrangements that rule the 401(k) industry under the term "revenue-sharing" were finally going to be exposed to the light of day. See: DOL tells employers when they must fire advisors to 401(k) plans. But if I'm reading this article right, the mutual fund industry has found a way to dodge that bullet — at least on the participant side — and the Department of Labor doesn't want to talk about it.
The new Department of Labor fee disclosure rules, put in place to spotlight hidden brokerage fees, may cause participants to believe that RIAs are more expensive than brokers. See: Why the DOL's massive new 401(k) disclosure requirements are a 'very, very big deal'.
That's because, due to pressure from mutual fund companies as the rules were being crafted, many 12(b)-1 fees will be hidden to participants, says Lou Harvey, president of Boston-based Dalbar Inc. See: How the new 12(b)-1 fee restrictions could transform the financial advisory industry.
"The rules on the participant side are a joke," he says. "It's not useful at all. There are going to be people who continue to bury all of their fees to participants. From the participant standpoint, this definitely makes RIAs look more expensive."
The DOL has been working on long-term improvement of fee disclosures for several years. The first phase dates back to 2009 when the labor department mandated that forms better identify fee costs in 401(k) plans that are filed with the government.
Starting July 1, the second phase of the Labor Department's initiative kicks in, requiring advisors and fund companies to submit outlined fees to plan sponsors.
The third and final initiative goes into effect by Aug. 30, when participants will start receiving outlined fees. See: Why the DOL's proposed 401(k) rules could ding brokers and leave the spoils to RIAs.
However, some industry experts predict that because some of the disclosures will be dozens of pages or more, participants will take notice of their fees when they receive their quarterly statements in November.
The Department of Labor declined to comment for this story.
RIA comp front and center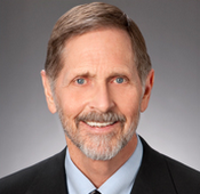 Fred Reish: If anyone wants to
know how brokers are being paid,
they won't have enough information.
While industry leaders believe the disclosures to plan sponsors spell out all costs accurately and fairly, they say that the breakdown of costs being sent to participants is a different story and, in some cases, can be misleading.
For example, under the new rules, there is no requirement that participants will be notified about compensation to broker-dealers who may be receiving 12(b)-1 fees, says Fred Reish, an attorney with Drinker Biddle & Reath LLP.
Instead, the entire plan expenses will be included in a general category and written out as an expense ratio — but the specific costs won't be spelled out. A fairly generic one- or two-sentence statement may be provided, Reish added.
"If anyone wants to know how brokers are being paid, they won't have enough information," Reish says. "They're not giving the information on compensation to broker-dealers or insurance providers."
But the compensation breakdown for RIAs is a completely different story on the participant disclosure forms. While the broker compensation is being hidden in a general category, the RIA compensation is specifically front-and-center in its own line item or category. The compensation will also be clearly spelled out in participants' quarterly statements.
Reish says participants will clearly see what RIAs are getting paid. See: Where RIAs should draw the line in rewarding clients for referrals.
Bad hand?
Reish says that the reason the disclosures are different is because the compensation is different. For instance, RIAs take their fees directly out of the plan, but brokers typically take their compensation from 12(b)-1 fees, which come from the mutual fund companies. A broker using a fee-based model would also have his fees spelled out in the participant disclosure forms.
"The difference is, if I'm being paid fees out of the plan, then participants can see exactly what I'm making but if, on the other, hand I'm being paid out of a 12(b)-1 fee, they're just not getting the information on whether or not I'm being compensated," Reish says. "It's interesting, and nobody really knows how participants will react, but there's worry that it'll make it more difficult for the RIA."
Attorney Jason Roberts, founder and chief executive of Pension Resource Institute LLC, which works with RIAs and brokers alike, fears that RIAs may be subject to unfair comparisons from participants.

Jason Roberts: The RIAs have the
worst hand here.
"The RIAs have the worst hand here," he says. "If I'm with a broker-dealer, all of my fees are included in operating expenses, but if I'm an RIA and charging 40 basis points, it looks like I'm more expensive and I've got to worry about losing my business."
Whistle-blowers
But Harvey believes that the participant rules provide just enough information to cause really interested participants to determine easily enough if their fees seem too high. He feels the majority of participants aren't interested, but is hopeful that about 1% of participants will question their firm about steep costs.

For instance, Fidelity sent out its disclosures and got back about 600 calls — which Harvey thinks is a reasonable amount of calls. See: Fidelity tries out new DOL-influenced 401(k) fee disclosures on clients — and gets plenty of response.

"These disclosures are all about the whistle-blowers," he says. "The last thing the industry wants is all of their participants to call the labor department about their expenses. This was designed to highlight areas of excessive fees. It wasn't designed so that millions of participants can get up in arms and create a problem."

Originally, the Department of Labor's guidelines called for fund companies to spell out all of the individual 12(b)-1 fees at the participant level, but Harvey says there was outcry from fund companies, which said it would take them years to craft those types of calculations. See: How financial reform gives the SEC new bite; plus at least five other things advisors ought to know about the legislation.
In the win column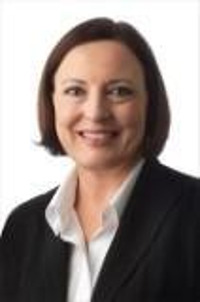 Phyliss Klein: RIAs will look more
expensive but their fees will always
be more transparent.
Despite the fact that participants may have a difficult time determining all of the broker fees, Harvey says these rules are still a win for RIAs because plan sponsors are on edge about fees and will be more discerning when choosing fund companies and advisors.
"The big advantage for RIAs will be through plan sponsor disclosures," he says.
Even though RIAs appear to be more expensive, RIAs are poised for explosive growth under these new rules," says Phyllis Klein, senior director of the consulting research group for CapTrust Financial Advisors, a giant RIA that has $40 billion in 401(k) assets for about 650 plans.
"RIAs will look more expensive but their fees will always be more transparent," she says. "They're either being paid by the client or costs are being deducted from participants. I think RIAs are in a better position because by nature they've always had their fees out front and center and may be more comfortable having the fee discussion."
Level playing field
Mike Alfred, co-founder of BrightScope, Inc., agrees that in many cases the current disclosure rules do obscure revenue-sharing compensation paid to brokers.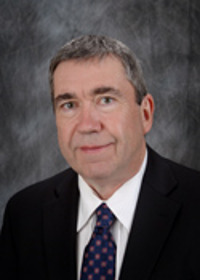 Greg Carpenter: These rules are kind
of like our Articles of Confederation
— which came before the Constitution.

But he points out that many of the top retirement advisors at places like Bank of America Merrill Lynch are acting as fiduciaries and converting to fee-based compensation. With more companies converting to fee-based models, Alfred thinks the comparisons will gain validity. See: Merrill Lynch jumps on the fiduciary bandwagon in retirement plans but critics see lingering conflicts.
Articles of confederation
There is a possibility that these new rules could get tweaked in the future, says Greg Carpenter, founder and chief executive of Employee Fiduciary, a small-business-401(k) administrator, whose Mobile, Ala.-based firm was founded in 2004. He works with about 150 RIAs overseeing about 1,700 plans and $1.7 billion in assets. He works with small businesses and startups.
"These rules are kind of like our Articles of Confederation — which came before the Constitution. They stunk, but this isn't the Constitution. This is the Articles of Confederation. I think they'll come back, and we'll get something better. The people who are engaged and will care enough have significant money in the plan," Carpenter says.
---
---
Mentioned in this article:
---
---
---
Stephen Winks
For those of us that were hoping that the consumer's best interest is the principle focus of public policy—we will forever be disappointed—as the DOL must make regulation a negotiation, where the best interests of the consumer is never held, just negotiated a little better incrementially.
Think of FINRA (formerly the National Association of Securities Dealers) negotiating against itself (its principle constituency is the brokerage business) on behalf of the consumer. Will the consumer's best interest prevail? Wouldn't this conflict disqualify FINRA as the advisory services regulator?
We all know what Fiduciary Standing means, using the institutional market as a point of reference. So, how can FINRA abide by brokers not being accountable for their recommendations and having no ongoing responsibility when brokers are held to the same fiduciary standard of advisors who are accountable and responsible.?
Our regulators are subject to regulatory capture, where the financial services industry being regulated dictates regulation, because the regulator has to negotiate regulations with the industry. Yet there is no one on the other side of the industry negotiation protecting the consumer's best interest. If the consumer's best interest were protected, there would be no negotiation.
Just an opportunity for clarifying the corruption of consumer protection by how regulation is structured and regulatory authority is exercised. This is why the trust and confidence of the investing public has every reason to be brought into question.
Doing the right thing shouldn't be so difficult to achieve, especially when they are charged to support the best interest of the investing public..
SCW
jwb
I have reviewed numerous government 401k and other fee analyses over the years and very few even mention transaction costs (commissions, spreads, market impact). Moreover, even fewer, if any, have estimated charges for what can be the largest expense in portfolio management.
Independent RIAs can reliably quantify estimates of those charges, and will naturally try to minimize them.
---