News, Vision & Voice for the Advisory Community
DFA's co-CEO says that any IPO talk is purely precautionary but that the board has vetted the possibility thoroughly -- and largely ruled out the possibility of a merger
June 13, 2012 — 4:24 AM UTC by Brooke Southall
Brooke's Note: It's a general rule in business circles that business and academia are mutually beneficial but mix like oil and water. That Dimensional Fund Advisors defies that rule — and succeeds pretty wildly as a business— is but one of its unique characteristics. The other is that DFA sells transparent, low cost products — and sells them primarily to advisors that it screens for taking a careful investing approach. It has also succeeded in making many of those RIAs tremendously successful. So when the topic of whether Huns and Vandals might get their mitts on the company (as part of an inevitable succession) came up at a conference I attended, RIAs were adamant about getting answers, and I was taking notes.
Dimensional Fund Advisors LP is not planning — yet — an initial public offering but the topic was still the straw stirring the drink at last week's Loring Ward conference after an advisor bluntly asked the company's co-CEO, Eduardo Repetto, about DFA's succession plan. See: Loring Ward tells a focus group to let loose on advisors — and it does.
The question arose at the three-day event in Monterey, Calif., partially because the private Austin, Texas-based company's founders, David Booth, 65, and Rex Sinquefield, 67, have reached ages traditionally associated with retirement. Along with other employees, they own about 70% of the company with the remaining 30% owned by people close to DFA.
But the question takes on greater poignancy because most advisors using DFA funds have appropriated the company's mindful, trading-averse culture as their own and often use its products exclusively. Any tremor in culture would register high on the RIA Richter scale. There are 1,600 advisory firms using DFA in the United States with a combined $116 billion of assets. There are an additional 10 turnkey asset management programs, such as Loring Ward. whose advisors use DFA funds. They combine to represent $24 billion of assets. See: DFA takes on life cycle funds by putting an alternative offering in the hands of 401(k)-minded advisors.

David Booth: It's taken 31 years
for us to get to the
point where we have both the
ability and the means to do
what we want to do, and
I don't want to walk away
from that.
Heir apparent
One burning question surrounding a succession plan was answered a couple of years ago when Repetto was named co-CEO. He will assume the full reins in the next year. Repetto, 45, has been with the company since 2000 and advisors generally trust the DFA bona fides of the former rocket scientist.
Booth says he has plans to continue working with the company even after he passes the full reins to Repetto next year.
"There are absolutely no plans for a change in ownership at Dimensional. I am 100% committed to maintaining my ownership stake in the company. I cannot imagine retiring as long as I have my health. These are the good times. It's taken 31 years for us to get to the point where we have both the ability and the means to do what we want to do, and I don't want to walk away from that."
But lingering questions remain in some advisors' minds about whether Booth and Sinquefield will be seeking a liquidity event that could also test the moorings of DFA culture.
The culture is considered unique because DFA sells passive investing products with a proactive twist: The products themselves do not adhere to the same rigid guidelines as other passive index products and the company delivers information to guide an advisor's long-term investing strategy.
What if?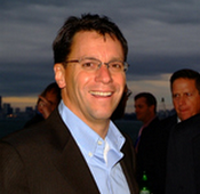 Chip Roame: I would worry
that a firm flush with cash,
would win a bidding contest and
then destroy the DFA culture.
The immediate ownership plan is business as usual but the what-if scenario has been thought through, according to Repetto.
"It will happen some day, it happens to every successful private company," he says, speaking a week after the conference. "There are always two options, you merge with some other company or [do] an IPO. Unless you have an enlightened buyer who embraces what we stand for, the only option is an IPO. An IPO allows you to control your own destiny."
Indeed, Charles "Chip" Roame, managing principal of Tiburon Strategic Advisors (who serves on the Loring Ward board), says a sale of the company could be hazardous and that an IPO would be a better route to go.
"If they were going to sell to a bank or other financial institution, I think there would be a bidding war amongst two sets of bidders — savvy firms that could lever the DFA business model, e.g., securities lending; I think of investment banks. such as Goldman Sachs that lack significant private-client groups like — and large, dumb money firms. I would worry that [one of] the latter, a firm flush with cash, would win a bidding contest and then destroy the DFA culture."
The advisor at the Loring Ward event persisted in saying that even a DFA IPO was a concerning scenario from an RIA's standpoint. "If you go IPO, it will change the culture."
Rocket man
Repetto said that it should not concern the advisor. "As long as I work there, it's something we'll stand by," he said on stage at the conference.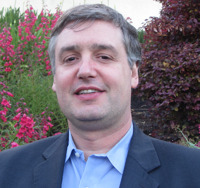 Eduardo Repetto: An IPO allows you
to control your own destiny.
Repetto comes with his own intellectual credentials that go well beyond those of the garden variety financial services CEO. He received his Ph.D. in aeronautics from the California Institute of Technology in 1998 and won that school's William F. Ballhaus Prize for outstanding doctoral dissertation in aeronautics and the Ernest E. Sechler Memorial Award for his teaching and research efforts there. He earned an MS in engineering from Brown University and a diploma de honor in civil engineering from the Universidad de Buenos Aires.
DFA's intellectual integrity aside, Roame says advisors are right to raise concerns about an initial public offering because of stock analysts, looking for an edge, who judge results quarter-to-quarter and all the management time that would be chewed up complying with SEC filings as a public firm. "The first issue is worrisome when you have a narrow top of the organization. I cringe when I think of Eduardo or David Booth worrying about a 10K or annual report, or 13F filing or any such process, all soon to be required."
So three years ago
Alex Potts, CEO of Loring Ward, which builds portfolios constructed almost exclusively of funds, says DFA largely defused the succession concern a while back. See: With help from Envestnet and a former Genworth technology whiz, Loring Ward is revamping its TAMP platform.
"For the advisors, the great news has been finding a replacement if David [Booth] left unexpectedly, or retired — Eduardo. This issue was the advisor hot button three years ago," Potts says. "What some advisors want to know is that nothing will change to DFA if something like ]an untimely death or illness] happens. Candidly, the board would not allow it, given Eduardo, Ken French and Gene Fama's presence on the board."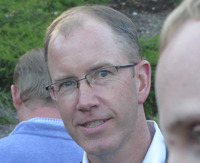 Alex Potts: This issue was the
advisor hot button three years ago.

Fama is the principal scholar whose groundbreaking work inspired the founding of DFA. Ken French has co-written many papers with Fama that have brought the two University of Chicago economists fame. Myron Scholes and Robert Merton are the Nobel laureates associated with DFA. Scholes is a board member of the firm's US mutual funds and Merton is a "resident scientist" advising on research and product development.
Investing the DFA way
Nevertheless, Potts and others at the Loring Ward conference say that they have seen a subtle shift — for the better — in DFA's culture in the past couple of years.
"DFA almost came across as — either you believe it or you don't. Now they say: if you don't believe, that's OK."
Repetto says the culture really has not changed for 20 years and says: "We are always trying to be better. A service company that is not approachable is not a service company."
Potts says that DFA also seems to be more open about who is allowed to distribute its products — though this is partially because there are simply more RIAs that have found the DFA approach jibes with their own.
"It's an art more than a science" in choosing RIAs, he says.
And sometimes RIAs get disinvited when they don't invest in a way compatible with the funds. "We'll have a different conversation. But those conversations rarely happen since advisors know what we stand for based on our first conversation."
Vital stats for Dimensional Fund Advisors
• Total assets under management as of 3/31/12: $245 billion
• AUM Global Financial Advisor Services business 3/31/12: $135 billion
• AUM Global Financial Advisor Services business (US only) 3/31/12: $116 billion
• AUM FAS as of 12/31/1996: $4 billion
• AUM FAS as of 12/31/2000: $10 billion
• AUM FAS as of 12/31/2005: $51 billion
• AUM FAS as of 12/31/2010: $116 billion
• Total number of financial advisors working with Dimensional: Over 2,600 (1,600 in US)
Dimensional's top ten major TAMP relationships
• Loring Ward International
• Online Brokerage Services
• Symmetry Partners See: Advisor Spotlight: Two small Dean Witter breakaways are now Symmetry, a big DFA TAMP.
• Matson Money See: Advisor Spotlight: Mark Matson on his $2.7 billion investment coaching business.
• PGR Solutions LLC
• Lindner Capital Advisors Inc.
• Buckingham Asset Management See: Giant DFA customer puts young CEO in charge to execute ambitious national plan.
• Genworth
• RSM
• MPM
Total TAMP AUM managed by Dimensional: $24 billion (12/31/11)
• $9 billion as of 12/31/2005
• $15 billion as of 12/31/2008
• $22 billion as of 12/31/2010
---
Mentioned in this article:
---
---
Share your thoughts and opinions with the author or other readers.
---