News, Vision & Voice for the Advisory Community
Monique Miller brings her Caxton expertise and Dynasty is also poaching Austin Philbin, overseer of 100-plus MSSB advisors,
June 1, 2012 — 4:12 AM UTC by Brooke Southall
Brooke's Note: When Dynasty Financial was founded, it promised to re-create the atmosphere of resources and expertise that corner office brokers enjoy on Wall Street. The group has assembled an impressive array of technology and services and wove them together. But Shirl Penney also knows that he needs to create a core of the kind of talented people that he worked with under Citi and Smith Barney — or, as the case may be, hire those exact people. Here are two hires of the kinds of people who can make all the difference even if they're not the types of positions that typically make headlines. See: The top 10 people to watch in the RIA business in 2012, Part 2.
With advisor interest in hedge funds and private equity on the rise, Dynasty Financial Partners LLC has hired Monique Miller to improve wire relationships between advisors and key providers in that arena.
The director of business management will be leading a number of major new initiatives for Dynasty, including interfacing with external technology and investment partners. She joins the firm from WR Platform Advisors LP, where she was chief operating officer. Prior to that, Miller worked at Caxton Associates LLP as a director and head of its quantitative investment division. Caxton is a global macro hedge fund manager whose flagship fund was reported by the Wall Street Journal in August 2011 as having $7 billion in assets under management. See: Step-by-step on finding a platform for alternative investments.
Miller is reporting to Ed Swenson, chief operating officer of New York-based Dynasty, which is both a platform and a platform of platforms for financial advisors. The hire was made to reflect activity at his firm.
"Alternatives in general are just taking off," Swenson says. "We're doing a lot more with capital markets access … our pipeline [of new RIAs] looks great, so we're staffing up." See: Dynasty Financial Partners brings on Timothy Bello from SkyBridge Capital.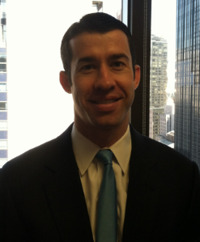 Austin Philbin is reuniting with Shirl
Penney.
Uncertain demand
One example he used was a Dynasty client firm that just completed a huge structured-product trade.
Miller, who has a B.S. in finance from Syracuse University and an MBA from New York University, will seek to create a bigger, better inventory of alternative products. See: Winter winds hitting bond investors, China takes a pass, alternatives posted strong gains: Morningstar data.
Charles Goldman, co-founder of Advizent LLC of Boulder, Colo., says he still sees relatively light demand for alternative investments among advisors but acknowledges their importance. "For certain advisors, alternative investments is a very important category." See: The top 10 alternatives to alternative investments.
Miller's hire comes as Dynasty brings aboard Austin Philbin to support RIA firms on the Dynasty platform. Philbin's responsibilities will include supporting the Dynasty divisions focused on the transition of new advisor teams and the ongoing practice development of existing network firms. He brings wealth management experience in insurance, trust and estate planning, credit and lending and capital markets.

Ed Swenson: Alternatives in general are
just taking off.
School ties
Philbin joins Dynasty from Morgan Stanley Smith Barney where he was first vice president and complex business development manager for wealth management for the Southern New Jersey Complex. The complex consists of more than 100 financial advisors in Mount Laurel, Cherry Hill, Vineland and Atlantic City. Philbin is a graduate of Bates College.
His MSSB and Bates background align his pedigree almost perfectly with that of Dynasty CEO Shirl Penney.
When ribbed about these school ties, Penney responded in an e-mail:
"Always better to hire known talent! He was my chief of staff and trained by me at Smith Barney, just like Jason Pinkham here, who now has grown to head of transition. Austin is special talent."
Philbin will be based in New York and report to Loren Morris, director of RIA services.
---
Mentioned in this article:
---
---
Share your thoughts and opinions with the author or other readers.
http://xn----7sbcg4bemcjospe1kxb.xn--p1ai/user/car said:
June 26, 2014 — 7:18 AM UTC
This unit might be suitable for a range of employs. If you are an ardent listener of music, iPad can be your personal new music library. If it is world-wide-web that you just are interested in, the iPad can provide you the ideal services for your world wide web. It's got been regarded as the most effective cell world wide web gadget until date.
http://savewaydrivingschool.ca/ said:
June 26, 2014 — 8:44 AM UTC
By owning an , you could potentially get 15% discount and free of charge delivery on men's jeans, additionally an amazing 20%-60% OFF on designer dresses and footwear, jeans incorporated, obviously. Therefore if you've got set eyes on a set of brilliant designer, jeans, redeem this eBay promotion code and make use on the discount! Shop by color, and select between dark, faded or perhaps red-colored jeans, or by condition – straight, cone-formed, skinny. The number is extensive, which suggests you should not have trouble with selecting the ideal model to suit your needs personally.Voice around world-wide-web protocol – Welcome A Model New Generation
---
---