News, Vision & Voice for the Advisory Community
The Austin, Texas-based firm is bringing on Jeff Pierce as part of its initiative to build its own in-house research arm
May 9, 2012 — 4:37 PM UTC by Lisa Shidler
Continuing its crusade to build intellectual muscle, Dimensional Fund Advisors LP has lured away Jeff Pierce, a former Moss Adams analyst, to help run the company's internal benchmarking program. See: Will the real Moss Adams please stand up?.
Pierce, who did a one-and-a-half-year stint at the weekly publication InvestmentNews, joined DFA as manager of advisor benchmarking in April, and is helping the giant company solidify its internal research wing, which provides insight to its own advisors while it helps the company grow.
The internal research division is the latest move for the $237 billion firm, which has seen explosive growth offering low-cost, passive-investing products built on the efficient-market theory. Austin, Texas-based DFA, founded in 1981, recently launched Managed DC, the brainchild of DFA economist Robert Merton, the 1997 Nobel laureate in economic sciences. Merton sold his firm, SmartNest, to the money manager a few years ago. See: DFA takes on life cycle funds by putting an alternative offering in the hands of 401(k)-minded advisors.
In-house pride
DFA had the option of outsourcing its research to industry analysts, but it specifically wanted to create its own analyses rather than purchasing other reports, says Dave Butler, head of the firm's financial advisor services business.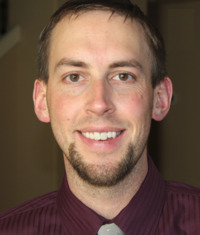 Jeff Pierce looks forward to creating
'actionable insights' for RIAs.
"What we really want to do is help advisors execute strategies. We want to garner as much information as we can about our own advisors," Butler says. "We're responding to our advisors who are interested in comparing themselves to similar advisors. They want to know if they're doing something different than most of their peers. We won't answer whether it's right or wrong, but from a consulting perspective, we'll put the information in front of them."
Pierce says he's delighted to be at Dimensional and is looking forward to working with advisors. After leaving Seattle-based Moss Adams, he landed at InvestmentNews in the fall of 2010. Pierce left IN in early April. See: InvestmentNews shows it means business in the consulting business.
"Dimensional's team-based culture and dedication to servicing advisory firms to the highest level has made the transition into the role very easy," he says. "There is a high level of commitment and excitement around the benchmarking efforts throughout the firm, and I look forward to working closely with the Financial Advisor Services team to bring data and actionable insights to help our advisory firms grow. "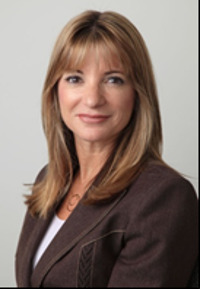 Kelli Cruz says her company is
going to take IN Adviser Solutions
toward more consulting, less data gathering,
and its Pierce replacement will reflect
that.
IN gives well-wishes
Kelli Cruz, director of custom research at InvestmentNews' IN Adviser Solutions, says this is a great opportunity for Pierce.
"People move around in the industry and there are different opportunities that appeal to people depending on where you are, and Dimensional Fund Advisors is a great company," she says.
Pierce had worked for IN out of his Seattle home, focusing on data collection. He moved to Austin for the new role. Cruz intends to find a replacement for Pierce but says that IN Adviser Solutions is planning to move in a different direction.
"We're going to take the team and expand the consulting side of things," Cruz says. "Jeff was focused on analysis and data gathering."
IN Adviser Solutions now has 10 advisor clients.
Plotting points
Mark Tibergien, CEO of Pershing Advisor Solutions LLC, has known Pierce since they worked together at Moss Adams.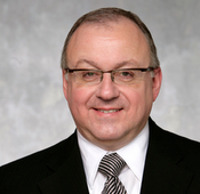 Mark Tibergien: It is natural for
[DFA] to reposition as a thought
leader on other issues impacting advisors
both domestically and globally.
"I've always appreciated his ability to put data points together to tell a complete story," says Tibergien. "I think Dimensional is fortunate to have somebody who has the benefit of practical business consulting and research experience from his Moss Adams days and in-depth research experience, especially in the areas of human resource issues, which he got working with Kelli Cruz." See: Pershing warns IBDs to embrace hybrid business model or risk being marginalized.
Tibergien points out that it is not uncommon for leading companies such as DFA to use proprietary research to promote innovative ideas.
"Dimensional was clearly a market leader in driving a new way of thinking about investing," he says. "So it is natural for them to reposition as a thought leader on other issues impacting advisors both domestically and globally. His exposure to what drives success in an advisory firm will be easily transferable to Dimensional's continued efforts to help advisors grow successfully."
Build it or buy it
"Most approach it from a 'partnership' mentality and the logic makes sense. By helping their advisory firms' clients run better businesses and grow, the service provider will grow their own business in return," Pomering says.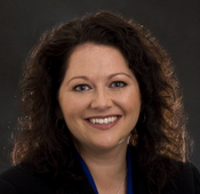 Rebecca Pomering: The 'build it' or
'buy it' decision comes down to
three areas: expertise, control and ROI.

"In the end, she says, "the 'build it' or 'buy it' decision comes down to three areas: expertise, control and return on investment. If you don't have the expertise to do the research internally or can deliver a higher return on investment by outsourcing, then it may make sense to buy." See: Stephanie Bogan: Put me in, I'm ready to play.
But Pomering notes that important factors such as owning the content and the data as well as controlling the messaging, distribution and exclusivity of the data are factors that would drive firms like DFA to ultimately choose to build their own research wing.
"I don't believe there is a right or wrong answer," she says. "But as a former provider of research and now a consumer of research — as the CEO of a wealth management firm — I know it's a business that requires a lot of expertise and advisors have a lot of choices. If any provider is going to be in the research business they have to have both an expert team to conduct the research and the best possible, most relevant participant base in order to produce research that is relevant and an offering that is sustainable."
The $50 million advisor
Butler acknowledges that DFA has done surveys of advisors for the past several years but says that bringing Pierce on board provides the expert analysis the firm needed.
He's also looking to Pierce to provide more studies and analysis that the company can use to better serve its RIA customers, and, in turn, the RIAs can also utilize the research for their own practices.
Butler believes that his firm's in-house analysis will be valuable for RIAs because it will give them specific ideas as to which areas they want to grow in, as well as benchmarking information that will enable them to compare themselves against like-minded peers.
DFA will not make its analyses available to outside advisors or firms, Butler says. It will be shared with DFA advisors who want to get benchmarking analysis. He says many DFA advisors have asked for this information. See: Dimensional Fund Advisors still has low RIA acceptance rate and stunning growth.
DFA's analysis will focus on benchmarking and data regarding marketing budgets, investment preferences and number of employees, versus amount of assets and target markets.
"If there's a $50 million advisor, they might want to know something from a $500 million advisor. They might want to know metrics and how many employees they have. Advisors often have certain questions and they're asking us, and we can now query the advisor group pretty quickly to do a study if it's something we see to be beneficial," Butler says. "We like to have that capability."
---
Mentioned in this article:
Moss Adams
Consulting Firm
Top Executive: Rebecca Pomering
---
---
Share your thoughts and opinions with the author or other readers.
Elmer Rich III said:
May 10, 2012 — 12:19 AM UTC
Along with Ken Fisher, DFA is certainly the most successful asset gathering firm and marketer in the business — delivering stunning wealth for the owners. They have untold amounts of money to invest in any new distribution scheme and stunning profit margins.
Any new marketing effort is trivial compared to the additional wealth it could produce for DFA Principals.
Miguel Gomez said:
May 10, 2012 — 11:41 PM UTC
Elmer,
Ken Fisher and DFA have no comparison.
DFA is a mutual fund company, Ken Fisher is a stock picker. I'll concede that he's a good marketer, but I'm yet to see a single advertisement for DFA, whereas you'll Fisher's name "everywhere".
Also, DFA has expense ratios much lower than industry averages, maybe they just use their resources more efficiently?
---
---