News, Vision & Voice for the Advisory Community
Chad Clary and Dane Crunk are bringing Dynasty Financial's technology to UHNW folks with dusty boots, deep tans and around $800 million of assets
May 8, 2012 — 6:28 AM UTC by Brooke Southall
Brooke's Note: The place sounded very familiar but I couldn't exactly put it on a map — Midland, Texas. It turns out to be the birthplace of former First Lady Laura Bush and home of former president George H.W. Bush. The next-most-important person on the list of esteemed Midlanders — from my Red Sox fan perspective — is Mike Timlin, a key closing pitcher who threw heat. Sure enough, the place has only about 110,000 residents and, yes, the advisory practice featured in this article is the only one, they say, that specializes in ultrahigh-net-worth investors (though firms from afar bid for big accounts). As the price of gas goes up and makes us all feel poor, this firm's oil-drilling clients are getting very wealthy in a hurry, making this Merrill breakaway story of added interest.
Two mighty American forces forged the mettle of Chad Clary and Dane Crunk — the rough-hewn world of the Texas oil patch and the rough-and-tumble jungle of a Wall Street wirehouse. See: Why a senior Merrill Lynch advisor reluctantly broke away with ultra-affluent clients from the Texas oil patch.
It's a combination that has served the two advisors well. Clary broke into the business with Merrill Lynch in 1998. Both sons of oil families, Clary and Crunk built up a practice of about 30 ultrahigh-net-worth families with combined advised assets in the $800 million range. In 2006, they graduated from positions as Merrill Lynch retail advisors to the more resource-fertile platform of Merrill Lynch's Private Bank and Investment Group. The last breakaway team we know of that left PBIG went with HighTower Advisors. See: Fearless Merrill Lynch team breaks away with $1 billion in broad daylight.
High rollers
As their practice became more sophisticated — and grew from regular big to the precipice of Texas big — the advisors began to explore their options. In doing so, they recognized a disconnect between their practice and the people they served. Their clients tend to own small, no-name companies that will risk $3 million to $5 million on a prospective oil well and then live with the consequences. They also live with the fluctuating price of oil as a commodity whipsawed by gas prices that zig to $4-plus per gallon only to zag occasionally closer to $2. Those independent entrepreneurs — who don't work for the Exxon Mobils of the world — contrasted sharply with their own practice that sat under a conspicuously corporate brand.
"I've seen both sides — good and bad," says Clary, 37, co-principal of Midland-based Syntal Capital Partners LLC, which was launched on Friday. Indeed, the bad includes seeing his dad lose the family oil business in the oil bust of the1980s.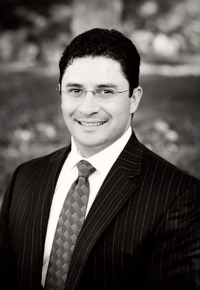 Chad Clary: I've seen both sides
— good and bad.
Then, of course, Clary watched Merrill Lynch go through its own scrape with mortality during the financial crisis when it was sold to Bank of America in distress. That got him thinking about other ways to run his practice. See: Merrill Lynch goes unmentioned as Bank of America settles on CEO choice.
"We just wanted a Plan B after the financial crisis in case something happens," Clary says. "Our clients in this area are entrepreneurs. We thought they would appreciate if we are entrepreneurs.
Clary's partner, Crunk, is 30. Additional members of the team include Cressinda Hyatt, Barry Brauchi, Raquel Padilla and Clarissa Kuzmich.
Start all over again
With Dynasty Financial Partners as its overarching platform, Syntal will split the custody of its assets between Fidelity Institutional Wealth Services and Pershing Advisor Solutions Mellon. It is using Purshe Kaplan Sterling as its broker-dealer for commission-based transactions and Envestnet Inc. for separately managed accounts, unified managed accounts and portfolio-accounting software. It'll also use Callan Associates Inc. for investment research — and other trust, insurance services and credit facilities under the Dynasty umbrella.
Due to the nature of the entrepreneurs that make up its clientele, Syntal will also access investment banking capabilities through Dynasty. After all, no sooner do rich Texans cash out of a deal than they want to try their luck on the next oil venture.
"We take them through that cycle," Clary says. "We start all over."
The upside of independence
The alternative platforms, custodians and configurations just weren't attractive to Clary and Crunk. "We looked at all the wirehouses and they were willing to pay us a lot to come over. We looked at the roll-ups and the Focus Financial model," Clary says. The guys running Dynasty … we just got real comfortable with them."
Danny Sarch of Leitner Sarch Consultants worked with the Syntal advisors in the process and says that they stood out.
"It was a rare PBIG team to leave that young and it's rare for young guys to understand there's another world out there."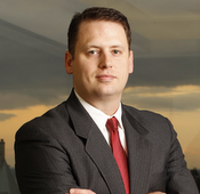 Shirl Penney: They didn't want to
sell the upside.
Shirl Penney, CEO of Dynasty, says there was good reason to choose his firm and the independence that comes with such an arrangement.
"They're growing so aggressively. They didn't want to sell the upside. We provide debt financing [for start-up costs] so they maintain 100% of their equity in the business." See: See: A hungry NYC-based firm takes aim at a bigger future by signing on with Dynasty Financial Partners.
With Syntal, Dynasty now has 12 firms with a combined $11.5 billion of assets on its platform of wealth platforms that is about 50% portal for other firms' services and 50% proprietary technology. The New York-based firm had a net gain of $10 billion of assets last year and it is seeking a similar haul in 2012. Syntal is the first PBIG office attracted by Dynasty.
Dynasty's services also provide some overlap with those of a roll-up. In the case of Syntal, Dynasty identified the office location, built it out, constructed the website, generated marketing materials, handled the PR and lent its assistance in the heavy on-site presence of Jason Pinkham, its director of advisor integration. See: Dynasty Financial Partners brings on Timothy Bello from SkyBridge Capital.
Clary and Crunk brought the right mindset to the process, Sarch adds. "They didn't know what they didn't know and they were fiercely curious."
Final Note: The comments of Danny Sarch were added after original publication of the article. We were on the phone when RIABiz Today came in his email box and he said that he was quite familiar with this PBIG team. At the time we were discussing the bicycle ride he is doing for cancer in August. Here is his link if you'd like to help him out in raising some money.
---
Mentioned in this article:
---
---
Share your thoughts and opinions with the author or other readers.
Jeff Spears said:
May 8, 2012 — 4:06 PM UTC
Midland is also the home of Friday Night Lights!
Brooke Southall said:
May 8, 2012 — 4:12 PM UTC
---
---