News, Vision & Voice for the Advisory Community
A lover of the herd, Leslie Ferrone couldn't stomach the bankification of her wirehouse
May 7, 2012 — 5:04 AM UTC by Lisa Shidler
Leslie Ferrone encountered a host of issues during her 15 years at Merrill Lynch and still remained loyal to the giant wirehouse. She stayed for more than 10 years after she was part of a gender discrimination lawsuit in which a settlement was reached in 2001.
Ferrone, who worked from the Oak Brook, Ill. branch, also endured frequent policy changes that she felt squeezed out small clients as well as the corporate-wide shuffleboard among upper management — which meant some of her favorite leaders got the boot. The final straw was when John Thiel replaced Sallie Krawcheck as head of the wealth management group. Ferrone had worked with Thiel and didn't believe that he was someone who could get the business headed in the right direction. See: What to make of Sallie Krawcheck's emergence as a Twitter-sphere celebrity.
Enough is enough
Finally, Ferrone decided she'd had enough. Her last day at Merrill Lynch was April 27 and she is now a part of CONCERT Wealth Management.
"If this somehow doesn't work for me, I would flip burgers rather than go and work for a Wall Street firm, Ferrone says. "I wanted the flexibility at CONCERT. CONCERT matched exactly what I wanted."
Ferrone, 46, who has been in the industry for more than 25 years, has 75 clients and about $40 million in assets and is part of CONCERT's first office to be open in the Midwest. Her new office is in Oak Brook, Ill, a suburb of Chicago.
Merrill Lynch declined to comment for this story.
Best of the Midwest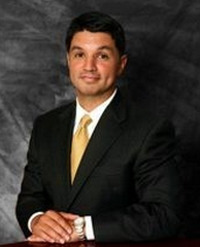 Felipe Luna: It's been a real
challenge to break into the Midwest
and I'm not sure why.
"We want her to help us grow our footprint in Chicago," Luna says. "She has good retail knowledge and also brings some institutional experience to the firm. More than anything, she's a mature advisor who has great client relationships. She's a team player." See: Myles Pritchard thought it was better in the Bahamas and Merrill Lynch didn't — so he left for life with CONCERT Wealth Management.
Luna says he intends to build a team of advisors around Ferrone who will be based in Oak Brook.
"I think she has that charisma and leadership that we could build around her," he says. "She's very well-spoken and professional. I'd love to lead with her in that market. I like the fact that she has an institutional background too."
Heartland challenged
Luna acknowledges breaking into the Midwest market has difficult compared to the firm's growth on the West Coast.
"It's been a real challenge to break into the Midwest and I'm not sure why," he says. "I'm hoping we can open an office in Ohio this summer."
Luna intends to open offices this months in Indianapolis and Minneapolis.
In addition, this month CONCERT intends to open offices in Scottsdale, Ariz. and in the Los Angeles area. Luna says he's got 94 deals inked out into the next 12 months.
CONCERT on the prowl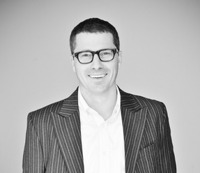 Ryan Shanks: They've been serious for
quite some time.
Planting a flag in the Midwest is coup for CONCERT and will showcase the firm's national presence, says Ryan Shanks, president of Fine Tooth Consulting.
"These guys are very serious," he says. "They've been serious for quite some time. Felipe has done a very good job of developing his company."
Shanks points out that CONCERT is rapidly building a reputable independent brand and he predicts that the firm will be able to create a footprint all over the country pretty quickly.
"They've got a nice seamless transition. They're plugging people in all over the country. It's not like it is named West Coast Financial. It's really cool when you've got a firm like CONCERT that's seen as a reputable independent brand." See: The top 10 people to watch in the RIA business in 2012, Part 2.
Herd mentality
Ferrone agrees that CONCERT has a strong, independent brand. Years ago, she chose Merrill because of its Wall Street brand appeal.
"I liked being part of the Thundering Herd and I got a kick out of telling people I worked for Merrill Lynch," she says. "It was a great feeling and it was impressive and it carried a lot of weight."
In the late 1990s, Ferrone felt that many people felt Merrill was a great place to work. However, in the early 2000s, things began to change and over the years, her confidence in the giant Wall Street firm slowly began to dissipate. As more top executives began leaving, her confidence continued to wane. See: Merrill Lynch goes unmentioned as Bank of America settles on CEO choice.
The firm continued to make upper-management policy changes that she didn't like. She recalls losing one of her largest clients because they no longer wanted to be with Merrill Lynch. See: Merrill Lynch springs a 62-advisor, $13 billion asset leak in the first quarter.
"As people I had great respect for left or were fired, it just gave me pause," Ferrone says. "People told me that I was just a broker and I shouldn't worry about the ivory tower and should just do my job. But I did worry about it. The company kept changing and I kept reinventing myself."
BoA constrictor
Ferrone was, however, impressed with how Merrill overcame its problems with women advisors. When she settled with the firm in 2001, she felt as though the company had set up better policies to ensure women were treated more fairly.
Ferrone was part of a massive gender class-action suit against Merrill and settled with the firm in October 2001. She can't discuss the settlement.
"My issue was that if you make good on this and fix these problems, I have no reason to leave," she says. "They did do that, and I stayed on."
Ferrone braced for more changes when Bank of America purchased Merrill Lynch but was prepared to remain on staff.
"When Bank of America took over, I thought I've give them a chance, but the minute you tell me to be a banker, I'm out of here. I gave it four years and I was more than generous with my time," she says. "Every time, you turned on the news and read a paper, they were slamming Bank of America for one thing after another. I got tired of making excuses. My clients didn't call up management, they called me up."
In CONCERT
Ferrone reports that her clients have been receptive to her departure from Merrill Lynch but notes that did not lose clients without a fight —on the day she resigned, Ferrone heard that the wirehouse contacted some of her clients before she'd even gotten home.
She is branding her office under CONCERT and is taking out an interest-free loan with the firm that she used to set up her office.
Ferrone's new executive office is just blocks from her Merrill office and she says there's no place else she'd rather be.
"Oak Brook is the fastest growing city. That's where you need to be. Chicago is a great city but getting there is a nightmare. My clients are never going to come see me in the city."
She is custodying all of her assets with Fidelity. "I just like the Fidelity name better and I'm comfortable with people I've worked with and I'm comfortable with what they offer."
---
Mentioned in this article:
---
---
Share your thoughts and opinions with the author or other readers.
---