Pig ugly? The offending image on Betterment's blog post
Brooke's Note: This is a rip-roaring article. You may choose to side with one voice or another but any believer in the business of financial advice will be heartened by the passion being shown by bright young people in this industry.
In a continuing comedy of errors, Betterment LLC, an online advisory company based in New York, appeared to take down an inflammatory blog post — titled Financial Advisors are Bad for Your Wealth on Thursday after a number of RIAs expressed outrage about a picture seemingly equating pigs and advisors. But Betterment's founder says it was a technical glitch that caused an error on the firm's blog system and an automatic function that disabled comments.
"We wouldn't want the perception to be that we're backtracking," says Jon Stein, Betterment's founder.
Blogger "Downtown" Josh Brown, known as the Reformed Broker, was the first to raise the alarm about the Betterment post. But Brown acknowledges that his own automatic online system marked a conciliatory comment from Betterment as spam.
The online flamethrowing continued with a column from BrightScope Inc. co-founder Mike Alfred in Forbes that called out not just Betterment, but Wealthfront for negative views of advisors and financial planning. It's not Brightscope's first blogging rodeo. See: Blog battle: Vanguard 401(k) principal and president of 401(k)-tracker have it out over the Internet.
"They seem to have a total disdain for advising," said Alfred.
The blog post that started it all
The original blog that started the Internet war was posted by Betterment on its website on April 12. The post, based on a study by the National Bureau of Economic Research, said, "Motivated by larger commissions, the advisor/brokers encouraged bad investing behavior like frequent trades and higher-fee funds."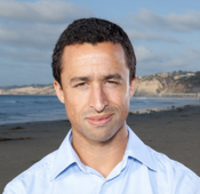 Mike Alfred: They seem to have
a total disdain for advising.
The NBER study sent actors it had hired to visit brokers and test what kind of advice they would get as investors. Frequently, the study found, the "mystery shoppers" were given advice that was counter to their best interests and encouraged to buy products because of high broker commissions.
'What the hell is wrong?'
However, NBER and, in turn, Betterment, failed to differentiate between brokers and advisors — a point Alfred and Brown both called them out on. But, more concerning to Brown was the picture that accompanied the blog. Under the title "Financial Advisors are Bad for Your Wealth" appeared a manipulated image of a pig with a man's head.
"What the hell is wrong with these people?" asked Brown, who found the implied comparison exceptionally offensive.
The blog post heard around the Internet
On his blog, Brown called posting the pig picture and the allegations that advisors don't have clients' best interest at heart nonsense. Betterment should know that advisors and brokers are different, he says.
"The bottom line: If they knew better, they are disingenuous and nasty. If they didn't know better, then they are stupid," wrote Brown. He also argues that the firm's model, which allows people to plug in to an online investment portfolio for a very low fee, doesn't sound like a great deal.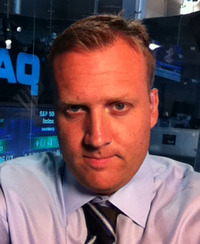 Josh Brown: What the hell is
wrong with these people?
"Usually the people who say 'advisors are bad' are from outside the industry — not a company that's actually bashing advisors while simultaneously asking clients to pay them to receive help with their investments," says Michael Kitces, a partner at Pinnacle Advisory Group Inc., who also took to Twitter to berate the company for denigrating all financial advisors. See: Michael Kitces becomes partner at Pinnacle, ambassador for its new TAMP-like service.
"They did something really nasty and they got caught," says Brown.
'You just don't get it'
Betterment amended its original post to include the statement that it was referring to advisors who receive a commission, and state that those at the firm "respect and appreciate the work of good investment advisors" and even partner with some advisors.
But, Brown says Betterment never apologized nor removed the picture of the pig.
On Wednesday, Alfred posted a blog on Forbes arguing that the derogatory attitude towards advisors extends beyond this one affront from Betterment. See: BrightScope sticks to its guns as it responds to outspoken critics of its Advisor Pages.
Alfred says he sat on a panel at the Future of Money Conference in San Francisco with the CEOs of Personal Capital, Wealthfront Inc. and FutureAdvisor. Before the panel began, "one of them said to me 'you just don't get it, you're behind the times,'" says Alfred.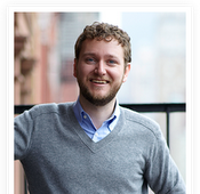 Jon Stein: They feel a little
bit threatened by these new services.

These new Internet-based investment management companies, says Alfred, miss some key points. People don't just need investment management. Advisors also provide financial planning services that can't be solved with a computer algorithm. And, when everything is done online, you lose the human touch.
A world without advisors
The attitude of these companies, whom Alfred says have never been advisors, is incredibly disdainful of RIAs, even as the industry is booming.
He says Wealthfront's CEO, Andy Rachleff, "doesn't believe the world needs advisors at all." Rachleff declined to comment for this article. See: Can Silicon Valley rewire the RIA business? eBay investors think KaChing is the answer.
While there will always be a need for advisors, Alfred says, there's a place for Betterment too. The online investing tool can be useful in serving the mass-affluent market, clients with assets between $10,000 and $250,000, who are not traditionally served by RIAs, he says.
The beauty of Betterment
Betterment's Stein thinks that all the outrage is a function of the fact that advisors know that things are changing and that there are clients who can be best be served by computer algorithms.
"It stems from a sort of general feeling of unease," says Stein. "They feel a little bit threatened by these new services."
Betterment has approximately $50 million in assets with about 10,000 accounts, says Stein, but it's growing quickly. It took nearly a year to reach the first $10 million, six months to hit $20 million, and just two more months to get to $30 million. Since then, the firm has been adding clients rapidly. Clients sign up online for a very low monthly fee and no minimum balance.

Steve Lockshin: I'm a huge fan
of Betterment.
Set it, forget it
"I'm a huge fan of Betterment," says Steve Lockshin, founder of Convergent Wealth Advisors, Fortigent, LLC, and, recently, Advizent LLC. See: Steve Lockshin and Charles Goldman begin to unveil Advizent, a venture that could put thousands of RIAs under a single cooperative.
Betterment, says Lockshin, can serve all the unsophisticated and smaller investors, who account for about 99% of the market. Betterment, with an online investment system that allocates advice and portfolio mix based on self-selected client goals, has "fantastic" technology, he says, and an exceptional user experience, uses Monte Carlo simulations and a passive investment strategy, and is goal-oriented.
"It's set it and forget it," Lockshin says.
A bit of an overreaction?
Stein, a chartered financial analyst who graduated from Harvard University and Columbia Business School, emphasizes that he values advisors, particularly good advisors. Betterment is a registered RIA with the SEC, he notes.
Stein thinks the wave of technology-based investment platforms that cut out the middleman are helping to address the problem in the financial world of people overpaying for financial advice. He says he's not too concerned about competitors such as Wealthfront or Personal Capital. Most of Betterement's clients are coming from companies like Fidelity, Vanguard, or E-Trade, he adds. See: Unfazed by declining assets, VC-backed Covestor has another go with a new CEO and some concessions to the old-fashioned machinery of investment advice.
"We're helping people try to get more out of their investments," says Stein.
The future will, then, most likely include tech-based companies as well as hands-on advisors. And, they'll have to learn to co-exist.
"Perhaps people are overreacting," Lockshin says of the online kerfuffle.
---
---
Mentioned in this article:
Kitces.com
Consulting Firm
Top Executive: Michael Kitces
---
---
---
Steve Swicegood
Most of Betterement's clients are coming from companies like Fidelity, Vanguard, or E-Trade
The most interesting (and telling) sentence in the article.
Michael Kitces
The irony is that Betterment's ignorance of the difference between brokerage salespeople and real fiduciary advisors is the same reason they don't actually understand why their comments are so insulting.
The fact that their comments are based on an egregiously flawed and non-representative study just exacerbates the problem: http://www.kitces.com/blog/archives/303-How-The-Advisor-Sting-Study-Completely-Missed-The-Mark.html
Justin Wisz
"Finally, a Financial Advisor you don't have to talk to."
That's a direct quote from a Wealthfront advertisement.
We all identify closely with this article at Vestorly. Vestorly is using advanced tech to help people find better investment help, but we aren't going so far as to assume a computer can manage someone's wealth. This is something the folks at Betterment, Personal Capital, Wealthfront, etc. just "don't get." It's kind of lazy and rather ignorant for folks of our generation to assume advisory services can be replaced by passive algorithms, especially after market volatility like '08.
Justin Wisz
Vestorly.com
Mr. J.L.Livermore
Ms. O'Mara
The lemmings (John Q) are lead along by the power of the Schwartz. Online financial self-management systems will proliferate as long as the lemmings are willing to outsource their most important financial decisions to an impersonal and bucket of technology.
I think it is unfortunate that certain RIAs responded with banter that really didn't move the ball to their advantage. Why didn't the RIA industry respond in whole and use the power of the Schwartz? Probably because Betterment's little piggy wasn't worth responding to. However, it does make one ponder the lack of marketing misinformation countermeasures as noted above.
Yours truly,
JLL