Michael Nathanson promised deals -- and quickly delivered.
Brooke's Note: One drum that most rollups beat very hard is the one about subacquisitions — a suspicious concept from the outset because of this opaque, made-up-word label. The idea is that rollups make a certain number of initial deals and that then those firms, become, in essence, rollups themselves, which creates a grand snowball of growth. But "subacquisition" has also been code for micro-deals that do little to move the needle of growth much at all. This deal by Focus Financial's The Colony Group — a giant by any industry standard — appears to be the first to follow the intended script and perhaps lays down a new path of growth, consolidation and succession in the RIA business.
Just eight months after The Colony Group was purchased by Focus Financial Partners LLC, the RIA has engineered its own merger with Mintz Levin Financial Advisors LLC, a $1.2 billion RIA. See: A look inside Focus Financial's big deal with The Colony Group.
Taking advantage of a law firm that is focused on its core business, the more than $1.3 billion Colony Group bought Mintz Levin, which is being sold by a 500-person law-firm. Industry leaders say Mintz Levin was successful on its own, but the owners wanted to sell to gain liquidity and assets.
This is Focus' third deal this year and brings the rollup's assets to more than $50 billion. The announcement comes just days after several sources said that Focus Financial is for sale, and the firm is showing no signs of letting up on its buying spree. Terms of the deal weren't disclosed but industry leaders believe Focus handled much of the details and offered Colony capital to execute this merger. See: Summit Partners is reportedly shopping around its stake in Focus Financial.
The deal creates a giant Boston-based RIA with combined assets of about $2.5 billion. MLFA was founded by Robert Glovsky, Cary Geller and the law firm of Mintz Levin Cohn Ferris Glovsky & Popeo PC. Both Glovsky and Geller have been listed among the top wealth advisors in the country by leading industry publications such as Barron's.
Mintz Levin will adopt Colony's name and relocate to the latter's Boston headquarters. Geller and Glovsky, the latter of whom is a former chairman of the Certified Financial Planner Board of Standards, will join Colony's executive management team.
Industry roots
"This transaction is unprecedented not only for Focus, Colony and MLFA but for the independent wealth management industry," Rudy Adolf, founder and CEO of Focus, said in a statement. "I am thrilled that Focus was able to bring this deal to fruition, further demonstrating our strength at delivering immediate value to our partner firms. Adolf did not say what aspect of it is unprecedented and Focus Financial declined to be interviewed for this article. (See our take on what is unprecedented in this article's introductory note.) See: Two big RIAs will merge to form an East Coast powerhouse.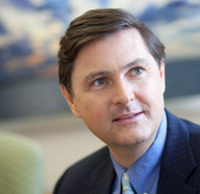 Rudy Adolph: This transaction is unprecedented.

Glovsky, who will serve as Colony's vice chairman added: "I am proud we have built a nationally recognized firm with deep industry roots. I am excited that MLFA will grow as part of Colony and gain an even more robust client service model, with expanded capabilities and resources."
No need for merger
Mintz Levin has been a successful RIA with no imminent need to merge but chose to so the firm could bolster its services, craft a succession plan and expand ownership opportunities for employees, says Erika M. Cramer, managing director and partner of Silver Lane, an M&A firm that advised it on the deal.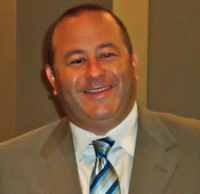 Brian Hamburger: I imagine the referral
process was somewhat hampered.
"This sets up an attractive independent advisor with scale in the marketplace," she says. "What's wonderful is the key principals are like-minded culturally."
Law firm lets loose
Few states actually allow law firms to own RIAs, but Brian Hamburger, CEO of legal and compliance firm MarketCounsel, says that the law firm has been one of the most successful in the country at creating an RIA.
"They definitely led the way," among law firms that have started an affiliated RIA, "but they have always run it as a separate business. They've paved new ground with regard to law firms getting into the business," he says.
Despite the law firm cutting ties, Cramer says the owners of the RIA and the owners of the law firm remain close.
"They continue to maintain a close relationship with the parent law firm," Cramer says. "This transaction is really about enhancing the services [and] providing more of a growth opportunity for the employees at Mintz Levin by having additional resources with like-minded professionals at Colony."
Challenges can arise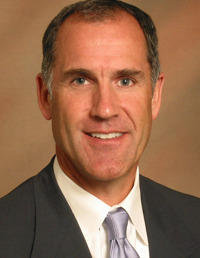 Dan Inveen: Focus likely helped with
financing, and I am sure they
helped with regard to getting the
deal done.
But Hamburger points out that there are myriad of challenges involved with law firms operating RIAs due to the difficulty of setting up incentive structures for attorneys at the firm, and also because of potential for conflicts of interest. Partners may have some incentive because they create a larger more valuable firm that drives up the value of their stakes. But it may not be the same with staff lawyers.
"Are the attorney's motivated to get business over to the RIA?" Hamburger asks. "It's got to go deeper than the partners. I imagine the referral process was somewhat hampered. Attorneys have even greater scrutiny on these conflicts [than financial advisors]."
Mission comes to fruition
When Colony chose to sell to Focus last fall, the firm's leaders told RIABiz that the primary reason was so that the company could purchase other advisory firms. Michael Nathanson, president and chief executive of Colony, said in the earlier interview that while Colony had been able to grow organically, he felt the company would be better poised to grow with acquisitions through Focus.
"We believe this transition will put us in an excellent position to go out and complete future acquisitions and hire top talent in our profession," Nathanson said when his company sold to Focus in October 2011.
Dan Inveen, managing principal of FA Insight, says he is not surprised The Colony Group has had acquisitions on its mind for some time.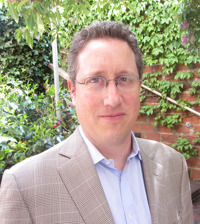 David Selig: They don't only source
deals, they manage them.
"We often tend to view deals as ways for founding owners to extract liquidity, but just as often firms sell in order to grow. Here, I think, is a good example of that. Focus likely helped with financing and I am sure they helped with regard to getting the deal done," he says.
Focus has developed a unique strength in helping its acquired firm execute 'sub-acquisitions' — helping their affiliates make acquisitions of their own," agrees David DeVoe, managing partner DeVoe & Co.
"The Colony/Mintz Levin transaction is another example of this expertise. This capability has mid- and long-term implications, as one considers the demographics of the industry and the opportunity for advisors to acquire the businesses of exiting advisors." See: Geller Group finds its white knight within the Focus Financial family.
Focus muscle
Other industry leaders also speculate that Focus not only helped engineer the deal but also provided the capital to make it happen.
"Focus is bringing the money to the table and the talent and expertise," says David Selig, CEO of Advice Dynamics Partners. "That's what Focus does. Focus has a team of M&A professionals working for them. They don't only source deals, they manage them."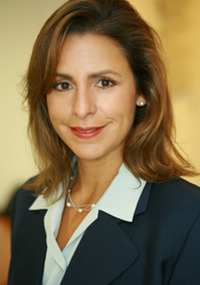 Erika Cramer: The key principals are
like-minded culturally.
Focus also lets advisors focus on clients rather than structuring a major merger, according to John Furey, principal of Advisor Growth Strategies LLC. See: John Furey is creating a think-tank out of six big RIAs that want to grow like roll-ups without the pressures of an IPO.
"Instead of financial advisors trying to run the deal themselves or hire a third party, they know they have Focus behind them," he says.
Focus for sale?
As rumors swirl that Focus may be for sale, the company appears to be going about business as usual. Purchasing more firms could make Focus more attractive to prospective buyers, industry leaders say.
"The more quality firms and the more assets Focus has under its wing, the more valuable Focus shares will become," Inveen says.
For his part, Selig says he has no knowledge about whether Focus is for sale, but if it is, it should continue to operate as it always has.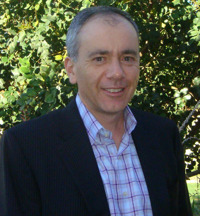 John Furey: This deal happened because
the advisor parties are pretty confident
and Focus was too.
"If I were looking to acquire them I'd want to make sure they were executing on their business model, which is continued growth by acquisition," Selig says. "While it may be challenging to work on their own transition and do M&A transactions at the same time, you don't want to drop the ball on the core competency, which is M&A activity."
Hamburger says he's read a number of press reports about Focus being for sale but he surmises that whatever is going on must not be terribly distracting to the company, based on its actions in recent months.
"We've read reports in the press but if you look at [Focus'] activity, it seems to have quickened in recent months … Things seem pretty normal. They haven't had any real turnover at the firm and if there were [an imminent and disruptive deal in the offing] people would have left. Nobody's left. It looks to me like this is not a fire sale."
Furey also says he feels that Focus could still purchase other firms even if it is looking for another owner. "It's just like any other business — you weigh the pros and cons. This deal happened because the advisor parties are pretty confident and Focus was too," he says.
---
Related Moves
August 13, 2022 – 12:39 AM
---
December 17, 2020 – 3:02 AM
---
---
Mentioned in this article:
---
---
---
Jamie McLaughlin
Clients are either confused by or oblivious to these corporate actions. As long as their relationship manager or team is unchanged and there's a presumption of greater resources (i.e. services), they will grant their consent and stay the course.
This passive tolerance will be tested, however, should the parent (in this instance, Focus Financial, wish to exit). Size may confer some operating leverage for any individual firm or roll-up strategy, but clients prefer the client experience of a boutique.
This "tension" between the firm-level business economics and the client experience is at the heart of the challenges facing the industry.
Jeff Spears
Accountants and lawyers started wealth management businesses during the wealth management bull market (my term). They were successful because they could actually cross sell their clients wealth management services which charged a annual fee vs a one time fee.. It was also a good business model because the clients trusted their accountants and attorneys and "anyone could make good investment decisions"....
Interesting that as we have entered the wealth management bear market (my opinion) that wealth managers see the need to merge with accounting firms and law firms and visa versa.
Wonder what clients think about these changes?