News, Vision & Voice for the Advisory Community
The big outsourcer says it wants Tamarac's execs to stay aboard -- and not just for the a few months
May 3, 2012 — 5:17 AM UTC by Lisa Shidler
Brooke's Note: Computer technology, it seems, is never about the millions of lines of code that its made of. It is about marketing, execution, service and a host of other ancillary issues. Envestnet seems to get that. As it closes its deal for Tamarac, it isn't talking engineering, it's talking about doing what it takes to take care of the people who keep the clients happy. That seems like a good sign for the success of the merger.
One day after Envestnet Inc. finalized its purchase of Tamarac, the outsourcer held a conference in its hometown of Chicago, offering advisors a glimpse of how it will integrate Tamarac into its offerings.
Envestnet has already begun the initial integration of Tamarac and is eyeing the opportunity to gain more RIAs since Tamarac's average practice size is $500 million in assets, says Envestnet's founder and chief executive, Jud Bergman. He spoke briefly about the integration Wednesday to some 600 attendees at the firm's conference at Chicago's Westin on the River.
"RIAs who use Tamarac's household services are particularly pleased with the very good services that Tamarac provides," Bergman said, adding that Envestnet is wasting no time integrating Tamarac into the company.
Tale of two platforms
However, Envestnet intends to offer its Envestnet platform independently from the Tamarac platform. See: Never mind Tamarac, Envestnet is getting RIAs on board with its own stand-alone software.
But there will be some overlap, Envestnet president Bill Crager told RIABiz. For instance, clients who use the Tamarac platform will get to use some of Envestnet's turnkey solutions. And, by August, Envestnet customers will have access to Tamarac's rebalancing tool. See: One firm's odyssey to upgrade its rebalancing system with Tamarac.
Sweetening the pot
In the interview, Crager noted that a key component in the Evestnet-Tamarac deal was keeping Tamarac's management team, including Stuart DePina, group president of Envestnet Tamarac, onboard — and not just for a few months of transition.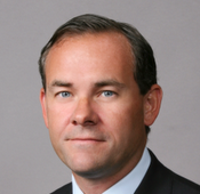 Bill Crager: [Clients] love the Tamarac
management team.
To insure that the managers stick around, Envestnet is implementing an equity incentive plan involving around 1,024,000 shares of its common stock. Envestnet may distribute up to $7 million of the shares at pre-established intervals, but not later than May 15, 2015. The deal is premised on Tamarac meeting certain financial targets.
Tamarac management used a portion of the proceeds from the sale to acquire shares of, and options on, Envestnet common stock.
"The reason we have Tamarac is because clients love them," Crager says. "They love the Tamarac management team. They love the technology and infrastructure and training they provide. We're not going to change any of that. Advisors depend on them and we could not have a group of people who have a higher level of satisfaction."
It's also important that Tamarac management retains its entrepreneurial spirit, Crager says. "We want them to be an important part of our organization."
Big stake
"They want to make sure we're going to be relevant going forward," DePina says. "It's based on the people who run the business. They wanted to make sure the company remained intact because we have the relationships with clients. I've got a big stake in Envestnet going forward and I have a big commitment as well as my management team." See: The top 10 people to watch in the RIA business in 2012, Part 1.
Still relevant
DePina is confident that his firm will continue to lure in giant RIAs.
"We have $250 billion in assets under our platform and you can see how relevant that makes us," he says.
DePina says his clients are eager to utilize some of Envestnet's investment strategies. "Those are the two low-hanging pieces of fruit that [are] attractive for a lot of our clients."
DePina acknowledges there is some overlap between the two platforms but says that he feels RIAs still find his firm attractive because of the household rebalancing system, which Envestnet doesn't have. See: Volatile markets spark interest in rebalancing software – along with questions about how much is necessary.
"Envestnet will want to leverage that as soon as possible," he says.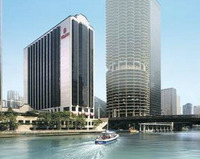 Swanky Chicago venue
Newfound strength
Even though Tamarac was growing rapidly on his own before the deal, DePina says that his firm was certainly a small business, and some RIAs worried about the viability of partnering with a small business. Now, he says, they fele more secure knowing that his firm will be in business for the long run.
"There's a lot of security in our business going forward," he says. "There's a broader awareness now of Tamarac. When you think about a small business, there's an issue of long-term viability.
Right after the deal was announced, we signed a $10 billion RIA who wasn't an Envestnet client. There are a lot of opportunities out there for firms who were on the fence [about us]."
Not content to stop there, DePina says Envestnet leaders have identified advisors with more than $20 billion in combined assets that are eyeing Tamarac's platform.
In addition, DePina thinks Tamarac will be able to snare larger deals with broker-dealers and RIA custodians.
"We had a number of opportunities to support those deals but as a small business those deals didn't always make sense for us. Those large firms are looking at Tamarac differently today," DePina says.
Since the deal was struck, Tamarac has hired 16 people.
---
Mentioned in this article:
---
---
Share your thoughts and opinions with the author or other readers.
---