News, Vision & Voice for the Advisory Community
Harris myCFO continues a shrewd strategy of serving the very, very rich as it puts CTC Consulting into its arsenal
May 3, 2012 — 5:21 AM UTC by Charles Paikert
Brooke's Note: Here is an instance of an RIA-within-a-bank quietly flexing some very big muscles by positioning itself rather ingeniously in the industry. Harris Savings was already able to scoop up the assets of myCFO because the latter company was conceived at the height of the technology boom as an online-oriented venture that its founders hoped might automate the management of Silicon Valley fortunes. The idea was good as far as it went, but ultimately needed more old-model human wealth managing intervention than Harris was able to provide. CTC is a cutting-edge assessor of money management talent for high-net-worth investors but as such is a bit of a one-trick pony. Again, Harris has been able to step in and shore up an incomplete business model and create a mightier wealth-management capability for its clients. The other ingenious aspect of Harris is that it is aligned, as its subsidiary, with Bank of Montreal — giving it the backing to be an opportunistic buyer in these situations.
In a business where revenue is generated by a percentage of assets under management, it's only natural that advisors seek to target clients with considerable assets. And indeed, some of the industry's hottest firms, including Dynasty Financial Partners and HighTower Advisors LLC, flaunt the fact that they are attracting high-producing, corner-office wirehouse teams. Top firms in major wealth markets such as New York, the San Francisco Bay Area and Texas are increasingly competing in the ultrahigh-net-worth market for clients with at least $25 million in investible assets or $100 million in net worth.
But as a number of recent deals have underscored, the UHNW market is being convulsed by the same forces all RIAs are facing: consolidation, issues of size and scale, service offerings and fierce competition for market share.
The latest salvo in the high-end market was fired earlier this month by BMO Financial Group (Bank of Montreal), which agreed to buy top-tier investment consulting firm CTC Consulting LLC — a familiar name to RIAs from its days as part of U.S. Trust — and combine it with Harris myCFO Inc., the financial conglomerate's Chicago-based multifamily office, which has approximately $18 billion in AUM.
In March, the market was similarly jolted by Wells Fargo's launch of its massive new $33 billion UHNW unit, Abbot Downing. Asset manager aggregator Affiliated Managers Group Inc. made its entry into the market last month as well, buying majority equity interest in high-end RIA and investment consultant Veritable LP. See: AMG makes a dramatic entry into wealth management arena, buying majority stake in $10B Veritable
One-off deal?
While further realignment is expected, it remains to be seen whether the CTC-BMO deal is a harbinger of things to come.
Some in the industry point to CTC's history to argue that its most recent deal will not serve as a template for others.
Founded in 1981 in Portland, Ore. — still its headquarters — CTC was acquired in 1993 by U.S. Trust, which in turn was acquired by The Charles Schwab Corp. in 2000. Schwab sold U.S. Trust to Bank of America Corp. in 2007, but in 2008 the management of CTC, which then had about $28 billion in assets under advisement, completed a buyout to gain its independence from the banking giant. The company tends to serve clients with $100-million accounts and it got about 10% of its business through U.S. Trust until it got spun off.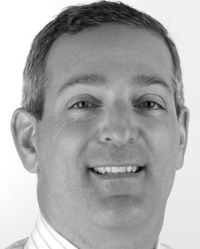 Garb Mechigian: I don't think we
had any unique issues.
"I think the Bank of Montreal-CTC deal has more to do with the specific circumstances of CTC than with the ultrahigh-net-worth sector in general," says Gregory Curtis, chairman of Pittsburgh-based Greycourt & Co., one of the leading independent investment consulting firms.
The many corporate hands through which CTC has been passed — combined with a presumed debt load from the buyout and "the enormous complexity associated with navigating the UHNW sector and managing a new stand-alone firm," make the firm unique, Curtis argues. "There are relatively few other firms in the CTC position," he says.
Not surprisingly, CTC chairman and CEO Garb Mechigian disagrees. CTC, which today has approximately $24 billion in assets under advisement, has " ero debt," Mechigian says. Noting that "professional services firms are difficult to manage in general," he went on to say, "I don't think we had any more unique issues from a management perspective than anyone else."
Some industry observers also wonder if CTC has been overly dependent on U.S. Trust for leads and has missed out on another pipeline.
Less than 10% of its current client roster overlaps with U.S. Trust, Mechigian said. "We did receive a lot of leads from U.S. Trust," he explains, "but most of our qualified leads have always come from independent sources such as CPAs, lawyers, custodians, and organizations that provide services to UHNW families."
Global footprint key to deal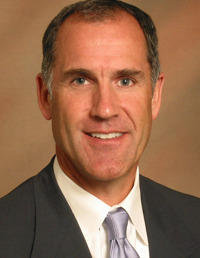 Dan Inveen: It seems like CTC
has … a low profile for
a company of that size and
significance, which may indicate they aren't
marketers by nature.
CTC, which is also an RIA and currently has about $24 billion of assets under management, was drawn to the BMO deal by Harris myCFO's strong family office services along with BMO's global footprint and the promise of combining Harris and CTC's technology budgets to build out a "more sophisticated" platform," says Mechigian.
BMO's global presence was "one of the biggest elements" driving the deal, according to Mechigian. "They're a Canadian bank with offices all over the world. We want to build out a global footprint for research and we like to have folks on the ground. Now we can hire somebody and put them in the BMO office in London or China. We'll have better research, market updates and information and our network on the ground will benefit."
Still, Dan Inveen, principal of FA Insight in Seattle, says that he suspects that CTC Consulting may have faced some more prosaic challenges that it will rely on Harris myCFO to help overcome.
"It seems like CTC has been a quiet company with a low profile for a company of that size and significance, which may indicate they aren't marketers by nature."
Indeed, since U.S. Trust spun CTC off, the company has seen its managed-asset base shrink about 14% — no doubt affected by the 2008 downturn.
BMO had total assets of $538 billion (Canadian) as of March 31, and the Harris myCFO brand is not so quiet in its market.
"In the Midwest, it's a pretty powerful name," says Mark Balasa, principal of Balasa Dinverno Foltz LLC, which manages about $2 billion of assets from Itasca, Ill.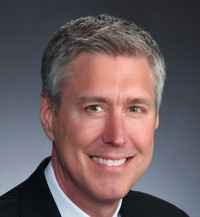 Craig Rawlins: In a globalized market
you have to have a certain
size and ability to invest in
your business.
'Philosophical backbone'
Craig Rawlins, president of investment advisory services for Harris myCFO, describes globalization as a key industry trend that served as a catalyst for the deal.
"We think clients are seeking a more innovative, global and holistic approach," Rawlins says. "Wealth creation is happening globally and CTC serves a number of clients outside the U.S. and BMO is a global firm. And, in a globalized market, you have to have a certain size and ability to invest in your business to address these macro-trends in the ultrahigh-net-worth space."
Combining with CTC will allow Harris myCFO to provide "a broader scope of service and deeper insights," Rawlins says. "It enhances our ability to provide innovative investment strategies and dynamic manager research. And we bring to CTC a broader service set of family office services including tax planning, estate and wealth transfer planning, bill paying and expertise in philanthropy."
Indeed, Harris myCFO may be able to grow by presenting its full array of wealth management services to CTC clients who mostly just receive investment management expertise, Inveen says.
"I would not be surprised if that is the motivation [behind the deal]," he says.
Whether this effort to convert clients could work remains to be seen, according to Jeff Spears, principal of Sanctuary Wealth Services
"There's the classic rationale: maybe we can cross-sell; it always looks good on day one, if not in year one or month one."
Spears suspects that CTC is benefiting from a buy-now-or-else mentality in the UHNW market after sales of Fortigent, LLC andPrima Capital with Bank of Montreal execs thinking: "We know they're being snapped up; they're going away so maybe it makes sense to own it."
Sara Hamilton, founder and chief executive of Chicago-based Family Office Exchange, says the deal benefits both companies.
"CTC has a strong team of sophisticated investment professionals and they will now have global distribution," Hamilton says. "And Harris now has the philosophical backbone to expand their global wealth management business."
Investment consultants take center stage
Both Mechigian and Rawlins believe others will follow in their footsteps, a view shared by many in the industry, putting the relatively unpublicized world of independent private-client investment consultants directly in the spotlight.
These firms, including Greycourt, Monticello Associates Inc., Hirtle Callaghan & Co. and Spruce Private Investors LLC, offer an open-architecture investment platform to very wealthy clients with taxable incomes, specialize in sophisticated research, asset-manager selection and performance reporting, and embrace what has come to be known as the "outsourced chief investment officer model."
More CTC-BMO-type deals are inevitable for the same reason that independent broker-dealer giant LPL is buying wealth management outsource provider Fortigent and turnkey asset management provider Envestnet snapped up wealth management outsourcers Tamarac Inc. and Prima Capital LLC, according to UHNW industry veteran Brian Hughes. See: Can the new Envestnet-Tamarac Godzilla take on the Advent-Black Diamond King Kong?.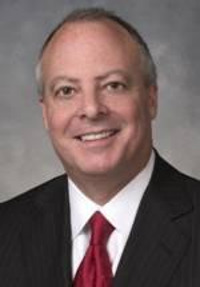 Brian Hughes: You're matching a distribution
system with highly suitable technology and
due diligence.
"You're matching a distribution system with highly suitable technology and due diligence," says Hughes, who heads the Ambler, Pa.-based consulting firm Hughes Growth Strategies LLC. Until recently, he was managing director of strategic relationships for Threshold Group, a Washington-state-based multifamily office.
Fortigent LLC senior managing director Scott Welch agrees. "One of the trends we're seeing in the industry is large banks and wirehouses trying to beef up their capabilities in the high-end space. They're spending a lot of money and brand position on creating a UHNW offering, and the CTC deal fits right in."
Welch continues: "Big firms want to be where the money is, and it's in ultrahigh-net-worth. They can get there by either buying, building out or outsourcing. We've seen them buy in the past, as PNC [Financial Services Group Inc.] did with Hawthorn and SunTrust [Banks Inc.] did buying into GenSpring Family Offices. And now they're doing it again."
More mandates
Combining investment consultants' money management expertise with the more holistic and planning-oriented non-investment capabilities of RIAs, banks and family offices are also expected to drive future deals.
"I think a more pronounced forward demand will happen," says industry consultant Jamie McLaughlin. "A platform provider for investment management who can also offer family office services will get more and more mandates from wealthy clients."
One RIA executive who has experience in the family office and UHNW markets and who asked not to be identified, comments: "Client demand has shifted, and a lot of it was driven by the financial crisis. They love the objectivity and open-architecture approach of the investment consultants, but they also want the holistic offerings of tax and estate planning, philanthropy and risk management.
A Harris-CTC combination must meet integration and profit margin challenges, industry observers note. But if the merger proves to be successful, it may raise questions about the viability of the stand-alone private-client investment consultant model.
'Service creep is death'
As with other areas of the financial services business, some observers believe, investment consultants — and other firms catering to the UHNW market — are already struggling with commoditization, as they increasingly look and sound the same. As Welch puts it: "In this era, it's hard not to have service commoditization."
Even Mechigian acknowledges that it can be "difficult to differentiate" investment consulting firms. "Everybody gives the same answers," he says, "and more sophisticated clients drill down to see if the firms can deliver."
But the problem has gotten worse over the past ten years, Mechigian says. Indeed, one of the reasons CTC agreed to be bought by BMO, he says, was precisely to "stay in the forefront" of the business by being able to add more offerings and intellectual capital.
But Greycourt's Curtis argues that commoditization "isn't relevant" to the UHNW space.
"Firms that try to standardize service —- mainly banks —- quickly fail," he says. "The main challenge is that it's very hard to organize for profitability in this space —- you have to stick to your knitting even if it costs you business, which it will. Service creep is death."
The future of the stand-alone consulting model
So how formidable are investment consulting firms as competition to conventional RIA wealth managers — and what are their prospects as stand-alone firms?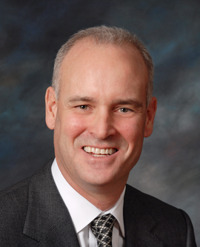 Scott Welch: They're spending a lot
of money and brand position on
creating a UHNW offering, and the
CTC deal fits right in.
"Generally speaking, we do not view investment consulting firms as true competitors," says one prominent wealth management executive, who asked not to be identified. "Some investment consulting firms will only act on a non-discretionary basis with their clients [i.e. they have to get client approval before making any investments]. [They] must work with a family's investment committee and "do not fully integrate their advice into holistic wealth management solutions," the executive says.
What's more, consulting firms may "struggle with profitability," according to the executive, because the business is difficult to scale.
"Many counter this by charging more for identifying and following alternative managers and have products that may replicate funds of funds."
Institutionally speaking
Large consulting firms that have historical roots as investment advisors to big pension plans and endowed institutions are also major players in the UHNW market.
In addition to their large institutional clients, firms such as such as Cambridge Associates LLC; Callan Associates Inc. and Mercer Investment Consulting Inc., which acquired Hammond Associates Institutional Fund Consultants Inc. of St. Louis in January, also target the high end of the private-client market, often concentrating on megawealthy families — those with more than $100 million in investible assets. But clients with less money are also very much on the radar of these firms, and in fact are the fastest-growing part of their businesses.
Outsourced CIO model finds favor
Nonetheless, smaller investment consulting firms that offer wealthy private clients with taxable income open architecture and discretionary asset management as part of an outsourced chief investment officer model remain very much in the game, industry observers say.
Approximately four in 10 wealthy families have outsourced discretionary investment management and use an outsourced CIO model, according to a recent survey by the Family Wealth Alliance, a Wheaton, Ill.-based association of family offices. And among family offices with $500 million or less in assets, two-thirds use an external advisor on a discretionary basis.
Indeed, single-family offices are a prime market for investment consultants who use the outsourced CIO model, say industry insiders.
"There will always be an important place and value proposition for firms that are really objective and are really good investment consultants," Welch says. "It's the business model that may change over time."
---
Mentioned in this article:
---
---
Share your thoughts and opinions with the author or other readers.
Jeff Spears said:
May 3, 2012 — 4:55 PM UTC
Call me a sceptic, but I'm always suspect of AUM/AUA figures that are self reported by firms that don't have full discretion.
Maybe I'm a jealous sceptic:)
Great article
---
---